A construction company has been fined £50,000 after a 16-year-old boy suffered serious injuries when he became trapped under a tractor while on paid work experience.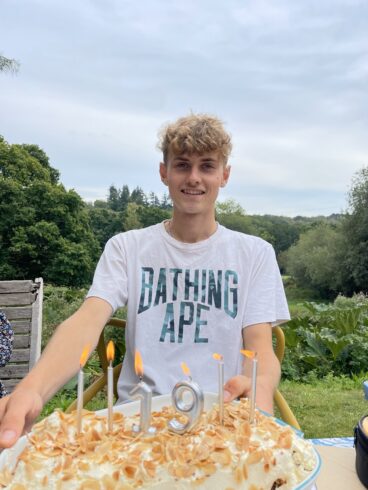 Tom Cutler was gaining experience in vehicle repair work at Earlcoate Construction & Plant Hire, Folds Farm, in the New Forest, ahead of plans to start a vehicle maintenance course at Sparsholt College.
On 3 August 2021, Cutler was driving a tractor down an incline when it came off the track and overturned. He was alone and the tractor did not have a seat belt. The teenager was thrown from his seat and his upper leg was trapped under the roof of the tractor.
Fortunately, he was found by passers-by who were able to call for assistance. Emergency services attended and he was taken to hospital for treatment.
An incident that 'could so easily have been avoided'
An investigation by the Health and Safety Executive (HSE) found that Earlcoate Construction & Plant Hire had failed to adequately protect Cutler through a failure of supervision, and by not providing adequate information, instruction and training to him.
Earlcoate Construction & Plant Hire Limited, of Folds Farm, Fordingbridge, New Forest, pleaded guilty to breaching Regulation 2(1) of the Health and Safety At Work Act 1974 at Southampton Magistrates' Court on 16 October. The company was ordered to pay a fine of £50,000 and costs of £9,223.
The teenager's father, David Cutler, said: "Tom was only 16 when this incident happened, and it's changed his life forever.
"He spent a month in hospital and has undergone seven different operations, but can't do the things he used to do. He was a keen mountain biker and cricket player but that has all stopped.
Cutler added: "He doesn't sleep properly and is more anxious. He had to put his education on hold for a year and we as a whole family have found it extremely tough."
After the hearing, HSE inspector Nicola Pinckney said: "The incident could so easily have been avoided by understanding the risks involved with employing young people.
"This could have been achieved by carrying out a suitable risk assessment and putting in place appropriate information, instruction, and training to both Tom and those working with him, and most importantly, ensuring adequate supervision was in place to ensure correct control measures and safe working practices were implemented."