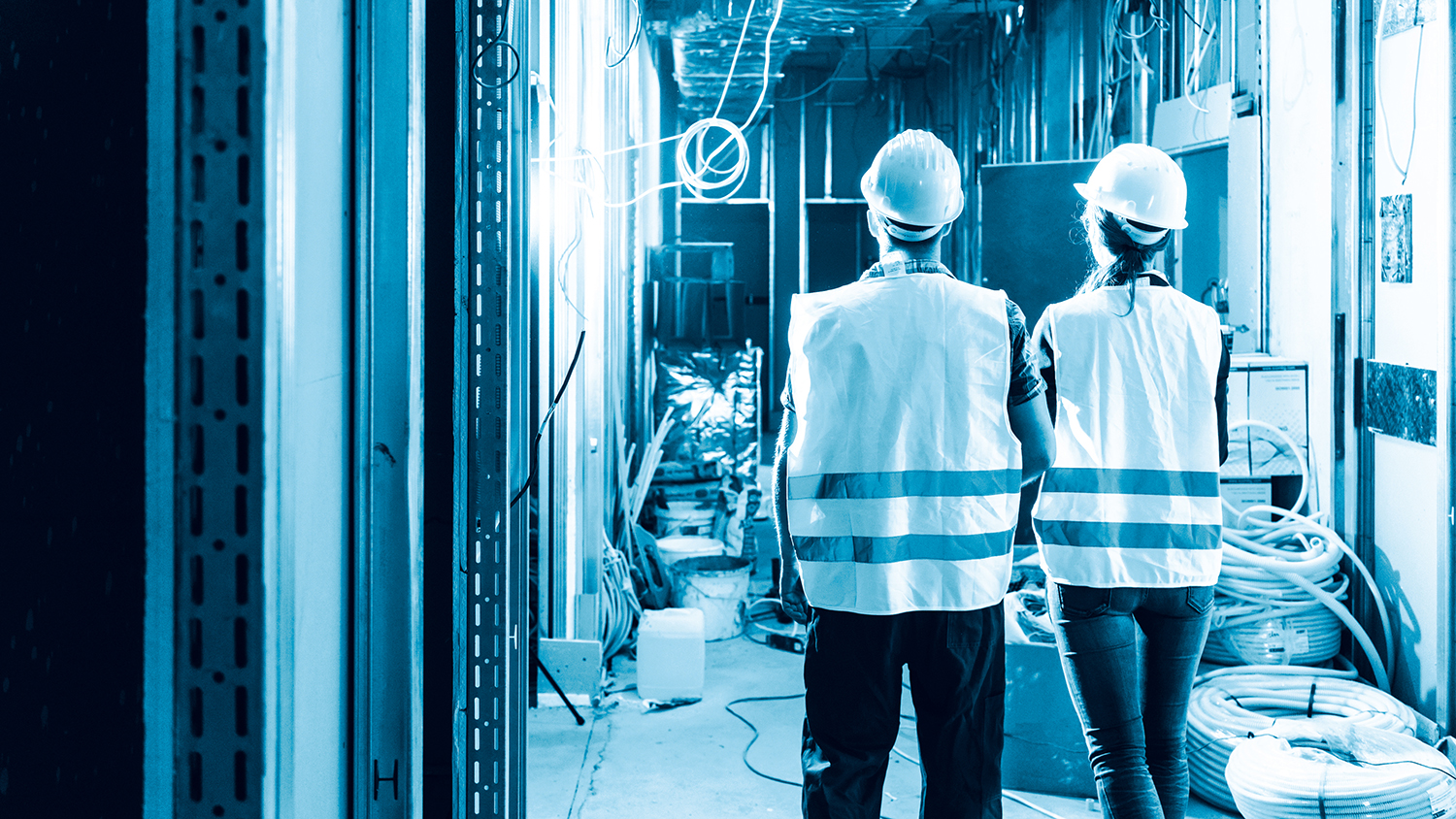 The chair of APS's Policy and Regulation Committee has expressed concern about government proposals regarding the liability of individual principal designers under the Building Safety Act.
Mark Snelling made his comments in response to a slew of consultation documents issued by the Department of Levelling Up, Housing and Communities (DLUHC) setting out how the Act would be implemented. The consultation process closed in the middle of October. 
As well as issues around the personal liability of principal designers, the committee also expressed concerns that the broad proposals for the 'golden thread' would end up making it harder and more costly to implement.
Snelling's view was that on a complex higher-risk building (HRB) project, a principal designer would not be able to sign a compliance statement for the entire project. Restrictions to personal indemnity insurance (PII) would make it very difficult for the principal designer to assure technical design carried out by specialist designers.
"The whole process will be cheaper and easier to implement with an agreed coding system or indexing structure."
Mark Snelling, APS
The response went on to urge government to adopt as a solution a mechanism used in Ireland to sign off compliance. The Royal Institute of Architects of Ireland (RIAI) Form 1 is an architect's Opinion on Compliance with Building Regulations for use where a professional architectural service has been provided at the design and construction stage of the relevant building works. 
Snelling explained: "This form envisages the architect giving an overall certification of compliance, but relying very much on having got confirmations from other professionals such as structural engineers, fire engineers, mechanical and electrical engineers etc in relation to the elements of the relevant building or works which those persons designed. The opinion relies solely on these confirmations in respect of such elements."
In further comments, APS also picked up on proposals for the golden thread, where DLUHC has not set out a prescriptive approach. 
Having a golden thread is intended to enable those people responsible to have easily accessible, reliable, up-to-date and accurate information, both during design and construction and once the building has been handed over. APS believes that simply providing a broad definition of how this could be achieved is the wrong approach.
Said Snelling: "The whole process will be cheaper and easier to implement if there is an agreed data coding system or systems or at least an agreed index structure. It is perhaps correct to say that the industry could agree what this looks like, however a clear steer from the government will allow for the prompt implementation that the government's legislative programme demands.
"If you don't set a standard, residents will end up paying for resolving any issues that result from different systems with different indexes and items named in differing ways."
APS also called for regulations setting out specific competence requirements for those responsible for safety in occupation, as the draft Bill had proposed.
Meanwhile, a freeholder is one of the first to face action by the DLUHC's new Recovery Strategy Unit, set up to identify and pursue firms that repeatedly refuse to fix buildings, working closely with other enforcement authorities. 
Grey GR Limited Partnership, the freeholder of Vista Tower, a 15-storey tower block in Stevenage, was given 21 days to commit to remediating the tower's fire safety defects or an application will be made to the courts. Grey GR is ultimately owned by RailPen.
The DLUHC said the action "reaffirms the government's commitment to making sure building owners, landlords and developers meet their legal obligations."