The chief inspector of buildings, Peter Baker, has warned professionals in the built environment sector to step up preparations for the new building safety regime.
As the Building Safety Bill progresses through parliament, the Building Safety Regulator (BSR), which Baker heads up, plans to increase its engagement with the construction sector, he told this month's Construction Manager.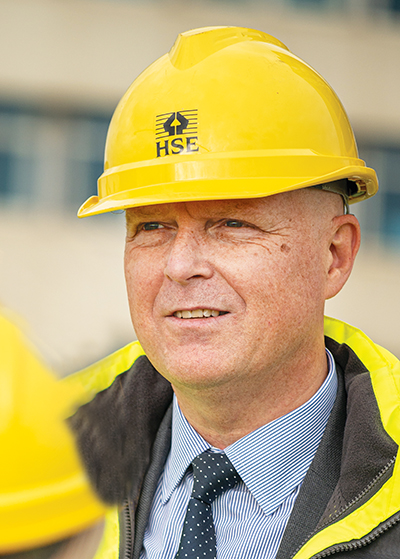 "We want to get the industry talking about what needs to change and what it is going to do, rather than just what the regulator and the government are going to do," he said.
The full detail of the regulator's role depends on any amendments made to the Bill. Its focus will be on providing a new regulatory regime for higher-risk buildings, based on a series of approval gateways, while other functions include competence and oversight.
The BSR's role in promoting competence will apply to the whole built environment, not just higher-risk buildings.
"This is all to do with the competence steering groups' and BSI's work on competency frameworks," Baker said. "The BSR will be responsible for holding the ring on all of that competency work and making sure that industry is improving the competence of everyone involved in design and construction."