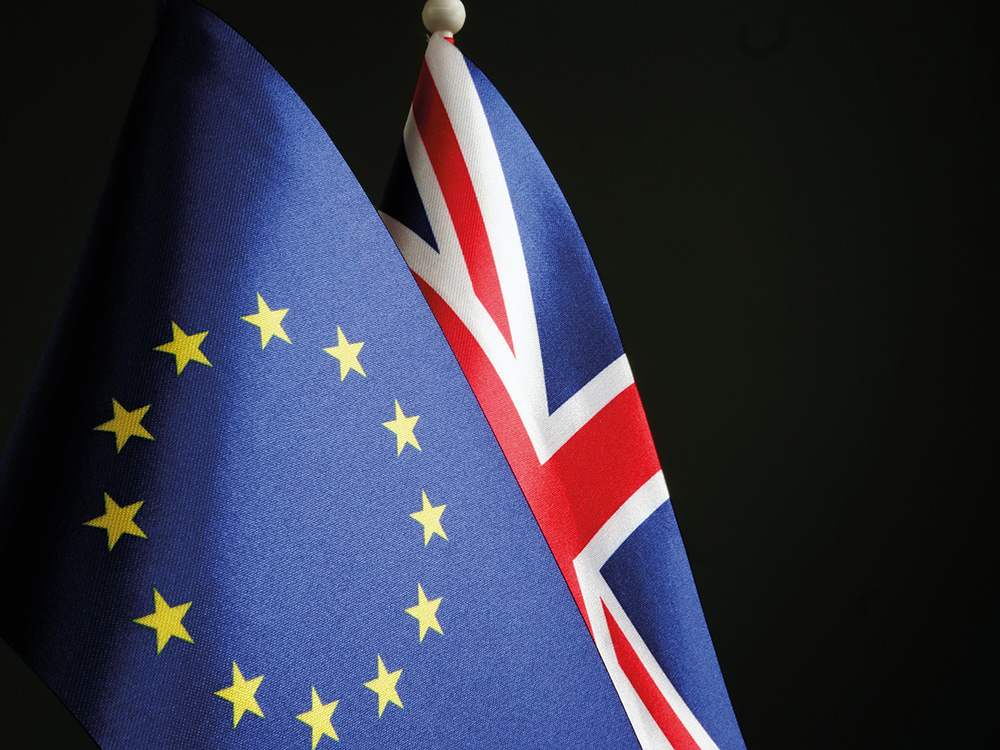 With Brexit and a raft of other factors influencing the supply of construction products, APS members must keep their fingers on the pulse, says Peter Caplehorn.
It is difficult to remember a time when there were so many factors impacting on construction product supply chains. The many effects of the Covid-19 pandemic, increasing demand from global superpowers China and the US, a domestic DIY boom and the looming impacts of new Brexit-related changes are all converging to create a 'perfect storm'.
Timber, cement, roofing materials and PVC materials are all in short supply. Containerised products such as fixings and ironmongery have been stranded at ports around the globe, thanks to shipping problems and the blocking of the Suez Canal. Products including passive fire protection, glue and sealants, high-specification glass and radiators can currently not achieve the new CA markings required post Brexit, since the UK does not have the necessary testing and certification capacity in place yet.
"There will be knock-on safety impacts which may not be immediately obvious, from handling, logistics and installation to the quality, operation and maintenance of the end product."
Peter Caplehorn
Where these factors impact on projects, there are difficult decisions to be made by those running them. At a time when team members may be out of action due to the 'pingdemic' or having caught Covid, project teams must find workable solutions within the time and cost constraints imposed on them.
The answer to shortages is invariably to substitute other materials or products. But there will be knock-on safety impacts which may not be immediately obvious, from handling, logistics and installation to the quality, operation and maintenance of the end product.
APS members must keep abreast of these multiple and volatile situations, not least because the new Building Safety Act sets out clearly the retrospective responsibility that those designing and delivering buildings will have for them. While tier 1 contractors are very much aware of the implications, smaller organisations may need support and advice to protect themselves from future repercussions.
It is vital that decision-making is informed by the right information, which is available when needed and allows products to be properly compared. At the Construction Products Association we have been aware for a long time of the benefits that digitalisation will bring and have been working with others on projects that will improve the quality and availability of product information.
LEXiCON, developed jointly with the Construction Innovation Hub, aims to provide a product data template for groups of products so that information is machine readable. BSI Identity, which we are working on with the British Standards Institute (BSI), will give every product a unique identifier with details stored in the cloud and readable using a smartphone or other device.
These developments should help prevent problems due to poor product substitutions in the future and help preserve the 'golden thread' of information and accountability throughout an asset's life. In the meantime, I would urge APS members to keep abreast of changes; as well as government and Construction Leadership Council (CLC) websites, look to the Fire Industry Association (FIA) and the Association for Specialist Fire Protection (ASFP) – both of which we have been working with on the CA marking-related issues.
Peter Caplehorn is chief executive of the Construction Products Association.