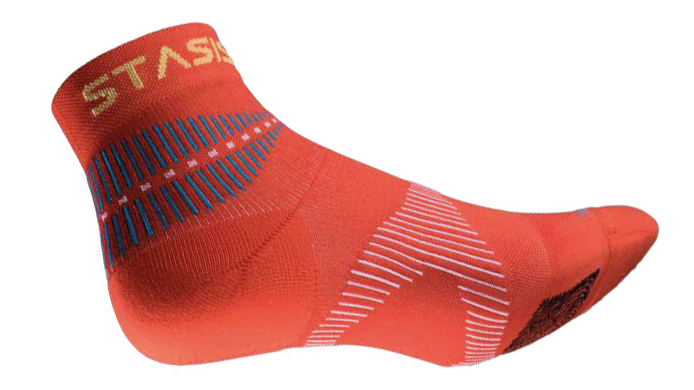 Wearable neurotechnology aims to boost health and wellbeing by improving neural performance. What could the implications for construction be?
Imagine you could put on a pair of socks which would improve your balance, reduce aches and pains and give you more strength and stamina. Sounds too good to be true? That's the response most people have when they first come across VoxxLife's technology.
"Most people when they first hear about it are dumbfounded," says John Moody, an independent associate at VoxxLife, who is selling the technology in the UK. "They don't see how it can be doing the things we see it achieve because it's just a pair of socks."
The socks, in fact, are only a convenient carrier. They incorporate a small patch which contains a woven-in pattern that stimulates neuroreceptors in the skin in a certain way. The pattern can also be applied to the skin via patches worn on the inside of the arm, or via imprinted insoles. Messages stimulated by the pattern travel via the peripheral nervous system to the central nervous system to reach the brain stem and put it into a state of homeostasis or balance.
The technology was invented in Canada and launched there in 2016. It was introduced into the UK in 2020, just before the pandemic. This has limited its use here so far but users elsewhere, from elite athletes to sufferers of multiple sclerosis (MS) report significant and positive effects. Moody believes that it could offer significant safety and health benefits on construction sites.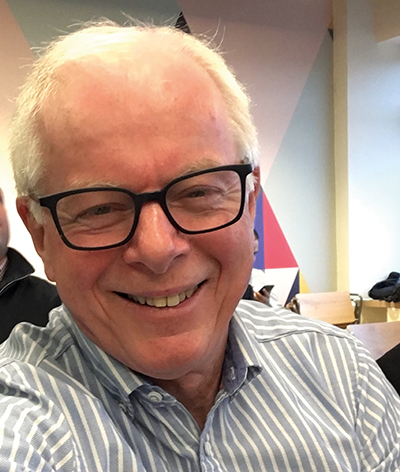 "We are encouraged to think about heart health and gut health but less so of brain health. Yet the brain and central nervous system are the most important systems in the body."
John Moody, VoxxLife
"The construction industry is losing a lot of older workers who can no longer cope with the physical demands, at a time when there are skills shortages," he says. "This technology could help by improving mobility and reducing pain."
Personally Moody noticed physical changes around a week into wearing VoxxLife technology. He became aware that he was bending down to pick things up with ease, where previously a stiff hip had prevented this and his range of neck and shoulder motion had significantly increased.
The story behind VoxxLife Human Performance Technology (HPT) is that it was invented by Canadian Jay Dhaliwal after he observed his mother's physical deterioration due to MS when he was a teenager. According to Moody, Dhaliwal, after a successful business career, set about researching neurology, which ultimately led to the creation of HPT and VoxxLife.
Although VoxxLife technology is based on scientific research and discoveries going back over decades, Dhaliwal himself, in promotional videos for the technology, admits that no one quite understands exactly how the technology works. Finding the right pattern to stimulate the right effect in the brainstem was a "trial and error" affair, he says.
Two separate studies – one looking at the technology's impact on foot pain in people with diabetes, the other looking at the performance of athletes – seem to show compelling evidence that the technology works for a wide range of people. Over 90% of the people with diabetes reported reduction in neuropathic pain and the athletes experienced performance improvements such as 31% better balance and stability, 22% more power and 15 degrees more movement.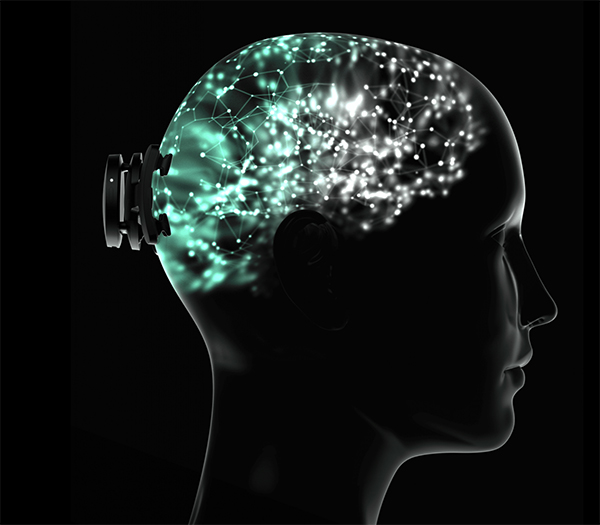 Other neurotech that could improve safety
The neurotech sector is expanding fast, although most of it, unlike VoxxLife, involves headbands or devices around the head. Here's a taster of technologies that could have applications in construction.
NextMind has developed a sensor which uses electroencephalogram (EEG) technology to detect neural activity and translate it into digital commands – basically controlling a computer by thinking about it.
Dreem is a wearable neurotechnology which uses EEG electrodes on a headband to analyse brain activity during sleep in order to promote better sleep.
Thync is a small pod attached to the back of the neck. It uses electrical stimulation to activate nerve pathways, aiming to reduce stress and improve sleep.
Moody, who came across VoxxLife while networking at a health technology event, became convinced by its efficacy when a friend of his who has MS tried it out: "Previously, she needed to use a stick, even to walk short distances inside the house. With the VoxxLife socks on, she was able to spin round with her arms held out," he says.
Tackling musculoskeletal issues
It's not difficult to see what the potential benefits of such technology could be in construction. The latest HSE statistics for construction show that 60% of all ill health is down to musculoskeletal issues, either new or long-standing. As well as increasing the likelihood of accidents occurring, these illnesses cause pain or discomfort which impact on mood and wellbeing on a daily basis.
Moody thinks that VoxxLife technology could help people in the industry work more comfortably and safely, across a wide range of job functions. "I think the technology would make a great part of an employee benefit scheme," he says. "I've seen first-hand what a huge difference it can make to people's lives and wellbeing."
VoxxLife has other products too. Its eSmartr Sleevs have been designed to communicate with the part of the brain that controls cognitive function, reducing stress and anxiety while boosting memory and focus, according to VoxxLife. The company has also created patches aimed to improve REM sleep and others to boost the immune response.
One of the challenges for Dhaliwal was how to get the technology to market. "Having explored retail and medical wholesale channels it became clear that these products are an advised sale – the technology needs to be explained and what sells them are the results people experience," says Moody.
VoxxLife is a direct sales company, where independent associates like Moody share their own stories to sell the products, which range in price from £40 to £60 for the socks and insoles. It also has a network of 3,000 health professionals who sell the technology through their clinics.
Moody believes that Dhaliwal is an altruist and a businessperson in equal parts, that he is genuinely motivated to improve people's lives and health. To date 7.2 million people have bought VoxxLife products; Dhaliwal's mission is to reach one billion people.
It is difficult not to be intrigued by this technology. Watching videos and reading testimonials online doesn't lessen the intrigue. In construction, we are waking up to the impact of mind health and wellbeing. Why not look at how technology can help with that too?
"We are encouraged to think about heart health and gut health but less so of brain health," says Moody. "Yet the brain and central nervous system are the most important systems in the body."