CPD: Head protection in construction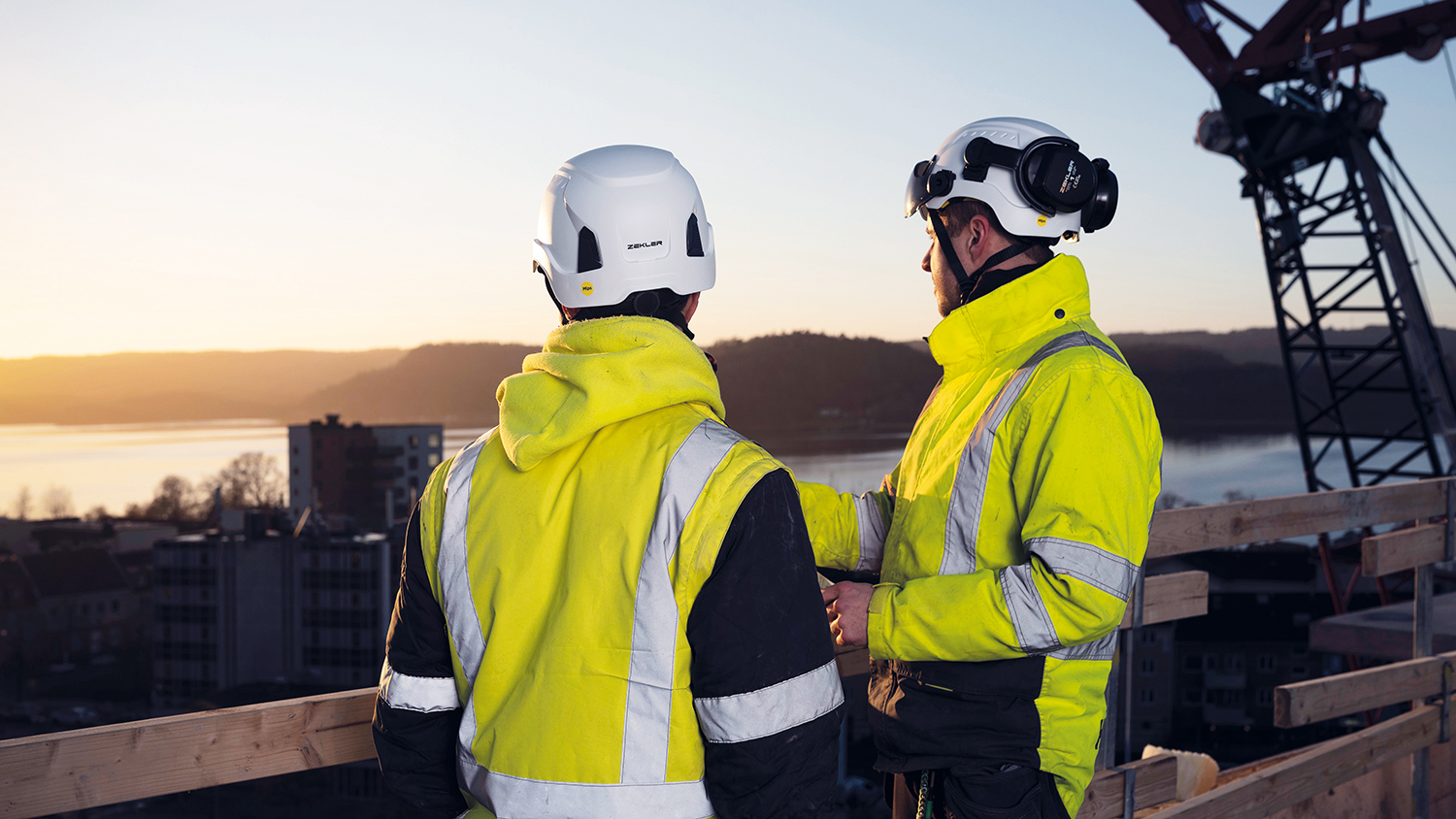 What do hard hats offer in terms of protection, what materials are they made from, to which standards they are tested and how are those standards changing? This CPD, in partnership with Mips, explains.
Safety helmets and hard hats have been protecting people in one form or another for thousands of years. From their humble beginnings as battle armour in 2500BC to today where their use is much more widespread, they have stood the test of time.
These common safety items offer far more than you realise in terms of protection and Mips would like to provide you with guidance on what that means in terms of the modern safety helmet and why our mission is leading the world to safer helmets.
HDPE or ABS or PP – which is best?
HDPE (High Density Polyethylene): This is the most common plastic used to make hard hats/safety helmets, versatile with good chemical and impact resistance.
PP (Polypropylene): This is the second most commonly used plastic in the world and has good chemical and impact resistance as well as a high melting point.
ABS (Acrylonitrile Butadiene Styrene): This is a thermoplastic with good impact resistance and compression qualities. It also has good chemical resistance.
What type of plastic is best?
Most plastics are tested using different methods but here are two examples.
An Izod impact strength test: A pivoting arm is raised to a specific height and then released. The arm swings down hitting a notched sample, breaking the specimen. The energy absorbed by the sample is calculated from the height the arm swings to after hitting the sample. A notched sample is generally used to determine impact energy and notch sensitivity.
Compressive strength (MPa) test: Compressive strength gives a good indication of the short-term loading capabilities of different plastic materials. It is measured by applying an increasing force on cylindrical or cubical specimens held between two plates, while measuring both pressure and elongation.
All the plastics listed above have good impact resistance characteristics and therefore make great safety helmets or hard hats.
Mips would like to discuss compatibility, in that is the PPE you are wearing compatible and how do we view the question of compatibility as a global leader in helmet safety technology?
What is compatibility and what does that mean to you as a wearer?
According to most national laws, employers must provide adequate protection for workers and that protection must be suitable. Compatibility is relevant because the UK Personal Protective Equipment at Work Regulations states that when employees wear more than one item of PPE that the equipment should be compatible and when used together, will adequately control the risks against which they are provided to protect.
It is therefore worth considering that even if a hard hat or safety helmet is tested to the standard, say EN 397 for example, does adding ear protection change dynamically the way it would react in an incident?
Compatibility can cause major issues for the user where comfort and safety are concerned. When purchasing PPE, it is not only worth thinking about how they work together but also if the items have been tested together and are meeting the requirements of the standard.
Good helmet manufacturers aim to design products that work together in harmony, thus providing increased comfort and optimal performance for the wearer. Mips believes that products should be tested together for performance evaluation. For example, when Mips introduces its low friction layer into a manufacturer's safety helmet or hard hat it is also tested to make sure it still meets the requirements of the standard it is certified to.
This gives the wearer peace of mind that the products are tested to not only work together, but also to perform together. In the varying jungle that is the PPE market, it is worth asking yourself two important questions when selecting your products:
Do they work together from a comfort perspective?
Do they perform together according to the applicable standard?
Mips would like to discuss what you could wear and why.
All good safety helmets or hard hats are qualified to a recognised standard. The standard describes how they are tested and what areas of the helmet have been tested, for instance, the crown or sides of the helmet. Testing can also include chinstrap retention strength and breakage strain if a chinstrap is fitted.
Mips recognises that there may be confusion over which standard someone should be wearing under different circumstances. For instance, should wearers working at height just add a chinstrap to an EN 397 rated helmet? Mips would like to give you some insight into this issue.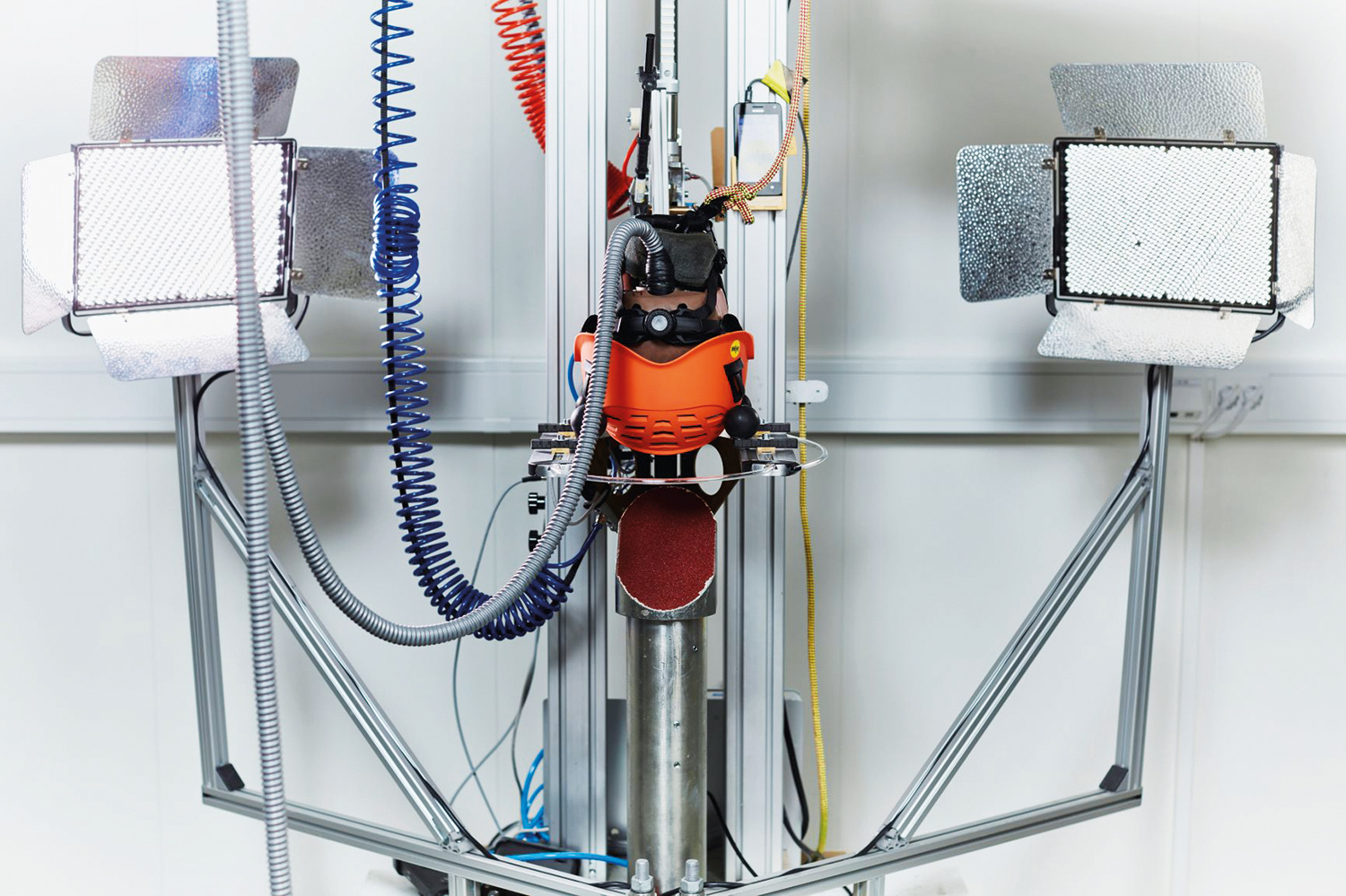 If you work solely on the ground, then an EN 397 helmet could be your primary choice, remembering though that this helmet is only tested for linear impacts on the crown area only. It does not have any extra impact protection unlike helmets that are used for working at height. This standard also has an optional chinstrap, so we recommend that you take advantage of this to ensure your head protection always stays on.
So, what helmet should I choose if I'm working at height? Firstly, when working at height you should always use a safety harness. Using a harness can reduce the risk of falls from height. If that is the case then an EN 12492 helmet can be used. The main difference between an EN 12492 helmet and an EN 397 is that the EN 12492 helmet is also tested on the side, rear and front using a 5kg mass which is dropped from 0.5m.
This test is designed for mountaineering accidents when you are attached to a rope and may swing into the side of a rock or mountain wall. It is not a test that would mimic a typical fall accident. According to accident statistics a fall accident is the most common cause of severe head injuries. A fall accident can occur at the same level by slipping or stumbling on the ground or by falling off a ladder two or three steps up.
Studies have shown that if you fall from a 1.5m height the force can be above the level for skull fracture to occur and can result in high rotational forces that could result in brain injuries. It is therefore possible to argue that the EN 12492 test method is not designed for a potential fall accident. It could also be argued that the shock absorption test methods used to test adult cycling helmets (EN 1080 1.5m drop test of helmet and head form) better evaluate the helmet's ability to absorb the impact from a fall accident. All helmets on the market that are equipped with Mips technology are tested using a falling head form.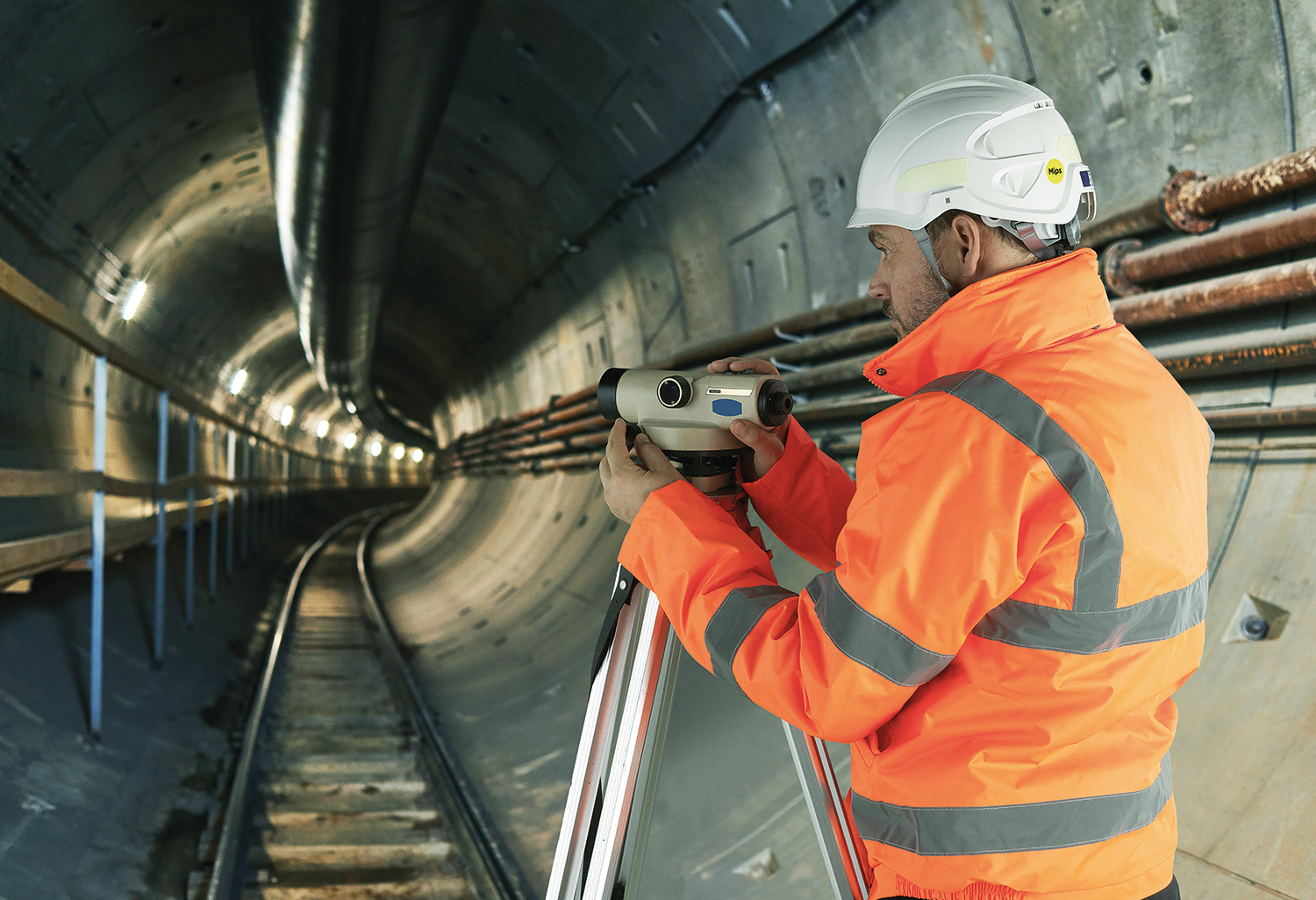 So, what if you want to work on the ground and at height? Then you could opt for an EN 12492 helmet which is designed for giving protection on the ground and at height. Should you take into account the strangulation risks from the chinstrap that is attached to an EN 12492 helmet or hard hat?
The strangulation risk was based on compression of the airway at 15kg, so have this risk in mind when choosing a helmet. However, this risk could be quite low depending on your work situation, so it is a risk but should be a relatively small one compared to what could happen if your safety helmet or hard hat fell off during an incident!
Remember, if it is a risk, it is up to you to provide an adequate risk assessment based on the evidence.
There are currently changes being made in EN 397 and hopefully when the new standard is released it will fit the requirements of specifiers and wearers globally.
There are a lot of accident records and statistics available online. However, the interpretation of these is key to understanding and evaluating the risk.
One way that displays how we view accidents from a health and safety perspective is when we put up a board at our building site or factory saying: "It's been 238 days since our last reported accident." What's wrong with that? Potentially accidents may not be reported, as individuals may not want to ruin the company's accident record or statistic.
Perhaps it should read instead: "238 accidents reported in the last three years, thank you. Please continue to report all accidents or incidents." This would then promote a good reporting culture and in turn help us to understand how these accidents and incidents occur.
For all of us, accident reporting and statistics provide insights to help us elevate the issue of better head protection for the world's safety helmet/hard hat wearers. It allows us to constantly challenge the status quo and push technical boundaries to achieve better protection, sending us home safely to our loved ones every day.
Our most valuable asset to protect is our head because that is the bit that works everything else. If something happens to that, then there may be serious implications including anything from brain injury to death. Through accident reporting and statistics, we can gain further understanding on how injuries are caused and therefore how we can prevent them.
Questioning the statistics
However, statistics are only one part of the equation. As an industry, we must continue to analyse and question statistics so that we can address the issues that have the biggest impact on wearer safety.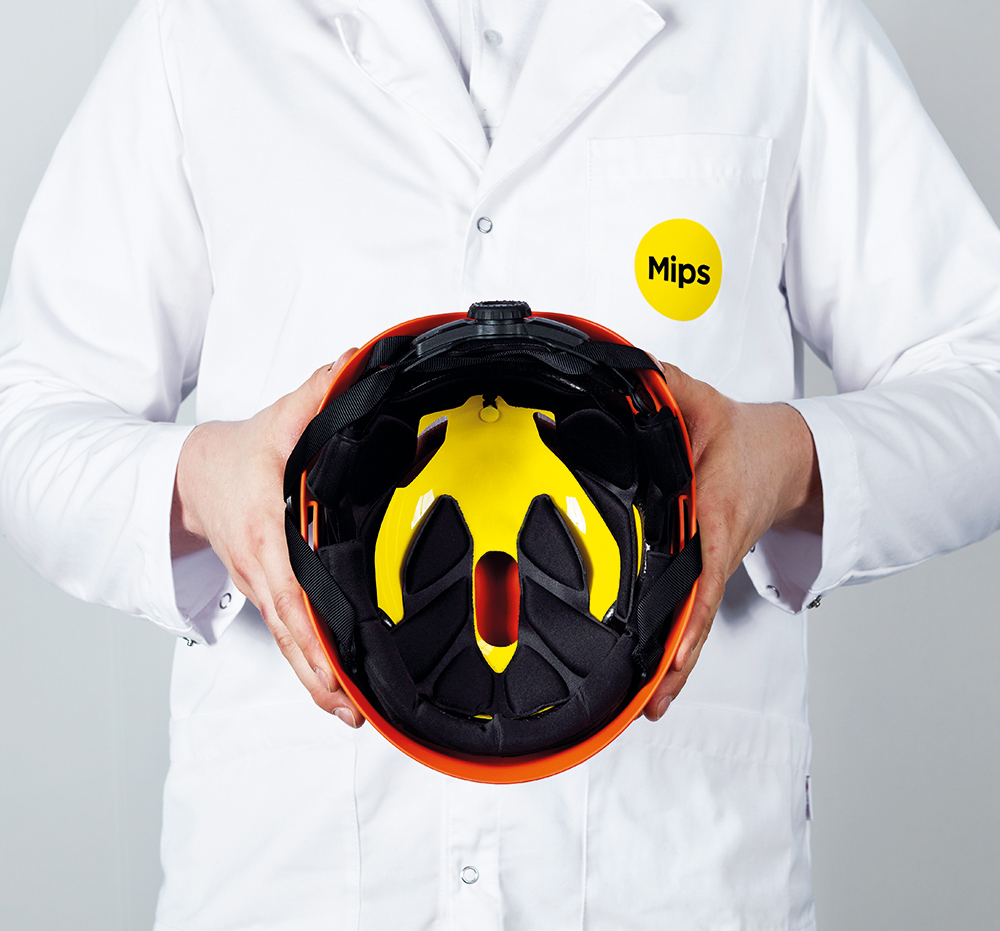 For instance, we know that in 2018/19 in the UK there were 16 fatal injuries involving being struck by a moving or flying/falling object, but we do not know which ones involved a head injury. We know there were 749 incidents in the UK 2018/19 where a loss of consciousness was caused by a head injury or asphyxia, but how many were caused specifically by a head injury?
More head injuries occur from slips, trips and falls from the same level or one level above than being struck by an object, but the focus until recently has been on protecting against being struck by an object.
We must continue to push for better, more detailed accident reporting and statistics so that we can take the right steps to protect people and ensure we focus on the areas that can have the biggest impact on wearer safety, such as traumatic brain injury (TBI) and rotational injury.
These injuries are far more common than you think. For example, 50% of TBI go undiagnosed or detected, while 90% of diagnosed TBI do not involve a loss of consciousness. Accident data and statistical analysis are likely to help us to achieve a higher level of protection for the wearer, but only if we push for better data quality and use it to inform future product development.
Remember that not all head protection is equal when it comes to types of impacts.
Remember that head protection may be required to play a vital role in saving your life.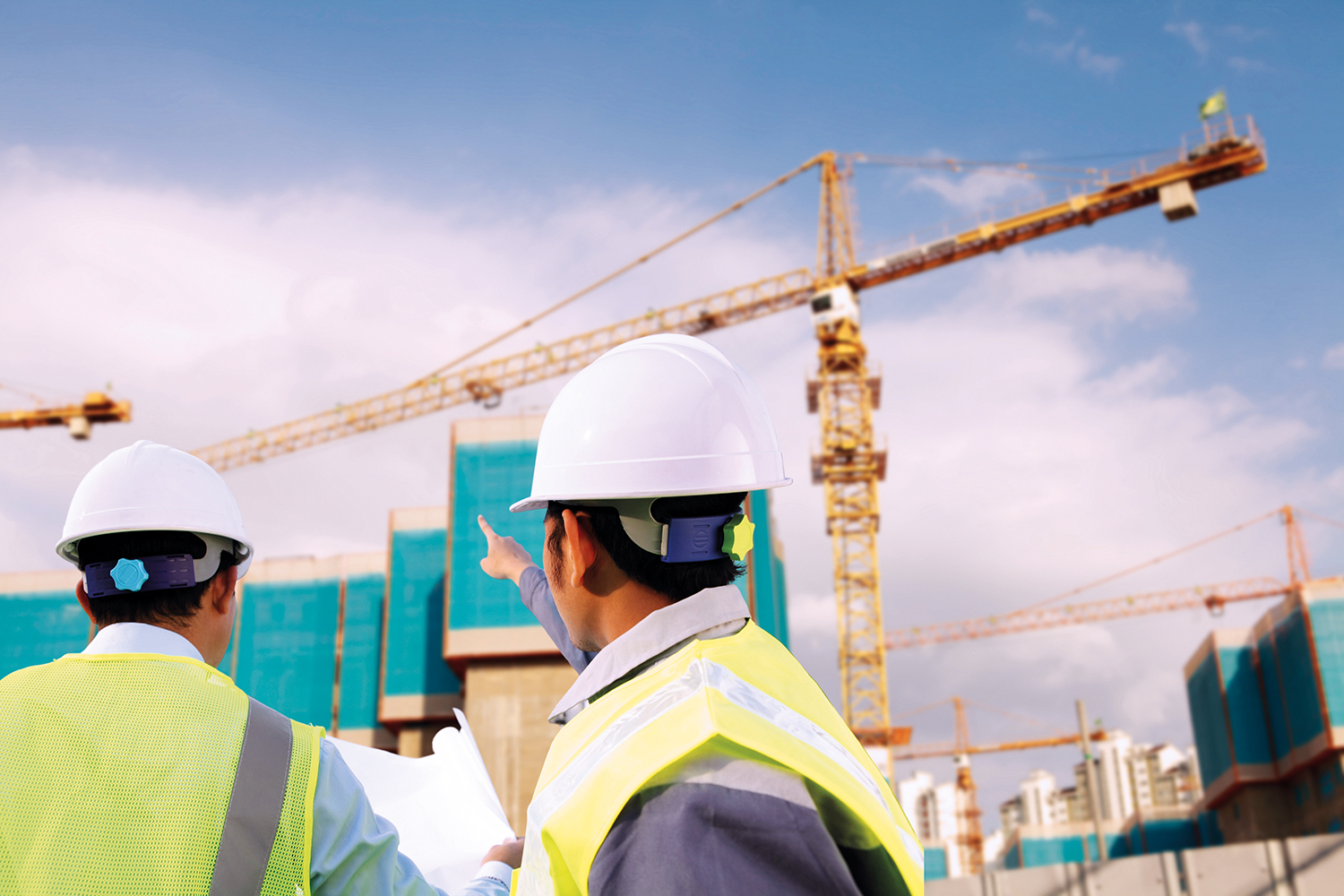 The changing face of standards
Why do we need standards and how have they evolved?
Why have standards? And what are they there for? The answer to those questions is quite simple. Firstly, for safety and reliability: adherence to standards helps ensure safety and reliability. Secondly, for the support of government policies and legislation: standards are frequently referenced by regulators and legislators for protecting user and business interests. Lastly for consumer choice: standards can provide the foundation for new features and options.
As far as safety helmets and hard hats are concerned, the standards started when TE Lawrence (Lawrence of Arabia) was fatally injured in a motorcycle accident in May 1935. His doctor, the young Australian neurosurgeon Sir Hugh Cairns realised his life might have been saved if he had been wearing a helmet. Cairns went on to research and campaign for the use of motorcycle helmets in the UK.
First motorcycle standard
Cairns researched head trauma in 1940 which was subsequently published in 1941 in the British Medical Journal ("Head injuries in motorcyclists. The importance of the crash helmet.") This all led to the first motorcycle standard in 1952 which was followed two years later by the first hard hat standard (The Light Duty Safety Helmet Standard) in 1954 – both of which were British Standards. This standard was updated once before the International Standards Organisation tried to unify safety helmet standards in 1977 with ISO 3873.
So today we are left with the most common EU safety helmet/hard hat standard EN 397, which was actually for the most part comprised the ISO 3873 standard from 1977 plus a few additional tweaks in 1995 to bring it up to date.
There are other global safety helmet/hard hat standards which are very similar to EN 397 that may be updated once the new version of EN 397 is released as most of them like EN 397 were bench marked from ISO 3873.
Mips believes that wearers need to be educated about head injuries and their risk but also to understand how important the wearer's role is in the wear and care for their safety helmet or hard hat.
Education is key in the fight against traumatic brain injury but also participation in an event like Hard Hat Awareness Week will enhance wearers understanding of wear and care for their safety helmet or hard hat.