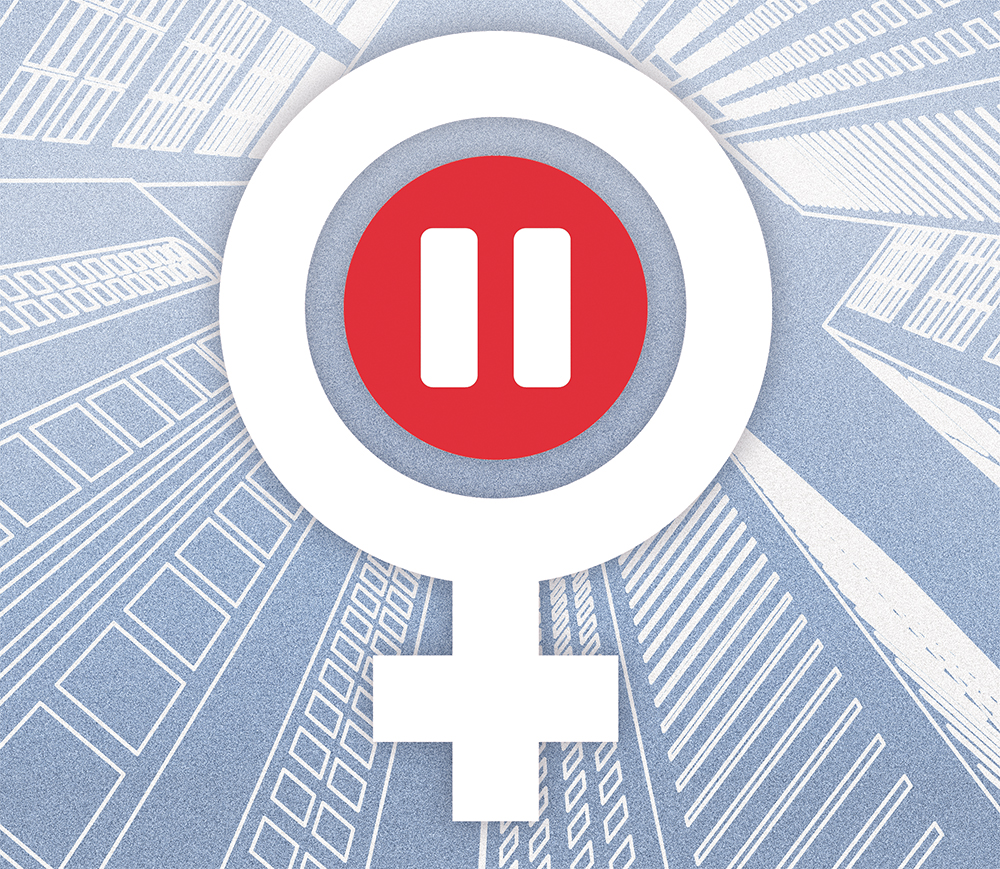 Ahead of International Women's Day on 8 March, Buro Happold's Jean Hewitt argues the built environment sector must do more to address the needs of menopausal women.
Menopausal women are the UK's fastest growing workforce demographic. Typically occurring between the ages of 45 and 55, symptoms of the approaching menopause unfortunately very often align with the time when so many women are reaching the level of experience and potential for top leadership roles.
Common symptoms can include fatigue, anxiety, hot flushes, alongside moments of 'brain fog' and difficulty concentrating. Although not everyone experiences these symptoms severely, studies show that a significant three in five say this has negatively impacted them at work. An astonishing one in four have considered leaving their jobs.
For far too long, menopause has been considered a taboo topic but it's now time for businesses and designers of the built environment to stand up and take note as things are finally starting to change.
We've recently seen the launch of a parliamentary inquiry into the workplace treatment of women experiencing menopausal symptoms, plus the recent success of a campaign to reduce the cost of repeat prescriptions for women on hormone replacement therapy (HRT) to help manage symptoms.
"Hot flushes are common symptoms, so appropriate ventilation and humidity control are important."
Efforts such as these have brought the issue into the wider public domain and led to a growing number of discussions about the impact menopause and other hormonal changes, such as PMT, IVF, gender transitioning and some endocrine conditions, can have.
There are plenty of employee-focused initiatives that can help, from running management training workshops and generally raising awareness, to having policies and guidance in place that allow adequate and flexible breaks. Adjustments to employees' working hours to avoid congested travel arrangements can also have a positive impact.
Rethinking workspace design
It's important to consider the physical environment and how this can be made more comfortable, as symptoms can be experienced for many years. This can mean rethinking how our workspaces are designed, built and operated. For instance, as hot flushes are one of the most common symptoms, appropriate ventilation and humidity control are important, as well as access to suitable shower or wash facilities.
Having a calm restorative place to momentarily escape if symptoms become too much is beneficial, as are general features aligned to wellbeing such as biophilic design. Engaging with stakeholders early to incorporate their needs is essential, as designing in rather than retrofitting is typically more convenient and less expensive.
Workplaces have a responsibility to provide an environment where employees can thrive and flourish. We can all play a part in improving the places where we work and designers of the built environment itself should be at the very heart of this.
Jean Hewitt is senior inclusive design consultant at Buro Happold.