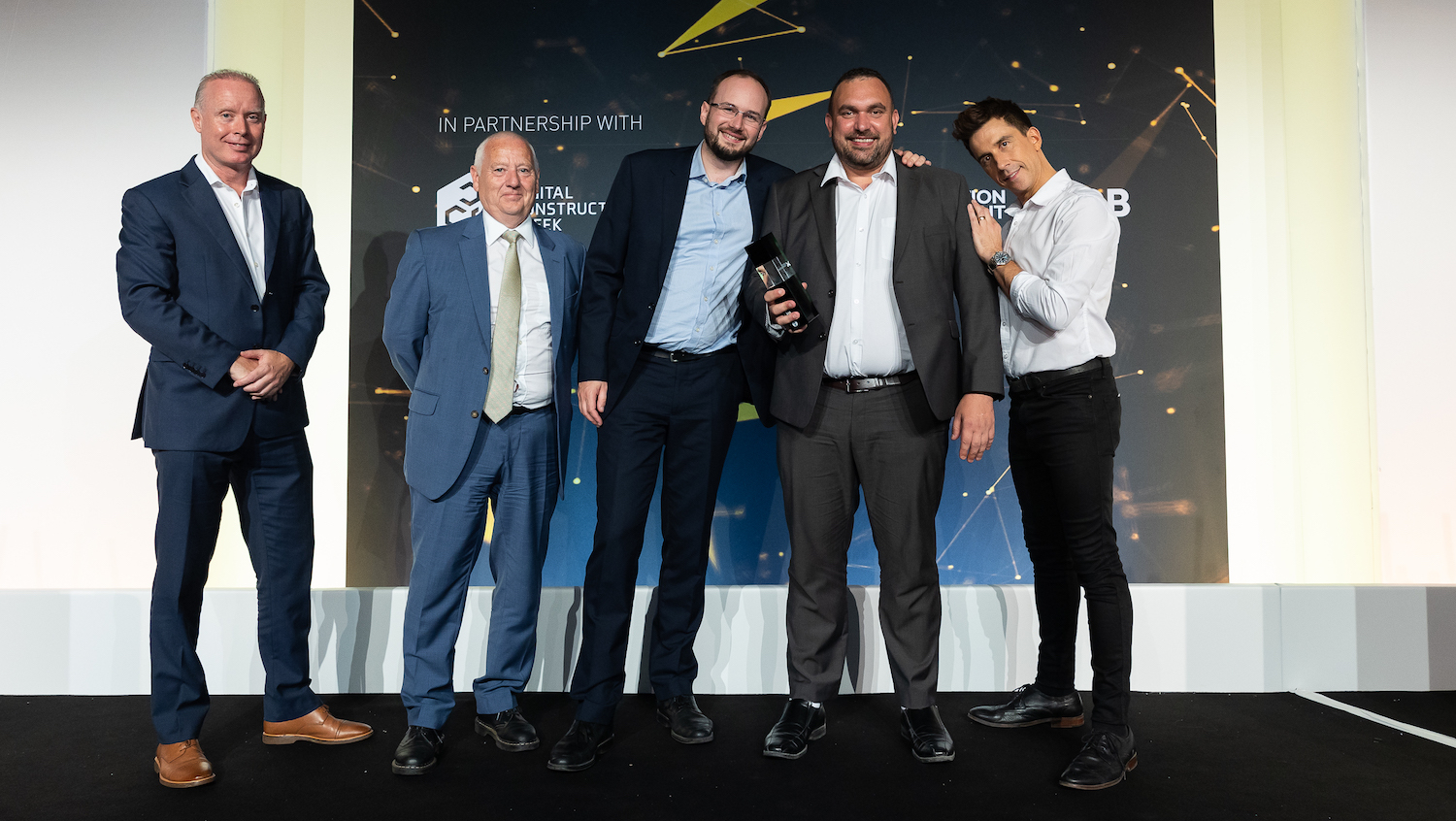 Eurovia digitised its health and safety practices after a trial with Paperless Construction, helping the pair to win the Digital Innovation in Health, Safety & Wellbeing category, sponsored by the Association for Project Safety, at the Digital Construction Awards last night (12 July).

Eurovia trialled Paperless Construction on its Coventry City Council Retail Quarter project between March 2020 and October 2021.
As well as allowing Eurovia to digitise its construction activities, remove paper from its work processes and increase productivity, the technology allowed Eurovia to digitise health, safety and environmental compliance, including site briefings, checking training competencies, issuing permits to work, and capturing exposure hours.
The change means that safety briefings are now recorded in a fraction of the time, with a full digital audit trail. With an easy-to-use mobile app, everyone on site now has access to their own training records, and level-based access enables supervisors and site management to check all training records, competencies, fatigue hours, and medical information through a simple search scanning their QR codes.
"This demonstrated great examples and evidence of the benefits and achievements, and highlighted the opportunity for its use on future projects."
What the judges said
Such was the success of the trial that Eurovia has now rolled out Paperless Construction to 120 of its projects.
Nearly 6,000 user records and competencies have been digitised, and 500,000 working hours and 16,000 safety briefings recorded via Paperless.
Furthermore, data shows that supervisors save up to two hours per day, equivalent to a 20% efficiency gain.
Philip Reid, Eurovia Contracting's digital operations manager, said: "It's good that this has come out of Digital Construction Week because it was there where we first saw Raymond [Castelyn, founder of Paperless Construction], many years ago. After those first discussions, we've put Paperless Construction into all of our sites, across the board. It has improved safety, it has improved productivity, it has been great."
Raymond Castelyn, founder of Paperless Construction, added: "There are those people who will say, 'I've been doing it for 25 years on paper, why do you want me to change?' But actually, we find that a month into it they'll say, 'this is great, this has saved me time, this has made my life better'."
Health, Safety and Wellbeing shortlist:
Fit For Work | fitforwork.ai
Rochdale Town Hall Project – Phase 1/1A | Safer Sphere with Rochdale Borough Council, Rochdale Development Agency, and HH Smith Contractor
SkillShield | Make Real and Keltbray
The Living Lab | Ethos Engineering
UCL Pearl Project – A building to house the world | UCL Civil Engineering Dept & Estates Development Dept, Transport for London, with Penoyre & Prasad Architects, Aecom, Volker Fitzpatrick, Atkins, Turner & Townsend, Stantec, BIMSafe and Briggs & Forrester Facilities Management
The post Digital Construction Awards: Paperless Construction with Eurovia wins Health, Safety and Wellbeing award appeared first on BIM+.