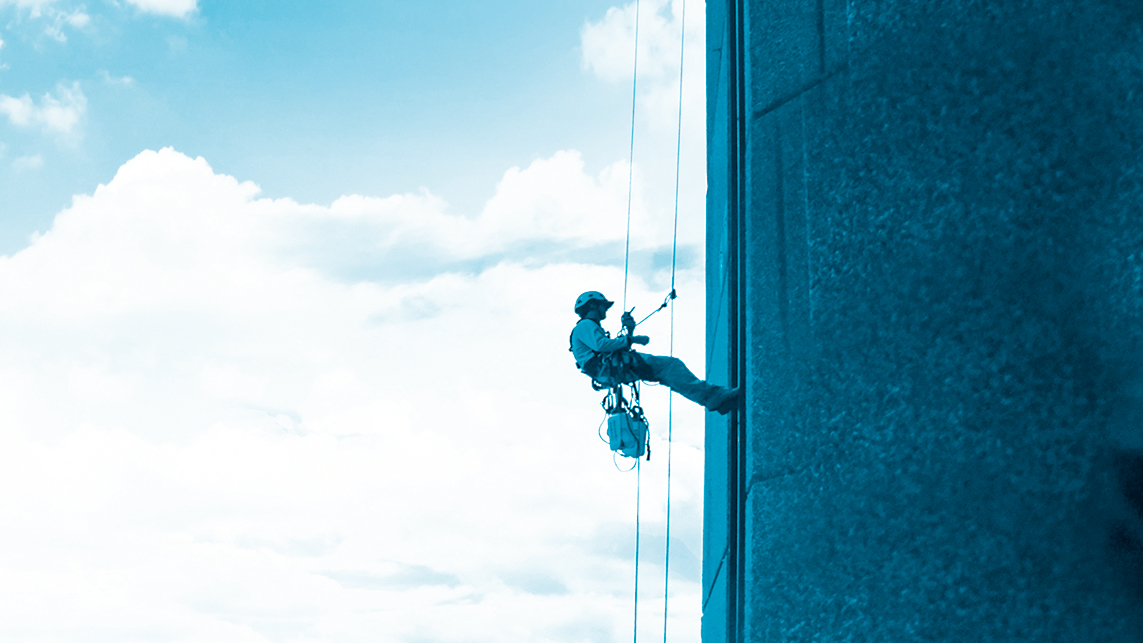 This month's round-up of prosecutions focuses on falls from height, which continue to cause a significant proportion of the industry's deaths and injuries.
Deaths and injuries due to falls from height remain a huge issue for the construction industry. This month we have devoted our round-up of recent prosecutions to falls from height, with the number and range of incidents providing a snapshot of the issue.
Statistics compiled by the Health and Safety Executive (HSE) confirm the extent of the problem: between 2016/17 and 2020/21, 50% of all deaths in construction were due to falls from height. Looking at injuries, between 2018/19 and 2020/21, 33% of accidents leading to specified injuries, such as fractures or crushes, were due to falls from height as were 11% of the over-seven-day injuries. This was the same for the previous three years.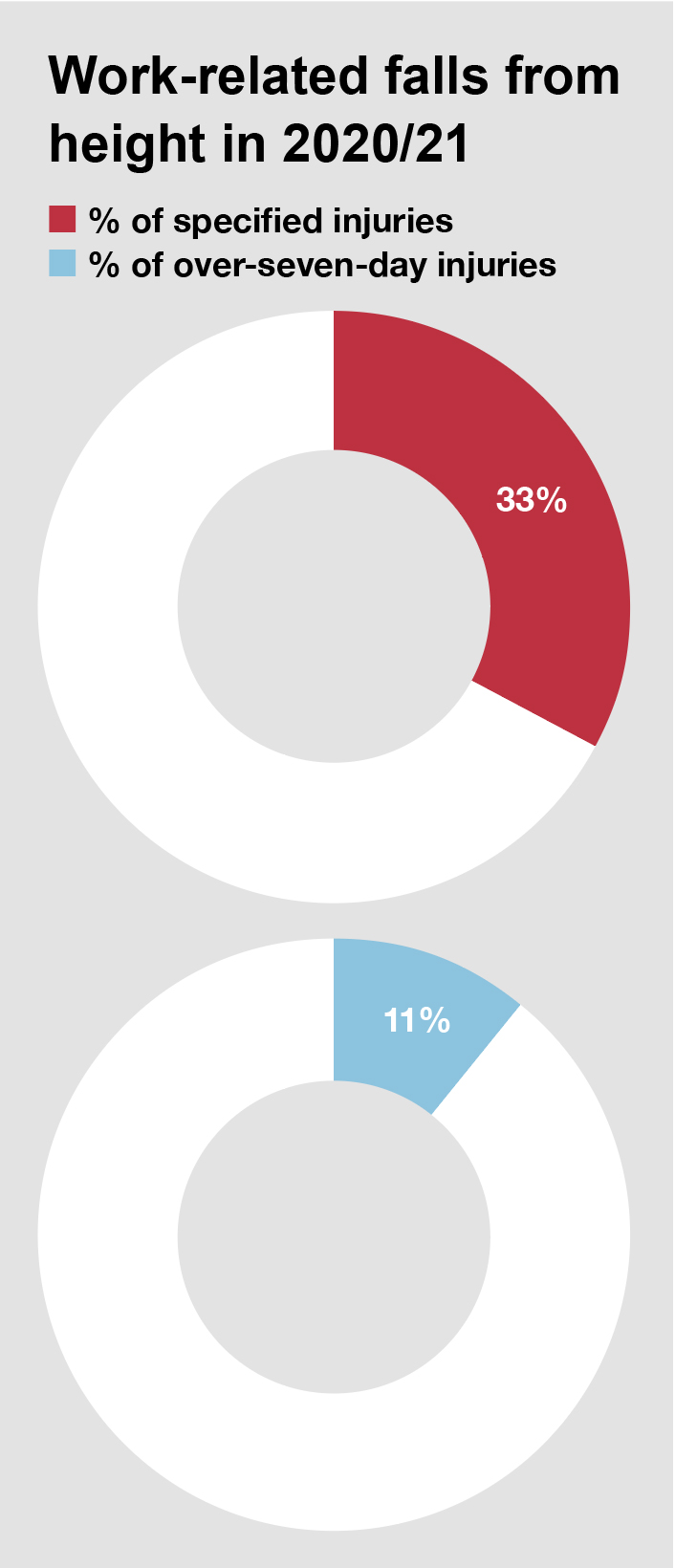 Common scenarios for falls include incorrect use of equipment or no equipment at all. For instance, one of the cases reported on saw two bricklayers forced to construct a working platform of bricks and planks, which subsequently fell, taking them with it. Another saw a mobile platform incorrectly configured so that there was a single rather than a double guard rail.
Falls from scaffolding are also common. One of the recent prosecutions involved a labourer who fell through a gap between scaffold and roof. Although the contractor had made efforts to protect the gap between roof and scaffold in most places, one stretch was not adequately protected, resulting in the accident.
Falls through fragile surfaces, particularly fibre-cement roofs and rooflights, are another constantly recurring theme. A recently prosecuted case saw an untrained labourer, who was working unpaid to gain experience, fall through a skylight, suffering serious injuries.
The RIDDOR statistics don't record the size of the companies involved, just whether workers are employed or self-employed. However, it does appear that many fatalities and accidents due to falls from height involve small firms working on domestic or small commercial refurbishment and repair work.
Although not included in our round-up, there have been three prosecutions so far this year which demonstrated a total disdain for the Work at Height Regulations and for safety. One contractor was fined after a member of the public spotted two roofers working on the roof of a multi-storey building with no safety measures at all to prevent falls.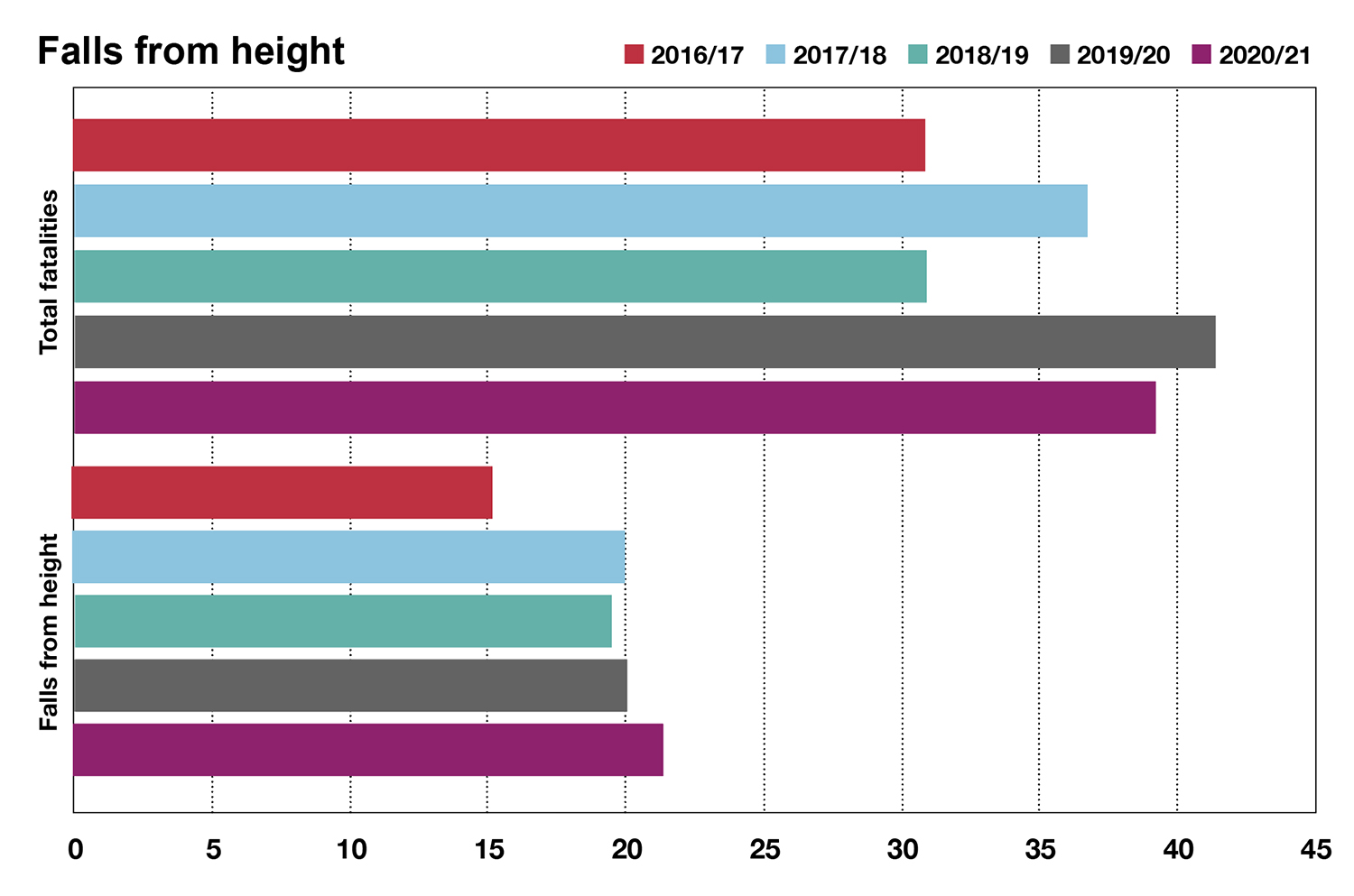 A similar case involved roofers replacing tiles on a bungalow, again with no protection whatsoever. And a third case saw a builder receive and ignore three prohibition notices for breaches of the Work at Height Regulations – along with other failings.
As construction safety professionals, it is almost impossible to directly influence this part of the industry. Perhaps the only course of action is to do as those members of the public did: take photos and report poor practice to the HSE.