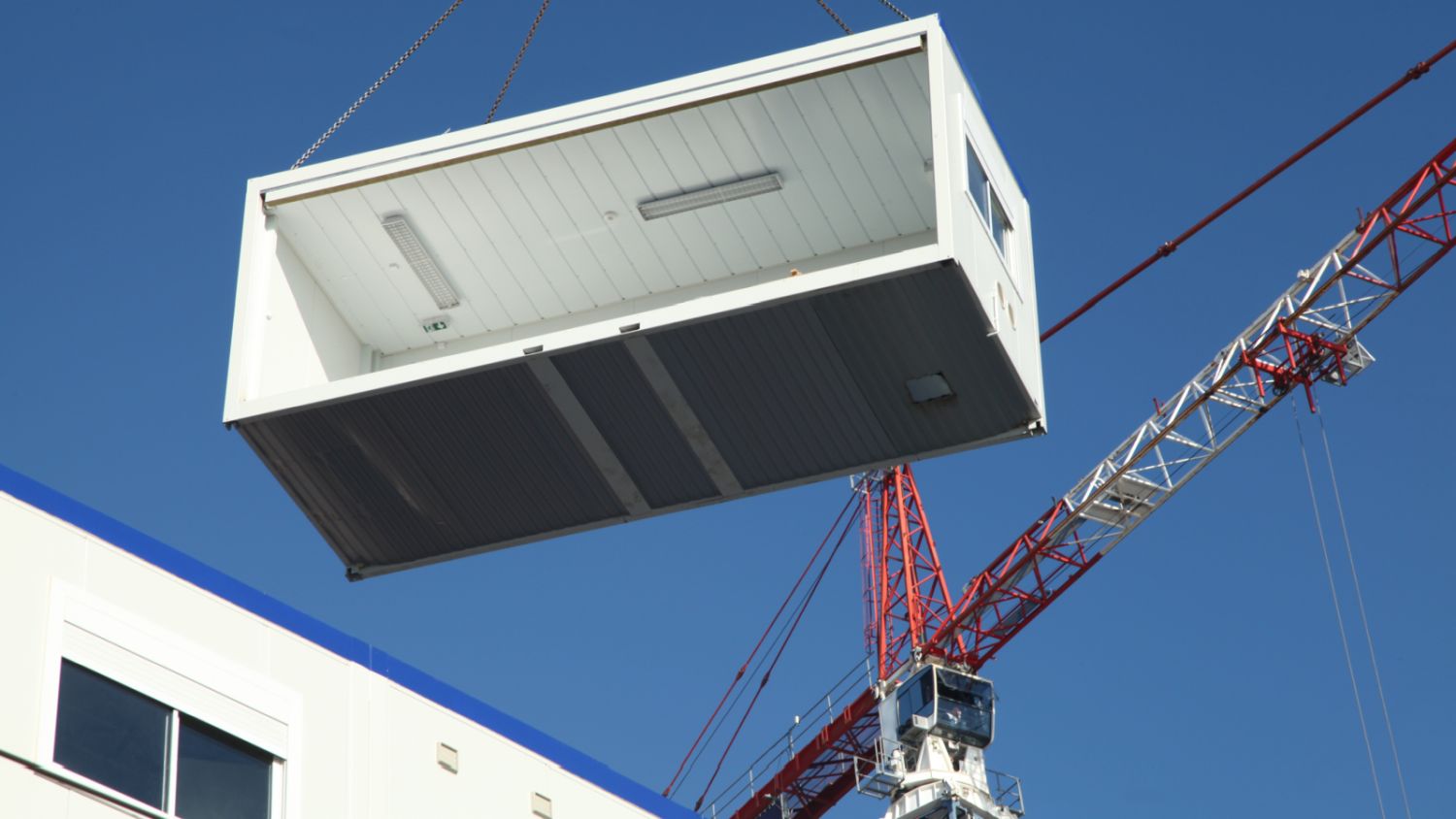 Fire chiefs have warned that the ambition to build homes quickly and sustainably using modern methods of construction (MMC) should not come at the expense of building safety.
The National Fire Chiefs Council's (NFCC) note of caution came as part of a position statement on MMC.
It called on the government to tighten rules on testing MMC.
The NFCC said it welcomed building safety reforms, but also called for "significant cultural change" to improve competency levels in construction. It also urged the industry to promote MMC in a manner which provides safe buildings for all.
Gavin Tomlinson, NFCC protection and business safety scrutiny committee chair, said: "NFCC is concerned that MMC buildings are being designed, approved and built despite a lack of understanding about their performance. Given the current regulatory system has already been described and accepted by government as 'not fit for purpose' even for traditional construction techniques, this adds additional uncertainty in the built environment."
Mark Hardingham, chair of the NFCC, added: "It is vitally important to make sure that products and technologies are safe for use, including their likely performance in a fire, before they are used in the built environment. Not only is this important for safety but it also helps to protect leaseholders from unnecessary costs that can arise when buildings need remediation, or interim measures, including things like waking watches."
The post
Fire chiefs sound MMC safety warning
appeared first on
Construction Management
.