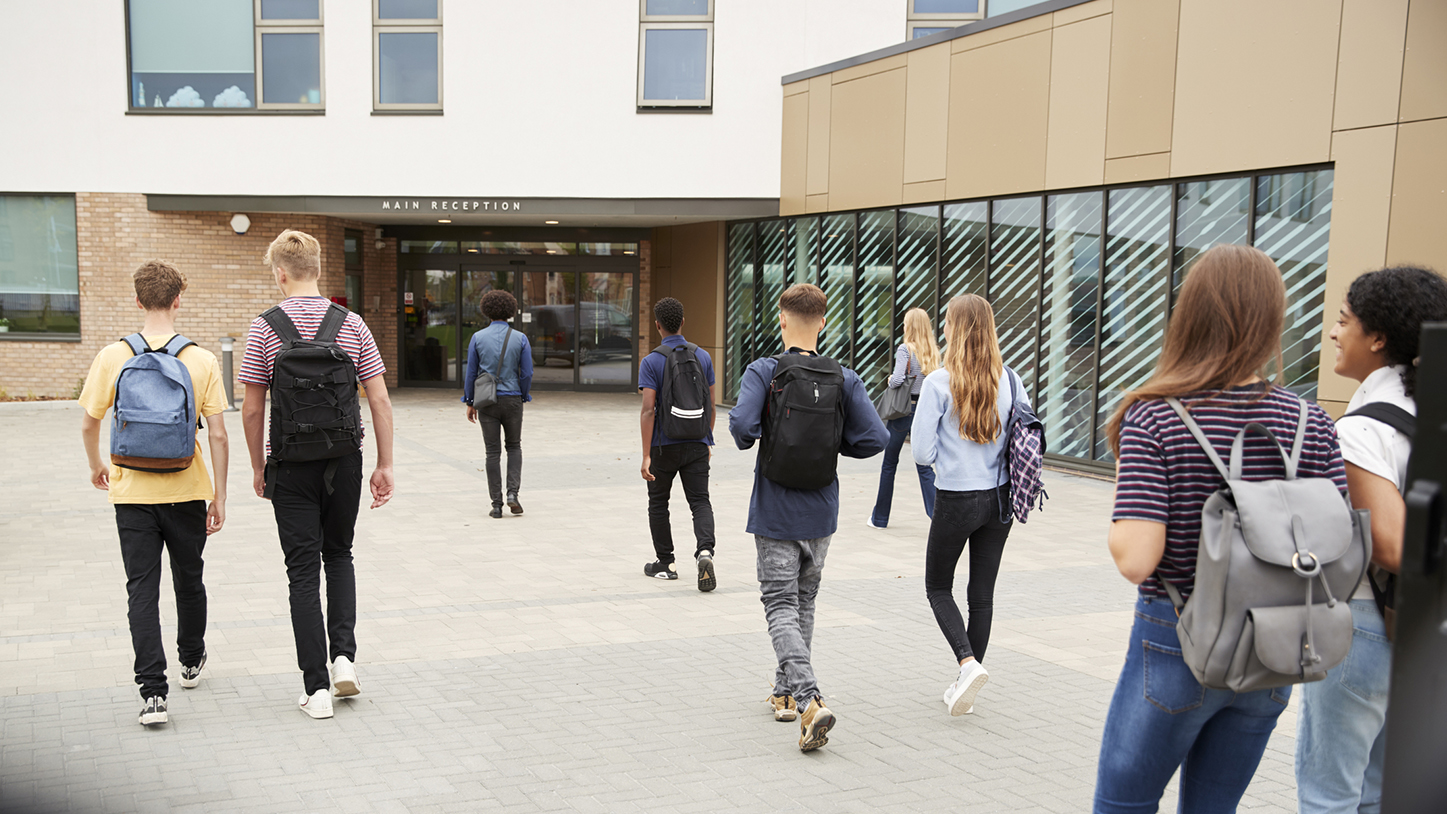 The government is being called upon by education unions to take urgent action on dilapidated school buildings, some of which are on the verge of collapse.
Capital spending on school buildings in real terms declined by 50% between 2009/10 and 2021/22. This is according to research by the House of Commons Library.
The Department for Education (DfE) admitted in its own annual report last year that some schools are at risk of collapse. However, it has not identified which buildings these are.
The most at-risk category identified in the report are schools built between 1945 to 1970 which used 'system build' light frame techniques. Schools built during this period are also more likely to contain asbestos.
The DfE annual report said: "There is a risk of collapse of one or more blocks in some schools which are at or approaching the end of their designed life expectancy and structural integrity is impaired."
The risk level was ramped up from "critical – likely" to "critical – very likely" in July 2021.
Visual inspections miss structural problems
Seven education unions – Community, GMB, NAHT, NASUWT, NEU, Unison and Unite – have written to the education minister urging that the government carry out a detailed school building survey to get an accurate picture of conditions.
Community's national officer, Helen Osgood, said the current assessment of school buildings, which was based on only a visual inspection, could mean "underlying structural problems go unnoticed".
Paul Whiteman, general secretary at school leaders' union NAHT, described the situation as a "disaster waiting to happen, which in the worst-case scenario could end up costing lives".
Unite acting national officer Clare Keogh added: "Children and school staff should not have to spend their days in buildings that are so dilapidated that some are at risk of collapsing."
Materials should no longer be in use
The unions' letter said many school buildings contain materials that were never intended to still be in use, such as reinforced autoclaved aerated concrete (RAAC). The letter said this has low compressive strength compared to traditional concrete and was very susceptible to water damage.
The unions want to know what immediate interim steps the government will take to protect staff and pupils. They have asked what additional funding will be provided to fix school buildings and remove asbestos.
They also pointed to the Asbestos Management Assurance Process (AMAP) which showed a significant number of schools were already not compliant with asbestos regulations.
Unions also urged action to make school buildings energy efficient and future-proofed against climate change. A TUC report published last summer identified an urgent need to retrofit schools to make them climate resilient.
Kevin Courtney, joint general secretary of the National Education Union, said: "It is disgraceful that over the last decade of austerity our school buildings have been allowed to deteriorate to the extent that some are at risk of collapse, and the government does not even know which buildings fall into this category.
"In one of the most advanced economies in the world it is shocking the many children, young people and school staff work and learn in an environment that is dangerously unsafe."
Dan Shears, GMB national health, safety and environment director, said: "These are truly appalling revelations. It's no great surprise that schools are in poor condition – we have had a lost decade of underinvestment – but to discover that schools are in danger of literally falling down is absolutely scandalous."
He added: "The money was found quickly enough during the early pandemic, and if collapsing schools aren't an emergency, then what is?"