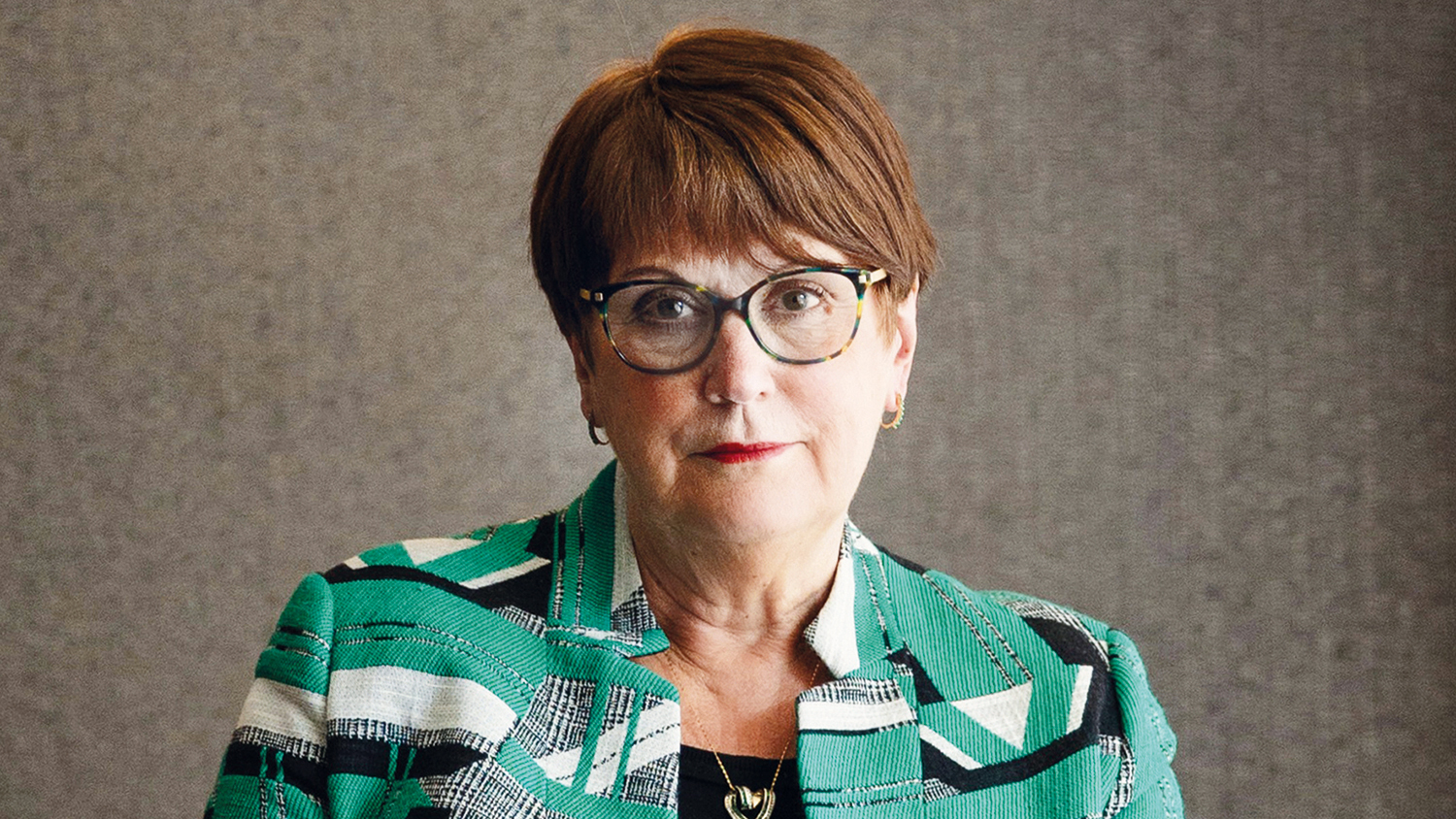 As chair of the international working group that created the framework, Dame Judith Hackitt speaks exclusively to Will Mann about how it will plug gaps in the current regulatory system.
Dame Judith Hackitt has unveiled a new global framework for regulating construction products and expects the UK government to follow its recommendations.
"The framework has been three years in the making and brings together expert views on construction products from all round the world," she told CM. "It provides a means for any country to assess its products regulatory system and identify where it is weak and could be improved. It's a really important tool."
Hackitt chaired the International Building Quality Centre working group which has created the Building Products Performance Good Practice Regulatory Framework. It was set up after high-profile building safety incidents which brought into question the reliability of product information. The framework aims to give confidence in product performance among regulators, practitioners, industry and consumers.
"Building products performance is a complex subject involving supply chains that stretch around the world and where different jurisdictions already employ different approaches to regulation, compliance and conformance testing," Hackitt explained.
"There is no 'one size fits all' approach and no country is starting from a position of zero regulation, so the framework needs to be applied in context. We know we have a problem with this in the UK. So now we should look at the framework and identify where the gaps are and what is appropriate for our regulatory system."
"We know we have a problem in the UK. So we should look at the framework and identify where the gaps are in our product regulatory system."
Dame Judith Hackitt
"Buildings comprise potentially thousands of components, making up products and systems that are in many cases complex and inter-dependent," she said. "These products therefore have a huge bearing on the performance and safety of a building.
"In this country, we've learnt the hard lesson of testing the individual elements of cladding systems which do not give you any clue as to how the whole system will perform in practice."
Hackitt also worries about the rapid pace of technological change and associated product standards.
"With modern methods of construction (MMC), for example, we don't want regulation to be so restrictive as to stifle innovation. But the innovators must have a means of testing and demonstrating suitability. So new quality assurance standards will be needed for things like MMC.
"But the authors of new standards need to speed things up – it can take several years to develop a standard – we can't have that with the pace of innovation currently. If you're too slow to create a standard, we shouldn't be surprised when the market jumps ahead of what's been approved."
The product quality assurance regime also comes in for criticism.
"There are too many routes to product quality assurances – currently there at least six, and we need to get down to just two or three," Hackitt said. "And some of those assurances are not as robust as they could be; there is too much wriggle room."
'Good practice clearly defined'
Paul Nash, former chair of CIOB's quality commission and a member of the ISSG, said: "This is a complex subject, and the working group is to be congratulated for producing a framework that is comprehensive and that manages to articulate the 'elements' that define good practice so clearly.
"It is particularly relevant given that the report of the 'Independent Review of the Construction Product Testing Regime' commissioned by the government is expected to be published shortly, and will focus attention on the need for change in the way that products are tested and certified."
Implementation of the new framework in the UK should be a "joint solution", Hackitt believes.
"This is not all about the government, it is also about the industry, the product testing houses and the accreditation regimes getting together and saying, 'how can we do this better?'" she said.
"And enforcement is also part of this. I think we've set up the right structure with the Construction Products Regulator. We need to see this framework overlaid on the current system and see what their role will be. I'm talking to them about that."
The long-awaited Independent Review of the Construction Product Testing Regime, the government-commissioned report led by former chief construction adviser Paul Morrell, is due shortly. Hackitt said she has spoken to him about "his analysis" and "I'm confident there is a high level of consistency with our framework and Paul's report".
"I think it's important the government heeds his report," she added. "Unless we sort out the products' problem, we're leaving the back door open for other problems. We know there are weaknesses in the system."
Building Products Performance Good Practice Regulatory Framework
The IBQC's framework comprises 31 inter-related elements in nine parts:
Governance
Evidence of suitability
Batch testing, sample testing and re-testing
Product identification and documentation
Supply chain responsibility
Product traceability
Roles and responsibilities of building practitioners
Compliance
Education
Hackitt said: "It is important to note that the 31 elements of the framework do not mean that everyone should implement them all! The framework should be used to examine what is already in place in any given jurisdiction and to identify where there may be gaps."