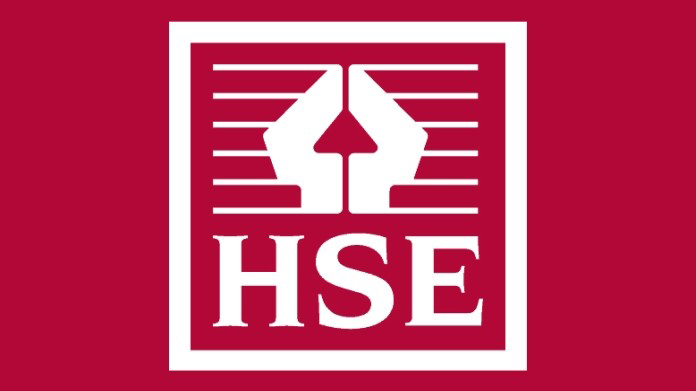 A selection of the most severe fines meted out by courts to construction companies for health and safety failings in September and October.
Crane operator electrocuted
Bridgend firm ASL Access Scaffold Limited was fined after its employee Martin Tilby was fatally electrocuted on 17 May 2016 when the crane he was using to unload materials struck an overhead powerline.The HSE found no risk assessment had been carried out, and no control measures were put in place to prevent contact with the overhead powerlines. Cardiff Crown Court fined ASL £160,000 and ordered it to pay costs of £45,000.
Employees exposed to asbestos
MS Properties (Northern) of Bradford was fined after the company's directors, and the casual labourers they employed, spent three-to-four weeks removing false ceiling tiles that contained asbestos for a shop conversion project. They used claw hammers to knock down over 1,000 sq m of asbestos insulation board tiles before shovelling the debris into over 60 one-tonne bags.
Beverley Magistrates' Court fined MS Properties (Northern) £16,000 and ordered it to pay £3,011.87 in costs and a victim surcharge of £190.
Worker paralysed in fall at Watford Football Stadium
On 11 June 2016, Ashley Grealish fell 11m down a stairwell and into a basement after a concrete floor and associated falsework collapsed. He sustained multiple injuries including spinal damage, which caused permanent paralysis from the waist down. Other workers fell too but were able to cling to the structure and avoided serious injuries. An HSE investigation found that the company's temporary works management system was lacking.
The contractor should have had a suitable design for the temporary works, taking proper account of the vertical load and the need for horizontal stability, and there should have been a robust checking system in place. Peterborough Magistrates Court fined the contractor, ECS Groundworks of St Albans, £40,000 and ordered it to pay costs of £14,505.
Worker suffers multiple fractures
Scunthorpe contractor Britcon (UK) was constructing a surge pit at the McCain's Foods (GB) site at Havers Hill in Scarborough, a process which involved removing sheet piles from the ground.
On 21 March 2018, Stephen Gouldthorpe was assisting with cleaning sheet piles as they were pulled out of the ground by a Doosan DX 225 LC3, 360-degree excavator with an EMV 300 pile attachment fitted to it. A safety chain slipped causing a 190kg-pile to fall and strike him. He suffered a fractured left tibia and fibula and ankle, a fractured right clavicle, seven fractured ribs, pulmonary contusion and fractured vertebrae.
An HSE inspection found there was insufficient supervision and communication during the lifting operations with no exclusion zone in place. Britcon was fined £570,000 and ordered to pay £40,054.68 in costs by Leeds Magistrates' Court.
Employee falls from scaffold
TA Knox Shopfitters of Stockport was fined after an employee fell from a scaffold tower while working in the Trafford Centre in Manchester. The tower moved, throwing the worker off balance. He fell against the safety rail which gave way and he fell 5m to the ground, suffering 10 fractured ribs, a fractured shoulder and a collapsed lung.
The HSE investigation found that the safety rail had not been fixed in place correctly and that the tower had been erected by someone who did not have the appropriate skills, knowledge and training. Manchester Magistrates' Court fined the company £18,000 and ordered it to pay costs of £4,623.
Three bricklayers fall from height
Three bricklayers fell around 2.5m onto a concrete floor after a temporary stairwell cover gave way. Their injuries included a broken back, broken sternum and swollen knee. The cover had not been correctly fitted.
An HSE investigation found that St Modwen Homes of Birmingham did not have a robust system in place to ensure that the cover was identified as a temporary working platform and then to manage its safe installation, inspection, maintenance and use. North Somerset Magistrates' Court fined St Modwen Homes £200,000 and ordered it to pay costs of £13,332.
Contractor fined after Covid-19 spot check
When an HSE inspector visited a site in Manchester in July 2020 to carry out a Covid-19 spot check, they found a host of safety issues including working at height, welfare, Covid-19, site security and electricity. The principal contractor Umar Akram Khatab of Bradford was served with a Prohibition Notice and two Improvement Notices.
Just over a month later a follow-up visit revealed that little or no improvements had been made and a further Prohibition Notice relating to an unsupported excavation was served. Manchester Magistrates' Court sentenced Umar Akram Khatab to a 12-month community order and ordered him to pay £3,000 towards costs and a victim surcharge of £95.