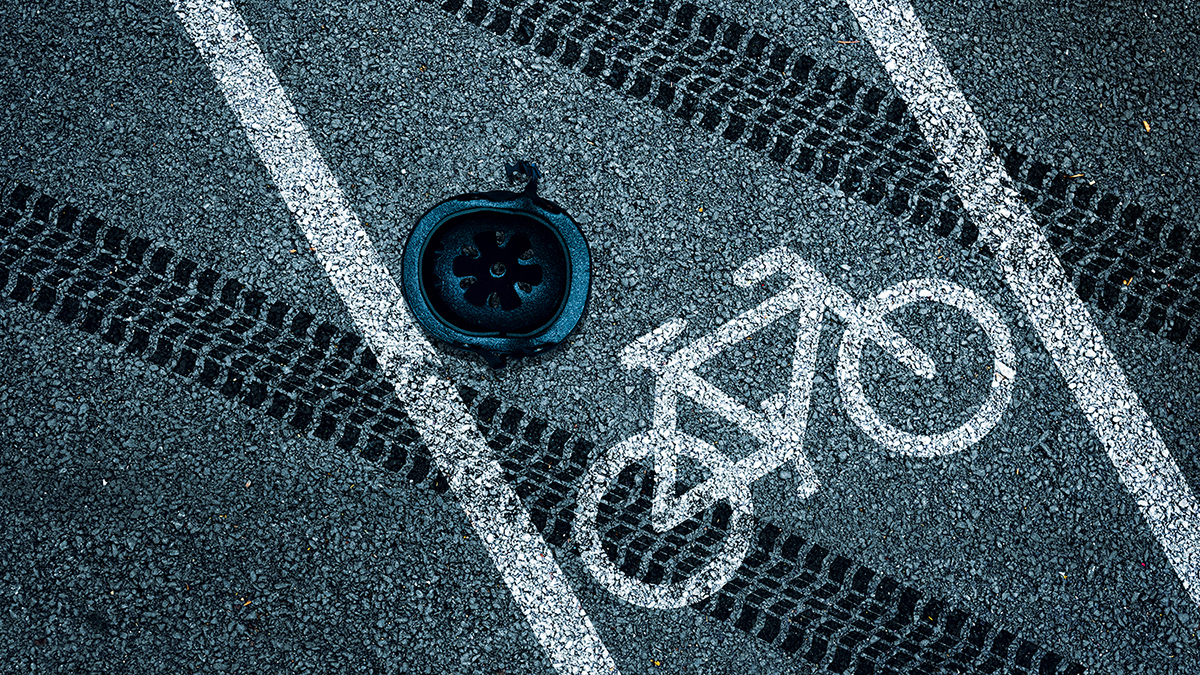 Contractor FM Conway's work in successfully reducing road accidents earned it the top safety accolade – sponsored by APS – in the 2022 Construction Excellence Awards. Andrew Pring finds out more.
Over 100 cyclists die each year on Britain's roads – it was 111 in 2021 – and during the same year 4,353 were seriously injured. 1,353 of those incidents involved cyclists in a collision with an HGV.
The construction industry is acutely conscious that many of those collisions involved one of their fleet vehicles. Great efforts are being made by contractors to reduce these sobering numbers, and among those leading the way has been FM Conway, the Kent-based family-owned firm that specialises in highways and
other infrastructure work.
FM Conway operates a large, diverse fleet across the UK, with over 300 HGVs. Its vehicles traverse more than 22 million miles each year, much of that across crowded inner-city areas.
For the past 10 years, FM Conway has been looking for innovative ways to embrace technologies that, in the words of Dave Conway, the company's integrated management system and road safety manager, "can eliminate, substitute or engineer out the high-risk activities that cause life-changing harm". Harm not only caused to an injured party but also the psychological harm any driver involved in a major accident can experience.
Over that decade, Dave has seen a 55% reduction in the company's road traffic accidents and is on course to meet FM Conway's goal of causing no life-changing harm to any road user from 2030 onwards.
The firm has been garlanded with safety awards for its pioneering use of sensor and viewing technologies across its fleet, with the latest accolade bestowed by the Constructing Excellence Awards Programme, which made FM Conway's occupational road risk initiative the winner of the 2022 Health, Safety & Wellbeing Award, which was sponsored by APS.
Dave Conway is in some ways an unlikely champion of road safety.
A management systems expert, he is sceptical about many aspects of health and safety, believing that trying to modify human behaviour through training courses is "a waste of time – people will always react in animalistic ways, and take risks and make mistakes".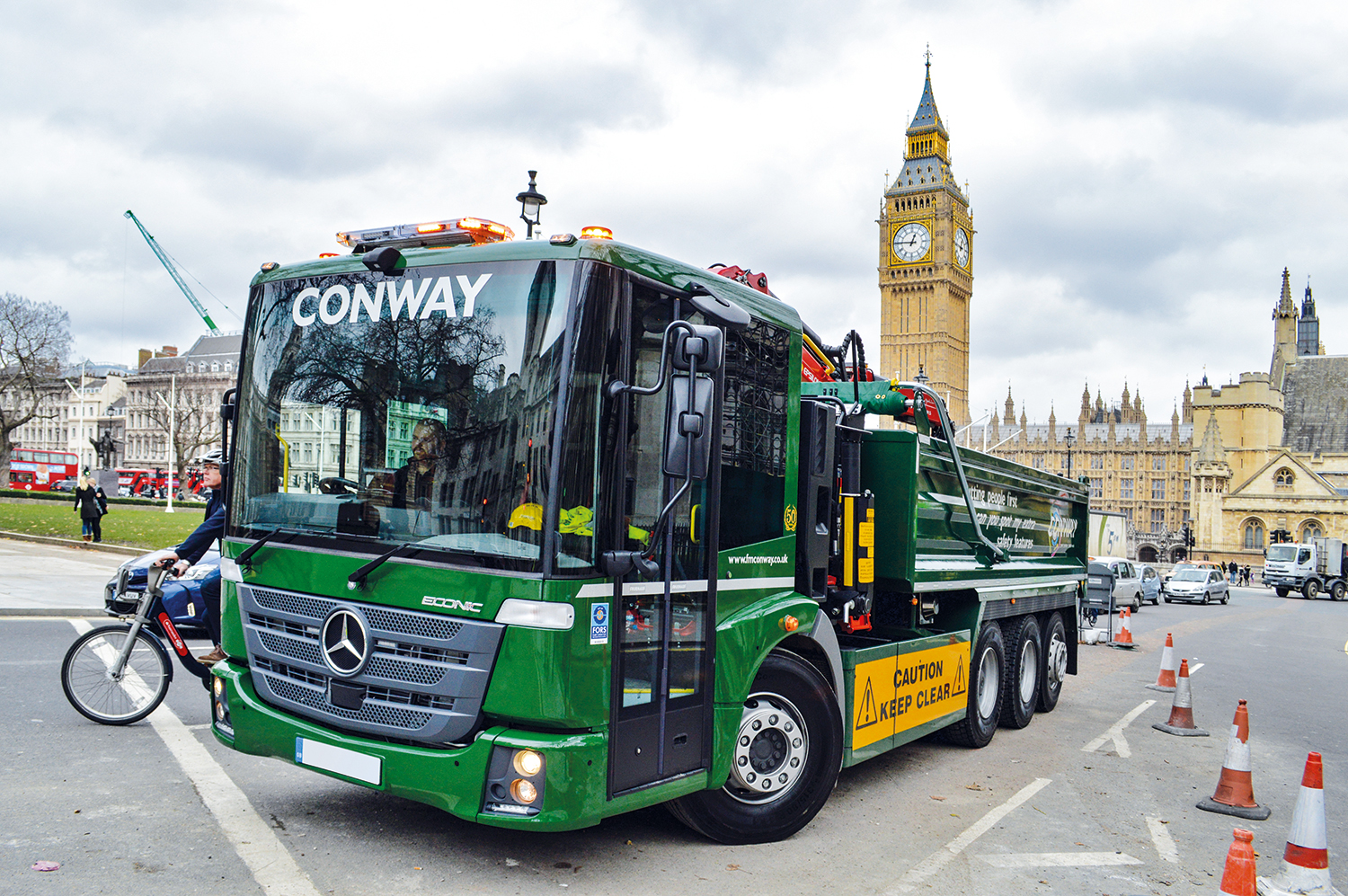 But when in 2013 Sir Peter Hendy, the commissioner of Transport for London, wrote to all leaders of major construction companies in relation to cyclist deaths on London roads, demanding an improvement in road safety, his role changed dramatically.
Says Dave: "Michael Conway, the business owner, asked me what we could do about it, and I said I'll write a management system to do x, y, z, which will improve the safety record of our fleet."
First in UK with certification
Within a year, Dave had created a formal management system for road safety that met international standards set out in ISO 39001.
The standard, which was created in 2012, specifies requirements for a road traffic safety management system to enable an organisation that interacts with the road traffic system to reduce death and serious injuries related to road traffic crashes which it can influence.
FM Conway was the first company in the UK to be certified, only the third in Europe and the 17th in the world.
Now, the system he created is a key element of what the company calls 'The Big Ten in 10', which identified the 10 everyday working risks most likely to kill or injure someone and applies various technologies and new training processes to reduce those risks.
Says Dave: "For occupational road risk, all the big improvements in safety over the decades have been due to technology: for example, air bags, seat belts, shatterproof glass and crash rails on roads and so forth.
"So using technology to tackle risk at the source, as well as improving driver behaviour via the training process for our people, had to be the way forward."
The technologies FM Conway introduced included cameras covering lorries' blind spots linked to an in‑cab video display; motion sensors covering the vehicles' sides at low speeds; automated braking systems; and virtual reality training which recreates the experience of riding a bicycle on urban roads to enable lorry drivers to empathise with cyclists.   
"We installed telematics for our vehicles nearly a decade ago to track a vehicle's speed, location etc, and we have now also installed viewmatics, which allows us to know what's going on in the driver's cab. So if a driver picks up the phone while working for us, the artificial intelligence will identify that, notify his supervisor and enable an intervention before it causes an accident.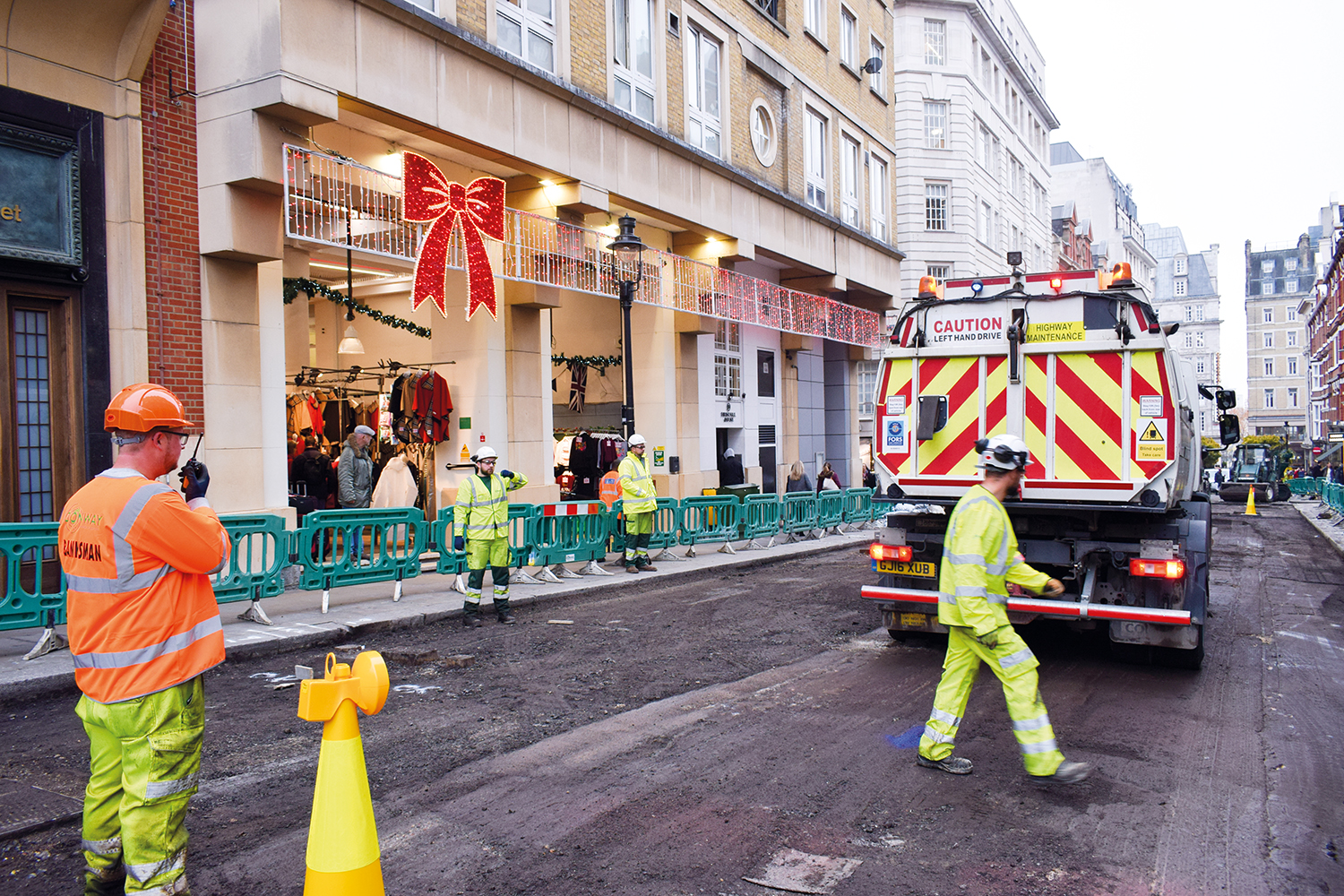 "We also use it to assess a driver's training style," he explains. "Some people say to us, 'I don't want to be watched all day' – and we say, 'How would you like to watch someone be killed?' We believe it's brought about a 45% reduction in the risk of fatal or life-changing harm."
The telematics and viewmatics systems costs £60 to install per vehicle, and £32 per month per vehicle to have the data. On Conway's fleet of about 1,000 vehicles, that means they're paying around £330,000 each year.
"We've had side sensors fitted on our lorries for about eight years. They detect anything within 2.5m of the vehicle. We used bleepers previously but they were detecting objects some distance away and constantly going off, so drivers turned the volume down so they couldn't hear them.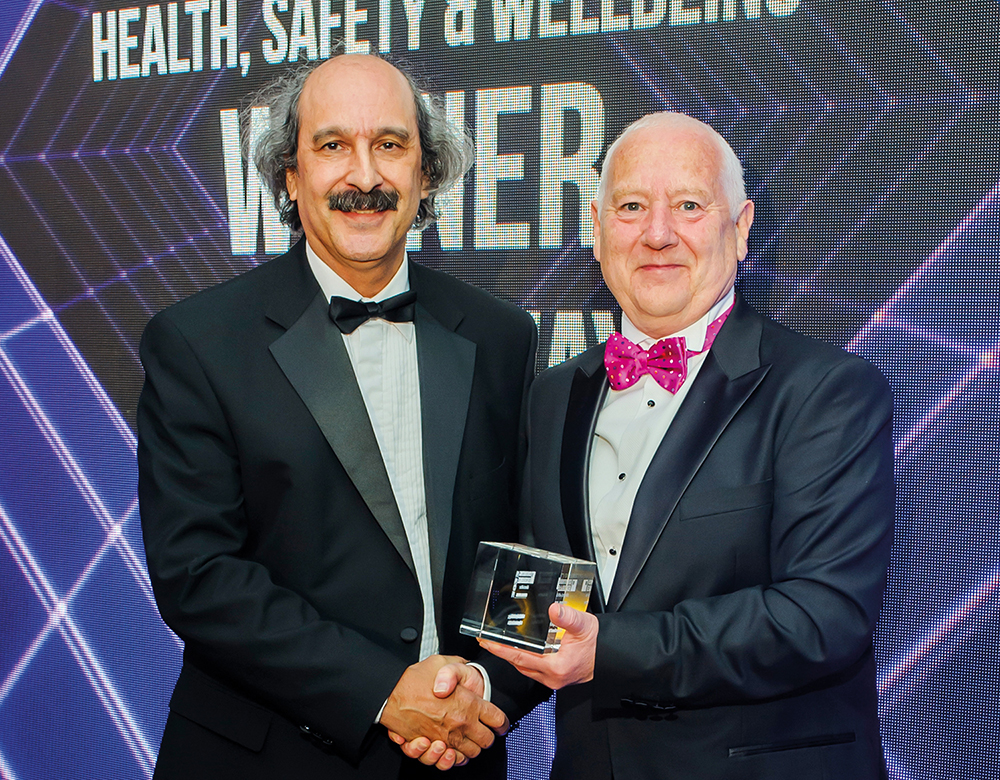 "Now, using AI, six sensors track the motion of objects at a greater distance and assess what it is. Because the system is intelligent, the drivers know it must be a real issue when the alert sounds and a light starts flashing so they stop."
Reduced risk of fatalities
FM Conway was the first contractor to have the system installed. Says Dave: "We worked very closely with the manufacturer, Brigade Electronics in Dartford, and they put their computers in our cabs to trial and test it. We have this on all 300 or so of our bigger lorries. We estimate it's reduced the risk of fatalities by 84%."
This doesn't come cheap either – it costs about £120,000 for all their lorries each year.
The automated braking systems used by FM Conway employ human recognition cameras that automatically stop vehicles and plant when a nearby object is detected. Using the auto-stop radar on its fleet of sweepers has led to a 90% reduction in pedestrian interactions.
Virtual training courses are the other innovation introduced by FM Conway.
"In the past, we've sent our drivers on virtual training courses but they didn't really work for us. One was an eight-hour course – two hours in the classroom followed by six hours riding around on a bike.
"It's meant to make you a safer driver. But a year later when we asked our drivers who'd done the course, what they remembered, they couldn't remember a thing. So we were paying a lot of money for our drivers to become good cyclists!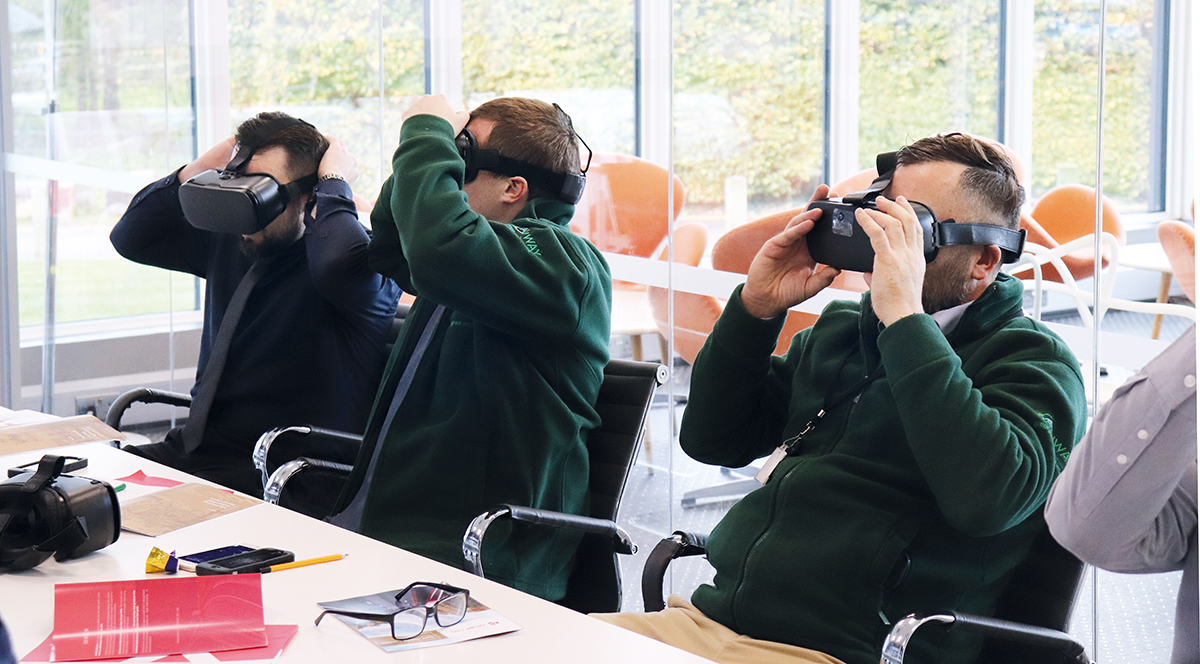 "Now, we have a virtual reality course, where they cycle round real locations virtually, and we discuss the issues with them while the film is being shown. It provides a safer and more efficient system, compared to an actual cycle ride – and it's a better use of our drivers' time." 
Sharing strategies and technology
FM Conway's dedication to road safety also helps it attract drivers. "Our approach makes a big difference for professional drivers – they want to work for us," says Dave.
It has shared its strategy with competitors and industry bodies, as well as sharing the new technologies it has adopted to raise health and safety standards for all. By investing over £500,000 annually on risk-reducing technology, FM Conway has certainly put its money where its mouth is.
"It's totally worth it to prevent someone being killed," says Dave. "Road safety culture is something we care about more about than anything else in the world. We're a private family firm – and if takes us £1m not to kill anyone, we'll spend £1m."