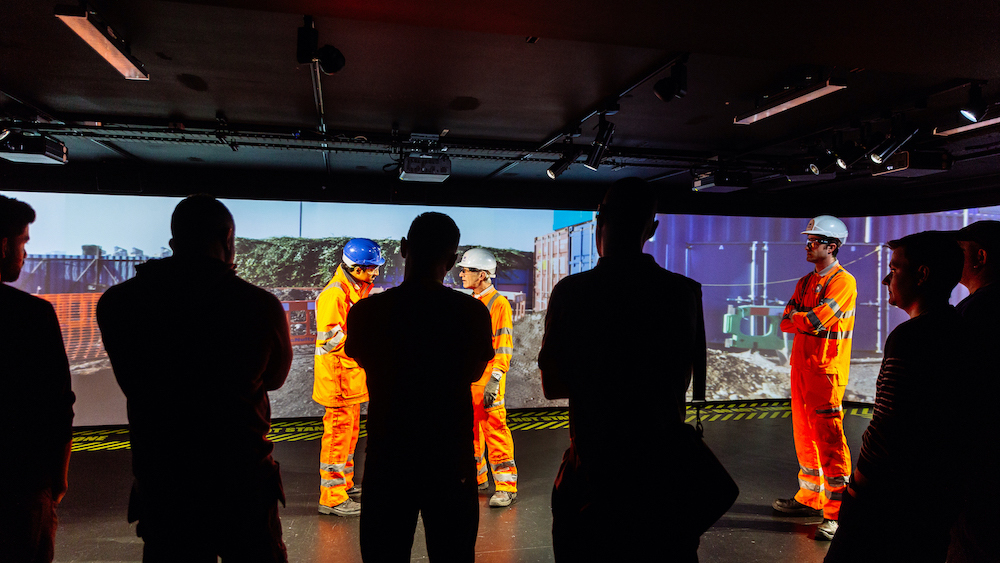 In a collaboration led by the Tideway super sewer project, immersive theatre-based health and safety training has raised standards and expectations.
Working with Active Training Team, Tideway has created four interactive safety inductions under the branding Epic – 'employer's project induction centre'.
The training covers different aspects of health and safety, including preliminary works and other challenges including those facing HGV drivers.
Its latest and final piece takes participants through a situation where decisions based on conflicting priorities, management demands, and poor communication lead to safety being catastrophically compromised.
The immersive experiences, led by actors, is then followed by workshopping and discussions. More than 21,000 people have taken part to date.
Unacceptable safety standards
Tideway started to explore new ways of improving health and safety at its inception. Chief technical officer Roger Bailey said: "Even if we achieved what was then a good standard of health and safety, we could expect 200 life-changing injuries, 150 serious injuries and at least two deaths. This wasn't acceptable."
In terms of the accident frequency rate (AFR), Tideway's director of health, safety and wellbeing, Steve Hails, said: "Epic is only one step on our journey towards transformational health, safety and wellbeing at Tideway, but it is a crucial step.
"Whilst we could never say that our performance is related to one, single element of our HSW programme, we noted during the pandemic whilst Epic was impacted by national restrictions and unable to operate, an increase in our AFR. Similarly, as restrictions were lifted and Epic re-opened, we returned to our previous lower levels of AFR."
Loughborough University said the Epic programme took a "transformational" approach that the construction industry, and other sectors, could learn from.
Feedback from 530 Epic participants over a three-month period, was overwhelmingly positive. It found people took away three key lessons including: responsibility for safety; communication skills; and the importance of safety.
Participants in this video described the experience of taking part as "enjoyable", "engaging", "exceeding expectations", "hitting home", "makes you think", with one saying "accidents don't happen, accidents are caused".
The post How Tideway is raising the bar for safety training appeared first on Construction Management.