The Health & Safety Executive (HSE) has delivered a blunt message to the construction industry after the Building Safety Act became law.
The organisation, through the Building Safety Regulator, will oversee the safety and standards of all buildings and regulate high-rise buildings.
In a statement, the HSE said: "Anyone who still holds on to the idea that building safety is something that can be left to the later stages of design and construction needs to change their thinking. Good building design starts well before the planning stages and carries on right through so that buildings are safe to build and safe to live in and use.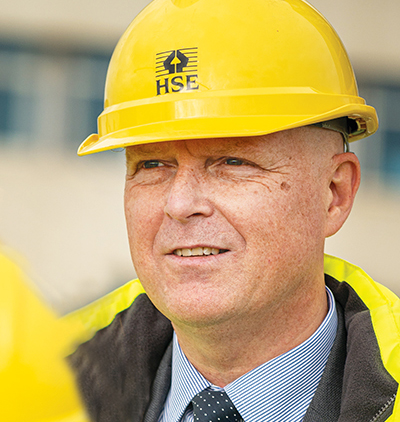 "I call on everyone involved in the design, construction and management of buildings to step up, get ready for the changes and work together to drive the necessary culture change."
Peter Baker, chief inspector of buildings
"Those who manage high-rise buildings need to start understanding what a safety case is and examine whether the safety measures in place need strengthening to properly protect residents.  
"As designers, clients and contractors, you will need to collaborate to comply with building regulations and build good practice for managing information about the building. You will need to share this with each other so you can demonstrate how a building will remain safe when occupied."
The HSE said it was working with residents to ensure they had a voice in the new building safety regime and called on the construction industry to "play their part in making buildings safer".
Peter Baker, chief inspector of buildings, said: "The Building Safety Act introduces tough new measures for the safety and quality of buildings which will be enforced by the new independent regulator being established in the HSE.
"I call on everyone involved in the design, construction and management of buildings in England to now step up, get ready for the changes and work together to drive the necessary culture change to protect people and deliver safe and good quality buildings."