All these prosecutions from the last quarter relate to falls from height.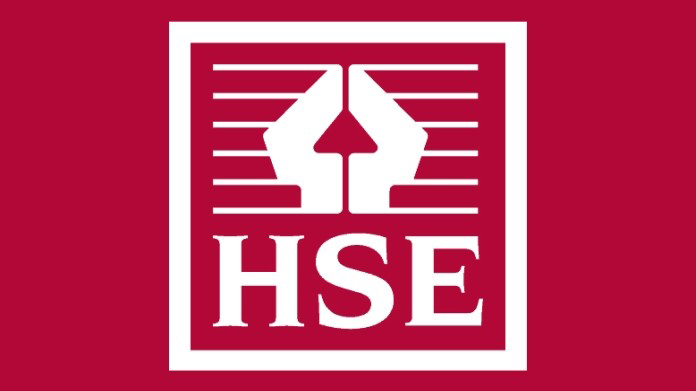 Labourer falls through gap in scaffolding
Infiniti Roofing and Construction of Scarborough was fined £22,667 and ordered to pay £7,228 in costs by York Magistrates' Court after an employee fell 3m through a gap in scaffolding while working on a building at Havers Hill, Eastfield, Scarborough.
He landed on a roof below, dislocating his wrist and breaking a bone in his hand which has required several operations. Edge protection in the area where he was working, moving insulation panels, was not in place.
Fall after makeshift platform collapses
Manchester Magistrates' Court fined H Cumberbirch & Son £36,000 and ordered to pay costs of £2,824 after a makeshift platform collapsed, causing two bricklayers to fall eight feet (2.4m) on to a concrete floor in Over Alderley, Cheshire.
The first man sustained fractured ribs, severe bruising and a large wound to his leg, while the second man sustained severe bruising to his knees. The bricklayers were building a parapet but had been given no safe means to do so. 
Life-threatening injuries from platform collapse
Civil engineering company Able UK was fined £200,000 with £20,991.24 costs by Teesside Magistrates' Court after a worker suffered life-threatening injuries after falling 15m when a platform unexpectedly collapsed.
Able UK was dismantling former North Sea oil and gas platform Brent Bravo but had not understood the condition and configuration of the structure when planning the work.
Roofing contractor Ian Davey (trading as Exe Fibreglass) was given a 12-month community order, which includes 80 hours of unpaid work, and ordered to pay costs of £3,000 by Plymouth Magistrates' Court after an unpaid casual labourer fell through a skylight.
The labourer, who wanted work experience, stepped on to a fragile skylight during the renovation of an asbestos cement roof on an industrial building in Exeter. He fell 5.5m on to the floor below, sustaining multiple fractures to his hand and wrist, which required surgical wiring to repair, and also fractures to his ribs.
Scaffolding fall causes life-changing injuries
Zendrill of Gillingham, Kent was fined £16,667 and ordered to pay costs of £6,767 and a victim surcharge of £170 by Brighton Magistrates' Court after a worker fell while dismantling scaffolding.
He fell 8m in total, first landing on the roof of the property below, before rolling down and on to the ground, sustaining two brain haemorrhages, six vertebra fractures, a fractured shoulder blade and multiple rib fractures.
Zendrill had not properly planned the work and the worker did not have the right type of harness.
Death due to fall from roof
AJM Services (Midlands) of Llanfihangel, Llanfyllin, Powys was fined £51,000 and ordered to pay costs of £5,000 by Liverpool Crown Court after a worker fell through a roof to his death.
The worker was standing on an old roof made of fragile asbestos cement sheets to snag a new roof which had been installed, when it gave way and he fell through to the ground below, sustaining fatal injuries.
The owner of the building, Pearsons Glass of Maddrell Street, Liverpool, had been fined £80,000 and ordered to pay costs of £6,656 at an earlier hearing.
Fatal fall from mobile tower
Peter Saunders Builders of Cambridge was fined £16,000 with £5,139.80 costs by Cambridge Magistrates' Court after a worker fell from a mobile platform, dying three months later.
The worker was using a crowbar to lever up a beam so that packers could be placed under it when he caught his jacket sleeve and fell over a single guard rail. The tower was not suitable for the task. Had it been configured correctly, a double guard rail could have been used.