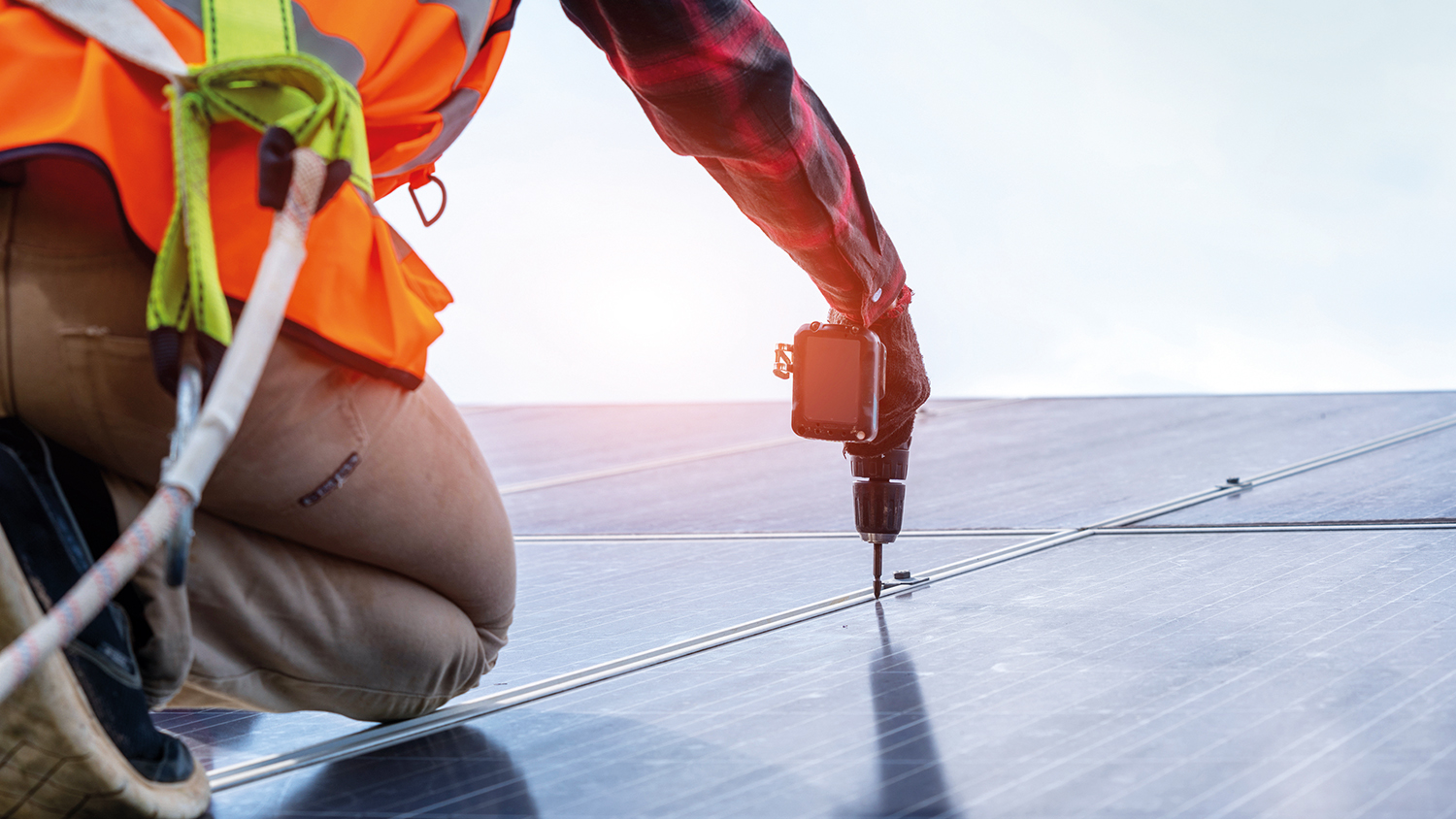 With World Environment Day on 5 June, the spotlight falls again on the need to retrofit existing buildings. But this work comes with its own health and safety concerns, as Kristina Smith explains.
With net zero carbon deadlines fast approaching, national and local governments are turning their attention to our existing building stock. According to the UK Green Building Council, the built environment is responsible for 25% of UK carbon emissions, with houses responsible for around half of that and commercial buildings for a quarter.
Modest retrofit programmes have been under way for the last decade or so, but these must now ramp up significantly if we are to reach net zero by 2050. Most of the buildings we will be using then have already been built. For those councils that have set their net zero dates at 2030, the need to retrofit is even more urgent.
We know about the government's ambitious plans to introduce heat pumps to 80% of homes by 2050, but this measure alone won't be enough. Heat pumps tend to operate most efficiently at lower temperatures; not so good in heat-leaking older properties.
Expect a surge in refurbishment and retrofit projects – along with a surge in demand for people with the skills and experience needed to plan and manage them safely. These projects can be every bit as challenging as new builds, says Russell Blythe, managing director of Refocus Safety, an APS member who has worked almost exclusively on commercial and domestic refurbishment projects.
"There are different things to think about on refurbishment projects," says Blythe. "You have to think about the structure of the building and the impacts of the works on that. And, crucially, you have to think about the implications if the building is occupied."
The government is looking to build capacity and momentum in the domestic energy efficiency retrofit sector through social housing. It has created the Social Housing Decarbonisation Fund (SHDF), promising £800m between 2022 and 2025.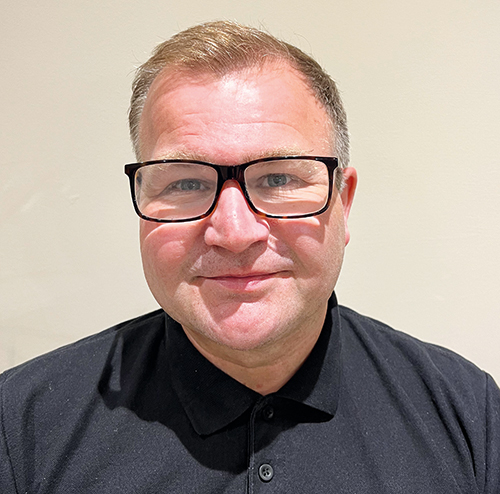 "You have a duty to appoint people with the relevant skills, knowledge and experience. If anything goes wrong the client could be prosecuted."
Russell Blythe, Refocus Safety
Privately owned homes are a much harder nut to crack, with historic attempts to stimulate action through incentives such as the Green Deal failing to get off the ground. The hope is that activity in the social housing sector will help create a pool of professional installers in whom private householders can trust.
Any projects receiving government funding must operate in accordance with PAS 2035 for domestic retrofits, and firms must be certified accordingly. Introduced in 2019, PAS 2035 sets out a number of roles including that of retrofit co-ordinator (see box, right), a role which Federation of Master Builders (FMB) chief executive Brian Berry suggested APS members could consider when he spoke at last year's APS conference.
In the commercial sector, market forces seem more likely to drive a surge in retrofit. Investors and occupiers are now demanding energy-efficient space, with a risk
that existing stock will become obsolete if not upgraded.
The government has said that all non-domestic properties must have an EPC Grade B energy efficiency rating by 2030. In a recent report, Sustainability and Value in the Regions, property consultant Jones Lang LaSalle says that 90% of the office stock in England and Wales' largest regional office markets needs retrofitting to meet that target. And it says that the upgrading of commercial stock needs to take place at a rate of 5% annually to hit 2050 carbon zero goals – which would be more than double historic refurb rates.
Perhaps one of the biggest challenges when managing health and safety risks in refurbishment or retrofit projects is the tension between the need to survey the existing structure and fabric thoroughly versus the difficulty of carrying out intrusive surveys in occupied buildings.
"Design-wise, it's important to make sure you have the relevant information about the structure itself, how it will take the loadings of the equipment," says Blythe.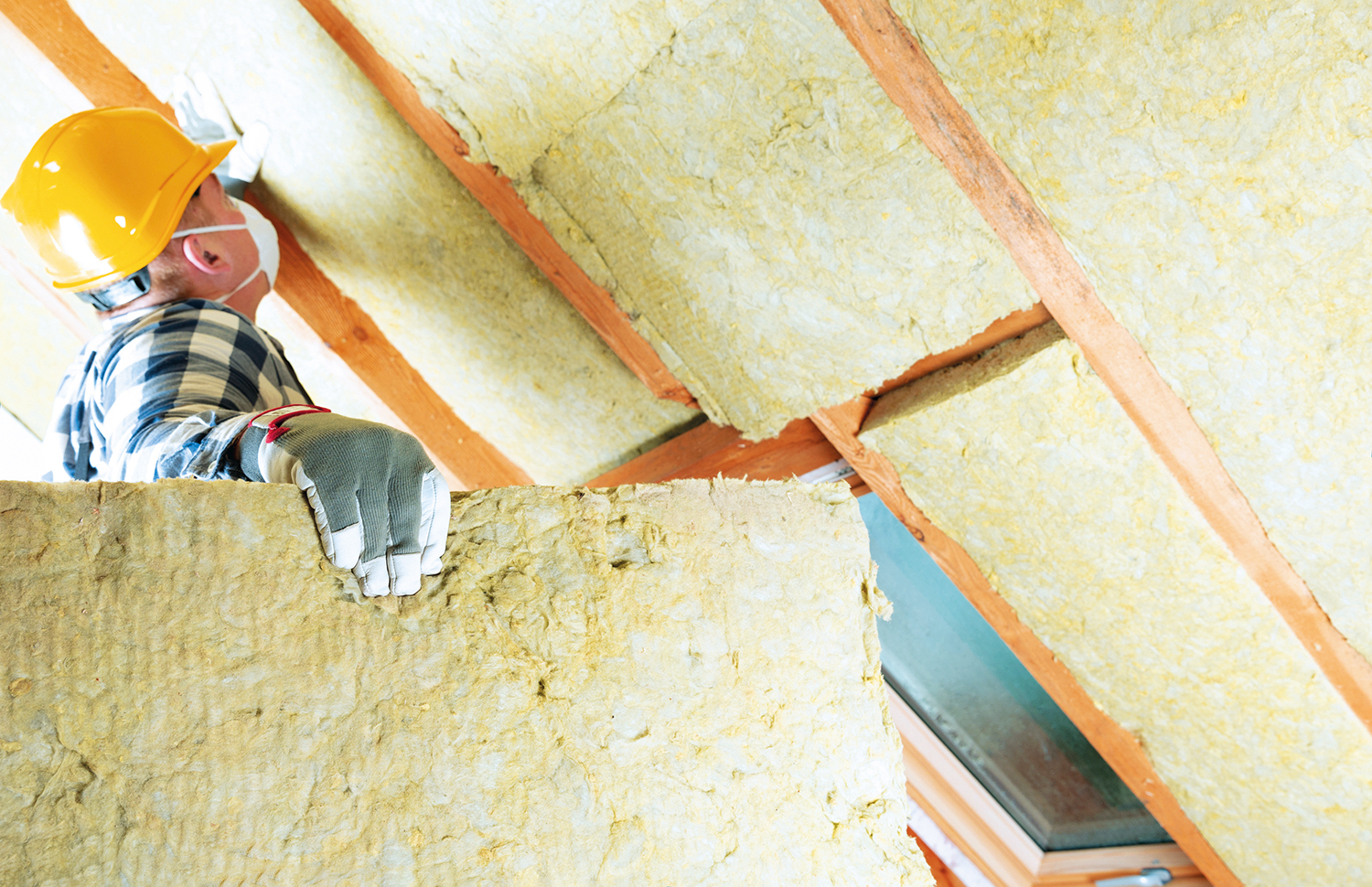 The presence of asbestos is a risk in any buildings constructed before 2000, warns Blythe. Specialist surveys and testing could be necessary but are often impossible to carry out until the project is under way if the building is in use.
Building occupants and their behaviour are an additional factor which must be considered when planning retrofit projects, says Blythe: "Communication is big in retrofit. You have to talk to the occupants about how to phase the works around them and then communicate that to the contractors so that they can create a delivery model where everything is safe."
Whatever the size of retrofit, or the contractors involved, it's vital to check competency, says Blythe. "If you are appointing a contractor or someone to do any work under the general duties of CDM, you have a duty to appoint people with the relevant skills, knowledge and experience. If anything goes wrong the client could be prosecuted."
Some early energy efficiency retrofit programmes have failed due to poorly designed and installed measures. For instance, incorrectly installed external or internal wall insulation have led to damp and mould which can exacerbate health problems such as asthma, as well as increasing heat loss through the wall.
As with safety, the issue is again ensuring the right level of competency. "Make sure they are up to date and aware of what's happening," says Blythe. "It's about appointing the right people to do the job."
The role of retrofit coordinators
To comply with PAS 2035, a domestic retrofit project needs an approved retrofit coordinator who oversees the whole project from inception to completion. It's a wide-ranging role which requires knowledge of buildings and how they work, communication with different stakeholders and good project management skills.
Carrying out a retrofit risk assessment for each dwelling or type of dwelling
Developing a retrofit project plan
Developing a medium-term (30-year) improvement plan for every dwelling
Documenting project progress, including information supplied by building owners, and those involved in the delivery of the project.
To become an accredited retrofit coordinator, one needs a Level 5 Diploma in Retrofit Coordination and Risk Management.
For commercial properties the role of retrofit lead professional, set out in PAS 2038 for non-domestic energy efficiency retrofit, is similar to that of retrofit coordinator.
PAS 2038, published last year, requires the professional to be selected according to the nature and complexity of the project.