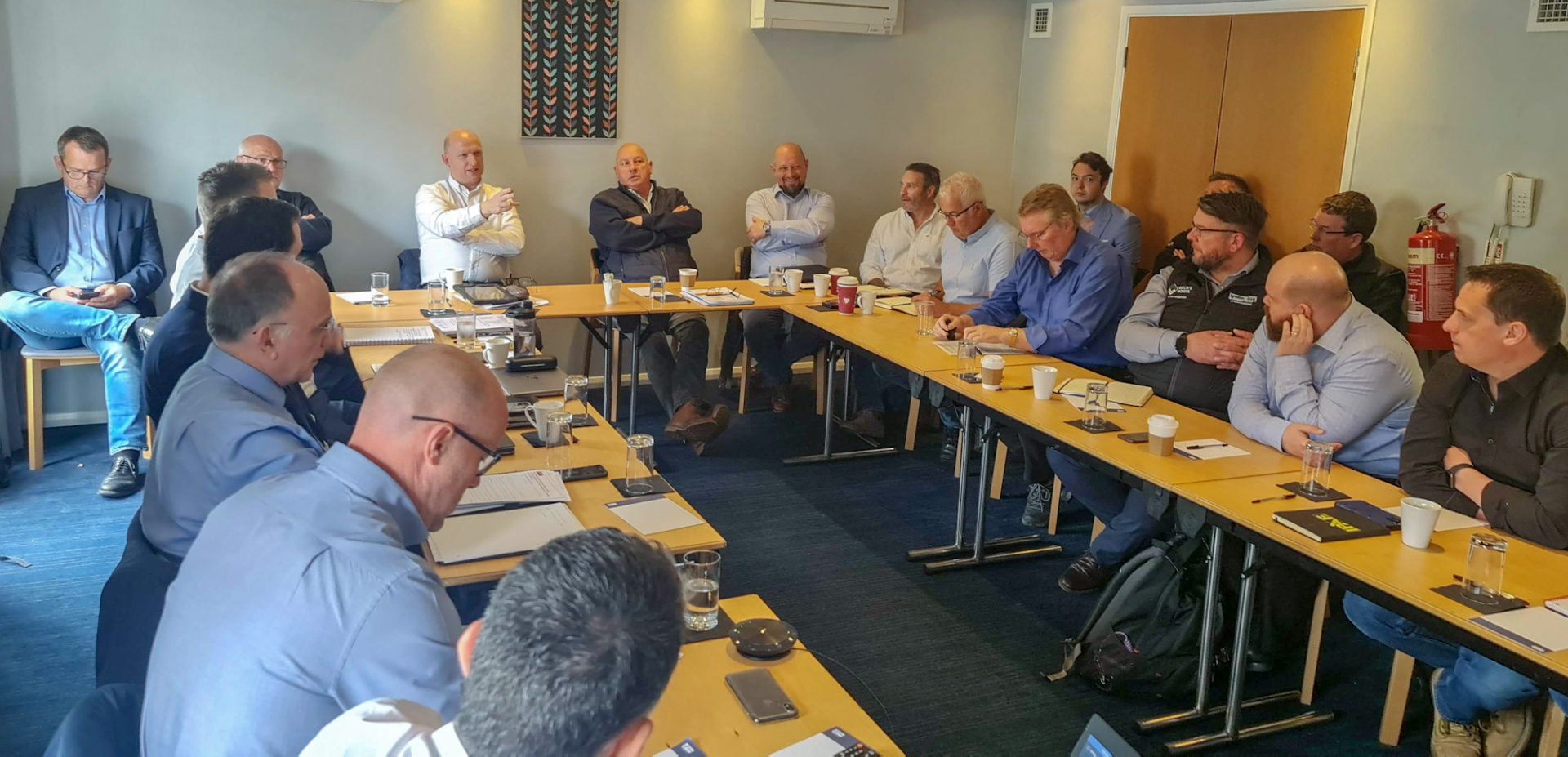 The UK's rental fleet of mast climbing work platforms (MCWPs) is almost back to full capacity after a safety warning earlier this year effectively grounded a significant proportion of it.
In May this year, the Health and Safety Executive (HSE) issued an alert warning that platforms could fall from height where mechanical faults in drive units go undetected.
The warning prompted the International Powered Access Federation (IPAF) to convene a series of cross-industry meetings in response to the issue.
'Industry safer than prior to alert'
Angel Ibañez, IPAF's representative for MCWPs and related products, who has helped to lead IPAF and the wider MCWP industry's response, said: "When the UK HSE alert was issued, it was initially a significant shock for the industry to deal with. Many construction projects were threatened with delays and uncertainty, particularly as manufacturers and rental companies in the UK, made or owned fleets disproportionately consisting of the types of equipment referred to by the safety alert.
"IPAF moved quickly to help reassure end users and the HSE that all machines deemed unsafe would be stood down, while trying to coordinate a robust response from a safety and technical perspective.
"IPAF has worked closely with members as they try to resolve all technical issues; and in the past few months we have provided a link between our members and the HSE to clarify some aspects of the safety alert, and to relay information back to the HSE about how some of our members are implementing measures to comply with the alert.
"We are pleased to say that, from a position earlier this year when a significant part of the UK MCWP fleet was effectively grounded, that the UK MCWP rental fleet is now back almost at full capacity. IPAF believes this means the industry is now even safer than it was prior to the alert being issued. This is testament to the rapid response to the alert and the collective effort of all those involved in finding solutions."
It will offer an update on the work the industry has done since May to maintain compliance with HSE guidance and to reassure contractors and end users that the equipment is a safe and effective way to conduct facade work on major construction projects.
To register for the webinar, click here.
The post MCWP rental fleet 'almost back to capacity' after safety warning appeared first on Construction Management.