Former APS president Richard Wilks has been focused on health and safety since helping with his family's demolition business as a teenager. He tells Denise Chevin how the answers to H&S issues are often found at the coalface rather than in the office.
What is your current role?
I am overall lead on the health and safety arrangements for the Bell Group. There is a team of 12 delivering the group-wide health, safety and sustainability compliance required by a £180m-turnover organisation.
The company started as a painting and decorating contractor and now has the largest portfolio of painting and decorating work in the country. And we've diversified into fire safety, refurbishment, reactive/planned maintenance, retrofit and roof and vertical cladding in both private and social housing sectors. We've been developing fast and have got 32 offices and a workforce of 2,000.
My role has developed since I joined in 2016. As part of my overall group responsibilities, I am the lead director on Bell's safety consultancy work, which specialises in CDM
and design risk management, supporting national contractors and clients through Abco Safety, a sub-company of the group. I also direct strategy on our sustainability targets, contractor approvals and claims management.
So, as you can see, there's plenty of support required from both me and our compliance team over a very wide range of activities.
How did you get into the safety industry?
It goes way back to when I was a teenager and started to get interested in our family's demolition and steel business in Yorkshire. I used to hang around and often worked there in the holidays, helping with the recycling of timber and steel.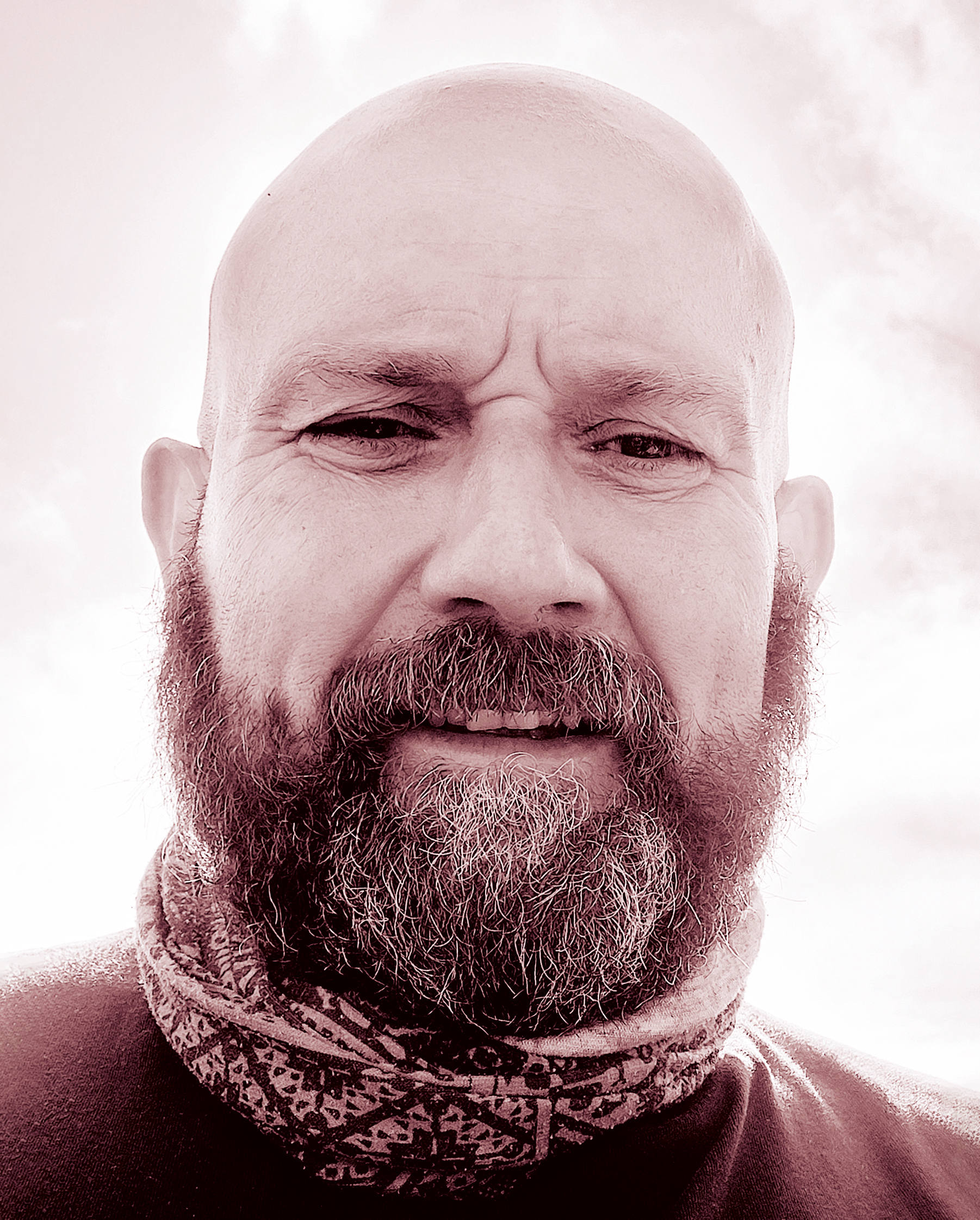 CV: Richard Wilks
Since 2021: Health, safety and sustainability director, Bell Group
2016-2021: Director of health, safety and environment, Bell Group
1997-2016: Principal, Abco Safety Management
1995-1997: Contracts manager, Jays Construction, Yorkshire
1993-1995: Design leader, Kier Group
1992: BSc Construction Management, Manchester University
1987-1993: Site manager and site engineer roles
Interests: Walking, swimming in open/ice cold water, scuba diving, karate, yoga, ancient architectural engineering and travelling
My dad tells me that when I was 16 I was so worried about people not looking after themselves that I put up signs telling them to wear helmets. Then, when I was 19, someone got killed on a job we were working on (not our workforce) and it made a very deep impression on me.
After going to Manchester University – twice, actually, as I was kicked out the first time when I started a degree in civil engineering because my maths wasn't good enough. I then studied for a construction management BSc and property finance MPhil. I travelled for a bit before finding a job with Kier in 1993.
I became very involved with the CDM regulations, which I found really interesting – that was my professional entry route into the world of safety.
Do you have a personal health and safety philosophy?
Well, I certainly believe that safety should not be a bolt-on. It should be embedded into everyone's job – fearlessly. And I believe people should be allowed to have more responsibility and work things out for themselves with high levels of psychological safety.
It shouldn't all be about H&S 'experts' running around writing risk assessments and method statements and stating the obvious. You should be upskilling managers so it is within their power to take responsibility for organising H&S planning and implementation. I believe workers are the solution and not the problem.
I feel passionately that we have to allow people to help develop the H&S culture through failure and improvement. And I think if people understand why things are needed, they generally comply. It's not all about ticking boxes! Successful safety should not be measured by the absence of bad things only. It's about emulating and celebrating the good things.
The health and safety fraternity can far too often be obsessed with using process to show things can be done perfectly safely because of their paperwork. But what they miss is that truly competent people, often right on the coalface, have to be listened to. They're the ones who can articulate what's going wrong.
One glaring example of something we get wrong is when we talk about whether somebody's got a face-fit test certificate. What we should be talking about is respiratory risk avoidance – and why people can wear masks and yet still be ruining their health when they're sanding down hardware which is carcinogenic or breathing in general site dust and silica from cutting blocks.
This is just ignoring the bigger issue: why are these nasty materials still present on sites? The HSE data speaks for itself here.
I've been on quite a journey since I joined this industry. When I started out, I was very mercenary and my sole idea was that injured people don't work well. But I realise now the industry needs to see that health and safety is very much a moral issue. Safety is personal!
I understand you're very interested in mental health issues
So much more needs to be done to help prevent mental health problems developing. It should all be about prevention – and kindness.
I've had my own experiences with mental health. Like many senior male executives, I did have a burnout. It was serious. But the guys at Bell didn't give up on me and I'm very lucky.
"I believe that safety should not be a bolt-on. It should be embedded into everyone's job."
Richard Wilks, Bell Group
The APS – how have you been involved?
I've been involved for many years, and still am. I first got involved when I served as a director of the Association for Project Safety from 2003-2007 and 2009-2014.
When I became APS president from 2014-2017 I led on the issue during the public debate around CDM 2015. I spent a lot of time working with the HSE on the development of CDM Regulations 2015, particularly the new principal designer role and our own APS CDM guide.
At the same time, I represented APS on the Construction Industry Council (CIC) H&S Committee and CEO committees with other built environment organisations.
I also assumed the interim role of APS CEO on two separate periods during 2015-2016 until APS secured a new CEO. And currently, I chair the APS Membership and Standards Committee which means I also attend the Board.
What career tips would you offer anyone just starting out?
Don't ever work just for the money – it's always the wrong thing to do. No matter how much money they're offering or paying you, if you're not happy there, it will only take you down a toxic path.
Instead, look to work with people who have a beginner's mindset – that is, want to constantly learn new things – and who like ideas, not money. Also, see health and safety as just another management issue. Be helpful – it's not a dark art.
I have climbed at altitude above 13,500ft and summitted Toubkal, the highest mountain in north Africa, with a military and civilian team. I am also a qualified scuba rescue diver and have undertaken the role of dive master on scuba training courses.