Fran Watkins-White talks to Denise Chevin about her role as head of CDM services at Bureau Veritas UK, part of an 82,000-strong global testing, inspection and certification organisation.
Talk me through your current role and what it involves?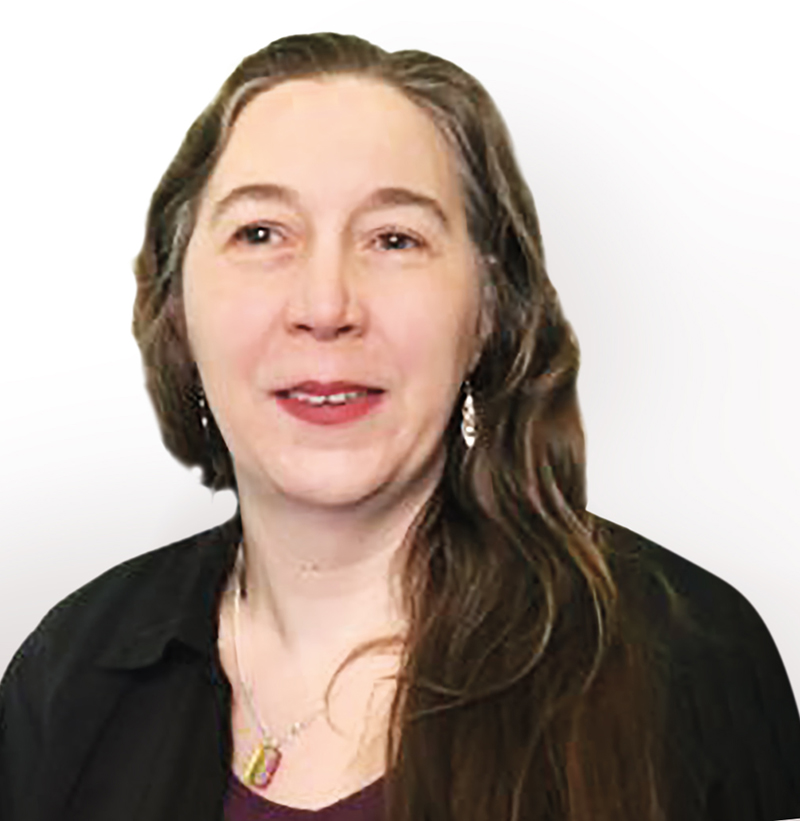 I'm head of the CDM team at Bureau Veritas UK, and I'm based in Wolverhampton. My role is focused on growing and developing the CDM services that we provide from Bureau Veritas for built environment projects we work on around the country.
Before becoming part of Bureau Veritas when it took over in 2016, I worked for HCD Management for a number of years. Since then the company has expanded the scope of what I do and given me a more managerial role, which makes greater use of my skill set. I have a business degree from the University of South Wales and I enjoy putting my knowledge and experience to good use, developing my team and working with colleagues across the business.
I love working in the built environment and being part of shaping and growing buildings and implementing safety across the whole project lifecycle. CDM can have such a great impact on how people build and use buildings.
How did you get into health and safety?
After I graduated, I did a number of jobs including administrator for the local arts centre, which was where I started to become aware of health and safety. It was in the early 1990s and health and safety legislation was becoming much more important. I got involved in implementing some of the new legislation in the workplace I was in, but also did some IOSH health and safety training through the volunteering I was doing with St John Ambulance, so I started to develop a real interest in health and safety.
After I left the arts centre, I was temping for a surveyor's and got into the built environment side because I knew about health and safety. I became involved in the old planning supervisor role and that was the start of my career in construction safety, which was something that had never occurred to me before.
I then did a postgraduate course in health and safety at Portsmouth University to give me a stronger foundation in health and safety awareness alongside my NEBOSH certificates and construction-specific knowledge. And that led me to membership of the APS.
Do you work across lots of different building types and different projects?
Yes, we've got everything from, say, a small laboratory refurbishment at a university through to multi-million-pound city centre rebuilds. Of course Bureau Veritas also does a lot of work in renewables these days and that's becoming an interesting area for me, particularly solar energy.
Are there are any schemes that have given you particular satisfaction?
Some of the historic buildings we've worked on have been very satisfying. You can be refurbishing a medieval building and making it safe from fire and improving access for maintenance while retaining the historic aspects of the building. And, at the same time, it's very pleasing from an environmental standpoint to be reshaping and repurposing a building rather than knocking it down and replacing it with a rebuild.
How are things changing since the Building Safety Act came in?
We are already advising and working closely with clients – and advising on the Building Safety Act, working alongside my colleagues from building control, fire engineering and building standards to develop our service offering. We are looking at this very closely and considering how the principal designer for the Building Safety Act interacts with the principal designer for CDM and how we shape our services to respond to that.
CV: Fran Watkins-White
August 2021 to present: Head of CDM services, Bureau Veritas
December 2020 to August 2021: Principal CDM consultant, Bureau Veritas
October 2007 to December 2020: Senior health and safety consultant, HCD Management, a Bureau Veritas Group Company
Outside interests: As well as my involvement with St John Ambulance, I travel a lot and try to see as much of the world as I can. I once spent a week canoeing on the Zambezi River, which was an adventure. It's always good for a safety consultant to be chased by a hippo once in their life! I also enjoy belly dancing and a bit of flamenco too.
We're also thinking about the competences required. They're going to become more and more important as we will all be required to demonstrate our competency. The industry has got a lot of upskilling to do in order to respond to the Building Safety Act, so we're looking at our team training plans and what they need to evidence over the next year.
For me, the big challenges are around how we work with architects. They are designing great buildings, but to do safety 'well' you have to get under the skin of design, to embed safety in that project from feasibility through to operation.
Safety should be integral within that design and from day one on a project. We shouldn't be designing buildings and then looking at how to make them safe. So, for us, it's all about how we can influence architects and designers in the project teams.
Would you see yourself being the principal designer for both CDM and Building Safety?
We're evolving our views at the moment on how we will respond to that. We have fire engineers and building control and standards' experts within the company, so we're in a strong position to respond to that across the whole company.
Do you see any policy areas in the safety arena that you feel aren't working?
Competency is an area that concerns me. I come across lots of people working in this field who can't answer basic safety questions at an interview.
As an industry, we've got to grow our knowledge and also get architects and designers to think much more about safety as an integral part of what they're designing.
We've also have to become more diverse as an industry because construction is still very male dominated. We've got to change some of the old-fashioned attitudes if we're to attract new talent to the sector. The world is evolving and we've got to move with it and work as leaders and organisations to enable people to bring their whole self to work. I think that's really important.
It's an interesting challenge to see how we can create a workplace and an industry that attracts women and a more diverse workforce. As part of that we have to consider how the APS can better reflect the wider population.
I think we all need to play a part in creating a training pathway for those that know little about the built environment to help them into CDM consultancy.
Tell me about your volunteering role
I have been involved in St John Ambulance since 1986, when I became a first-aider. I still do first aid but I've also moved into training and developed my leadership skills, I'm currently the area manager for Wolverhampton. The leadership training courses I did with St John Ambulance and skills I've learned have been really useful in my day job.
Build your knowledge base – learn as much as you can about the built environment. Develop your people skills. And be open to opportunities.