Sam Mepham, national head of health and safety services and partner at Rider Levett Bucknall, on getting to grips with her new role and rising to the challenges of the new Building Safety Act.
What is your current role?
I'm a partner at Rider Levett Bucknall (RLB) and national head of health and safety services. RLB is a global property, construction and management consultancy, and when I started with them in 2015 as a senior consultant in the North West, the firm was looking to develop and expand its delivery of health and safety services in the region. 
It was just me to start with, but there is now a team of 11 in the North West – which is soon to be 12.
I also head up a national team of over 35 located across RLB's 12 offices. Health and safety used to be incorporated within building surveying but we've become a standalone service.
I oversee a range of general health and safety areas – that may not necessarily be anything to do with construction. It could be the hairdressing salon next door that needs a risk assessment or a construction company that needs its management systems reviewing or wants to update its CDM procedures and processes.
How did you get into the safety industry?
I left school at 18 and worked as an administrative assistant at a police training academy. While there I joined and later managed the Criminal Justice Unit, where we helped assess the paperwork from police against Crown Prosecution Service standards. I started studying criminal law and found it interesting. I also got involved with general health and safety issues as a line manager.
When we were notified of closure and I was looking for another position, it coincided with helping my dad, who worked in health and safety himself, study for his NEBOSH qualifications. I enjoyed the legal elements of that too, so I applied for a number of health and safety positions and got one at a process manufacturing company.
I really enjoyed it and learned a lot practically, and that helped me get my next job as a consultant at Faithful+Gould (F+G), where I started delivering more CDM on construction projects.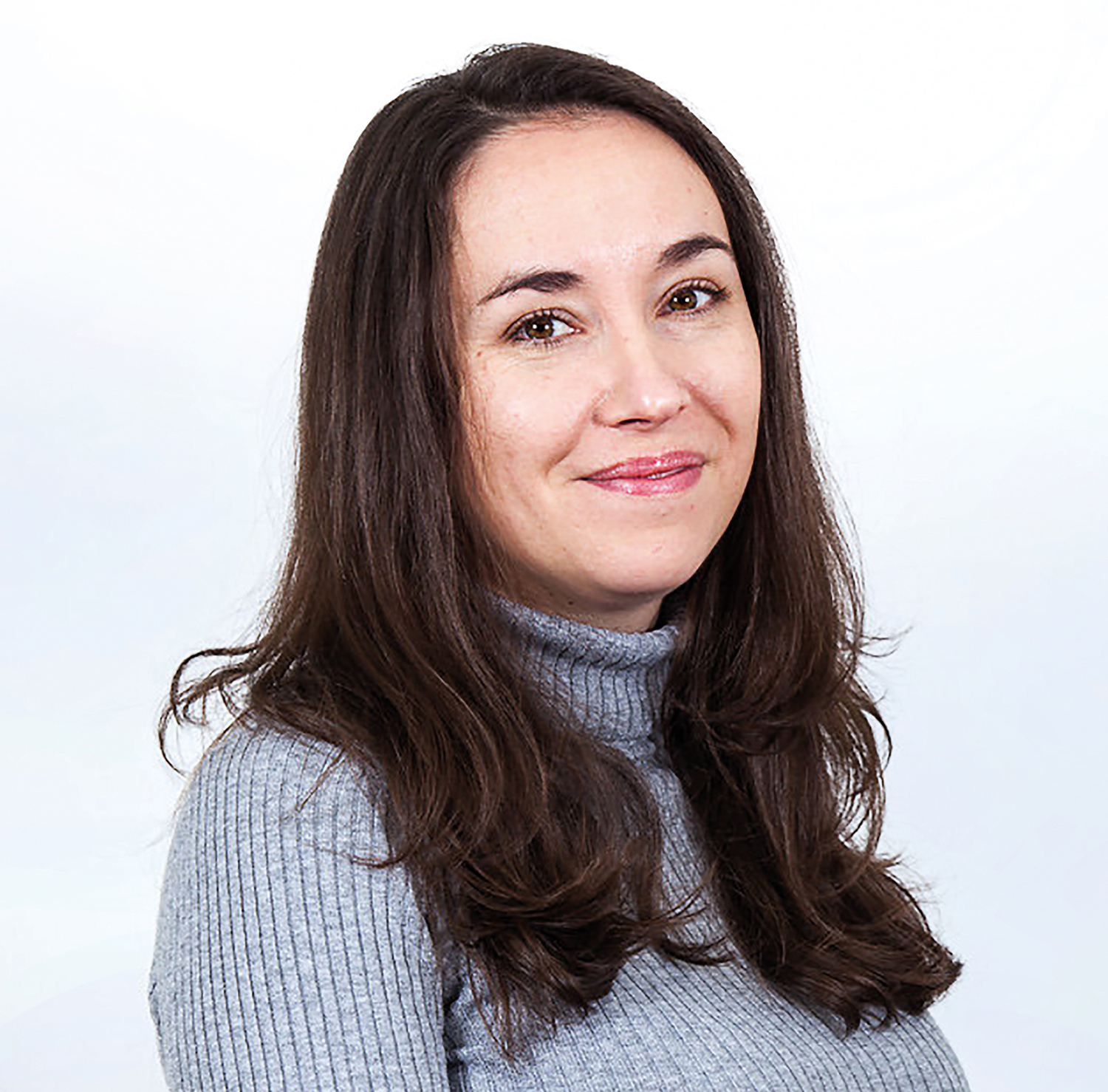 "I'm an absolute law geek. I like the way that legislation is written. I like reading it and the debates it creates and the conversations it prompts."
Sam Mepham, RLB
During my eight years at F+G, when I was on maternity leave for the first of my two children, I studied for and became chartered in IOSH and a registered (at the time) member of APS.
When the team was put on notice in 2015 I decided it was time to leave. I looked around and was about to join a firm when I came across RLB and instantly liked its approach. I joined as a senior consultant and worked my way through a number of different roles before becoming a partner and then national head of health and safety services.
What gives you a buzz out of health and safety?
I'm an absolute law geek – I like the way that legislation is written. I like reading it and the debates it creates and the conversations it prompts.
I definitely get a buzz when people see you're actually there to help them – and not just there to make things safer, but better too. When people understand your values and see where you're coming from, that feels good.
There are some days when it can feel like no one's listening to you and no one's taking your advice. But there are many days when it clicks with someone and that's great. 
Some people ask if I find it hard being a woman in construction but I feel like it's more the nature of the job that works against me. As the health and safety person, people sometimes see you as someone who comes along just to say 'No'. But that's only a tiny part of the role. It's much more than just applying the law, it's also about finding solutions to all kinds of practical problems.
What have been your personal highlights?
When RLB won the APS dutyholder of the year award in 2019 it was really special. We'd narrowly lost out the year before so that was a big moment. But I always feel my biggest success has been building the team I have around me. It took eight years but it's wonderful to work with such great people.
How are you tackling all the new legislation coming at you?
We knew the Building Safety Act was coming so we've been preparing for a few years. Obviously, we didn't know exactly what it would look like, but we had a pretty good idea. 
Since it came into force last year, I've been heavily involved with what RLB is doing – rewriting our processes, developing new services, ensuring competence is there.
It's important for everyone to realise the Act isn't just impacting on health and safety – it impacts the whole industry. So we've made sure our cost managers, our project managers, everyone on the technical side are up to speed on the Act and what it means for their delivery.
CV: Sam Mepham
2015 to present: Joined Rider Levett Bucknall as senior consultant, becoming associate then partner in 2020, and her current role as national head of health & safety services from 2022
2007-2015: Senior health and safety consultant, Faithful+Gould
2006-07: SQE adviser, Northpoint
2003-06: Rising to become Criminal Justice Unit manager, National Police Training
Any tips or advice for people looking to move into health and safety or get on in their career?
We need to acknowledge that health and safety is a shrinking group and that we need to start attracting more people – not just young people, but any age group.
One of the problems we've got, though, is that there seems to be a bit of stigma around to health and safety – the killjoy issue. But, as I've said already, that's not what the job is about. It's a much more varied role with so many aspects to it.
If you're already in health and safety, just try and learn more about it, reach out to people. Look to find someone that is not only going to sponsor you through the qualifications, but also is going to give you the opportunity to apply it. That's so important.
You can't sit there and learn in isolation and then think that you can do it. Doing that, you run the risk of become that stereotypical health and safety person who says no to everything.
What do you do outside of work?
Very little! I don't have a lot of time for much beyond my kids, cats and our bearded dragon.