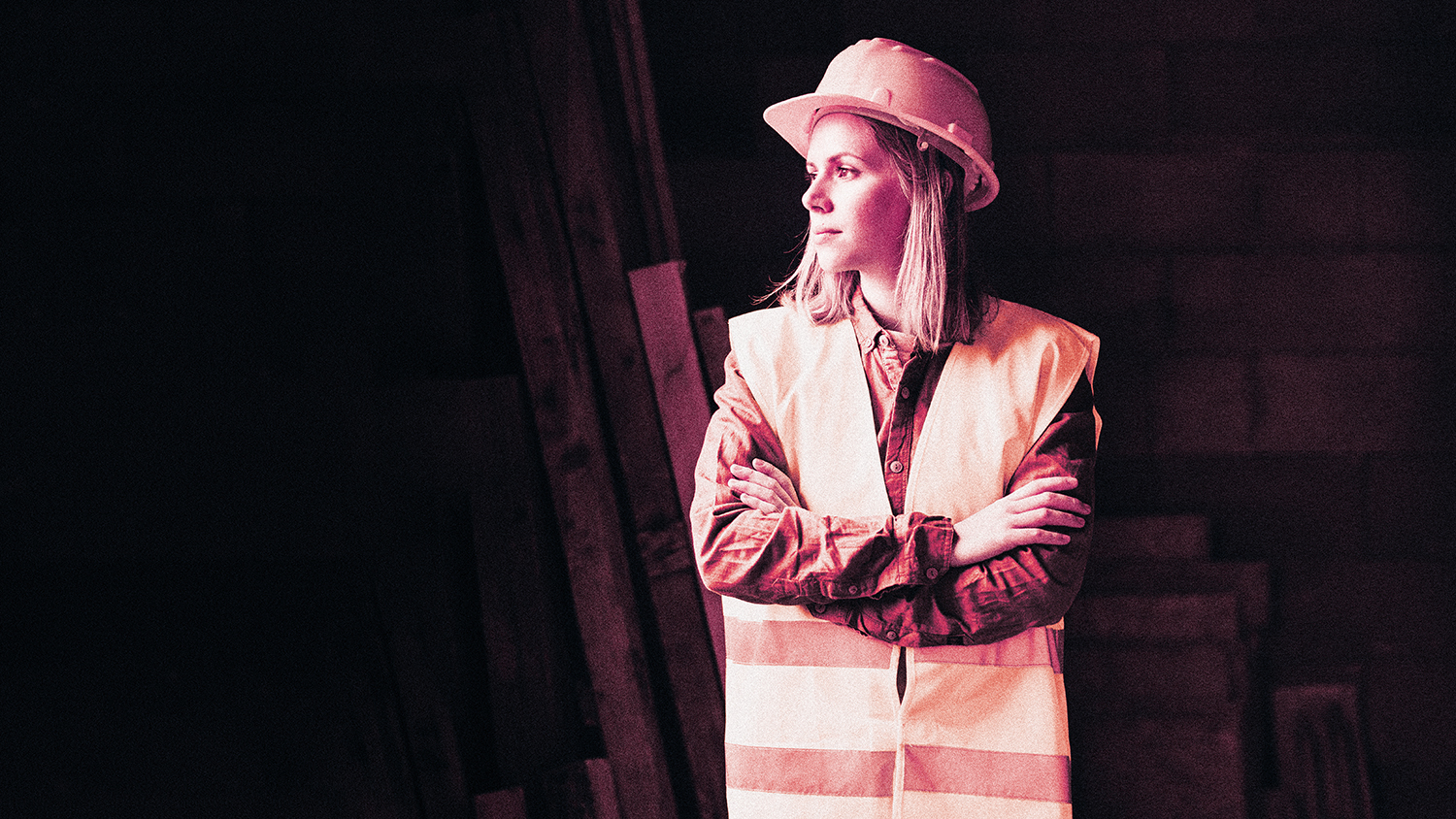 New CIOB president Sandi Rhys Jones on why she is spearheading a new campaign to make better-fitting PPE available for women.
The matter of poorly fitting PPE is by no means a new one and is certainly one we shouldn't need to be discussing in 2023.
But construction industry events and social media are awash with accounts from women who have had negative experiences with PPE and it's an issue I aim to address using my platform as CIOB president for 2023/24.
I first became involved in efforts to improve PPE for women in 2009, when the Purple Boots Campaign was set up by a group of women from the Women's Engineering Society, the Association of Women in Property, Women and Manual Trades, Women into Science and Engineering (WISE) and Arup.
We carried out a safety survey on properly fitting PPE and collaborated with Dunlop to produce safety footwear – but, despite efforts, there was little progress beyond this.
Roll on nearly 15 years and my interest was reignited after reading a LinkedIn post from an engineer friend voicing concerns over her daughter not being provided with appropriate fireproof PPE until her welding course was almost completed.
The post led me to expand the work I was doing with an internal working group at CIOB, and a survey was carried out. It revealed that 46% of respondents (both male and female) said the PPE they were given did not fit properly, while almost half of female respondents said they can never find PPE specially designed for women.
The next step was to work with Construction Management magazine and CIOB People to bring together a round table of people from the industry to share a wealth of experience and, importantly, to identify actions.
It became clear that there are some manufacturers producing PPE designed for women, but there are significant blockers to sourcing it.
Employers need to review their purchasing of PPE. Too many women are unable to find suitable clothing from company supplies and are buying their own directly. One male construction manager told me that he personally sources appropriate PPE for women in the company, as the supplier doesn't provide it.
Yet ill-fitting kit is detrimental to safety. Big gloves and overlong sleeves are a problem when operating machinery. One round table participant – Katie Kelleher, an experienced crawler crane driver who is now technical and development officer at the Construction Plant-hire Association – told us about wearing ill-fitting boots that caused plantar fasciitis.
Harnesses and belts cause rubbing and abrasion. Helmets and hard hats rarely come in small sizes and have been modelled on the face/head shapes of white men. Because of the discomfort and inconvenience, at times the temptation is for people not to wear ill-fitting PPE, which puts them at risk.
Stephanie Eynon, head of standards-makers engagement and inclusion at BSI, says: "The round table has helped me think about the part standards play and the opportunities to improve. These may be standards providing better for guidance for employers on how to manage the process of acquiring the right PPE or perhaps standards for the products themselves."
It amazes me that we expect anyone to want to work in our industry when we can't give them the basic kit to keep them safe.
This isn't just an issue faced by women, but also by people for whom standard PPE isn't compatible with body shape and size, religious headwear or other clothing. Nor is it a problem purely for construction. Hospitality, healthcare, emergency services and sport are all sectors where there are issues with PPE provision.
We need to attract more people, we need to acknowledge that we're all different shapes and sizes and we need to keep people safe. As Helen Gawor, director of strategy and innovation at ISG, emphasises, properly fitting PPE is not an aesthetics issue, it is a safety issue. The solution is: think it, not "shrink it and pink it".
I have a year as president ahead of me and I look forward to working with other organisations and institutions to bring about practical change. The #PPEthatfits campaign will, I hope, be a legacy of my time in office.
Sandi Rhys Jones is president of CIOB.