Incoming APS president Raymond Bone says the governance shake-up at APS would be enormously positive for members, allowing more to have a say.
Bone, who takes over from Jonathan Moulam in October, urged "anybody who feels they can make a difference and improve the association to get involved".
He added that liaising with members and keeping them fully updated with APS operations and activities would be a priority of his two-year presidency.
"Over the last two years, I've made a point of trying to connect and join with every region, attending local meetings and giving them updates as to who I am, what it is we're doing and what's happening in the background at board and council level.
'Members are the backbone'
Bone, managing director of Abbey Construction Consultants and a lecturer at the University of Hull, continued: "Members are the backbone of the association – we need to keep members on board, listen to what they want and try to address that.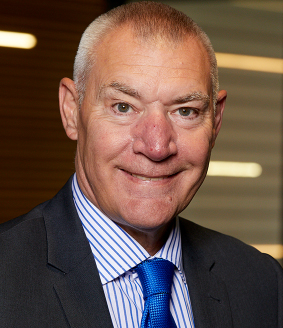 "I want to try to get the voice of the APS and those of its members out there. That will be my drive for the next two years."
Ray Bone, APS
"That's going to be my main focus, as well as liaising with other presidents, other associations and affiliate bodies, as well as other professional bodies and local government stakeholders to try to make things happen. I want to try to get the voice of the APS and those of its members out there. That will be my drive for the next two years."
And he said that with changes coming as a result of the Building Safety Act he wanted to see the APS look to boost its training activities. This has already started with the setting up of the education and training committee, a proposal he put to the board about 18 months ago.
"The committee is looking at our current training providers and how we can improve training to existing and potential new members to improve their skills, knowledge and competency in line with new requirements from the Building Safety Regulator and in line with the BSI Flex 8670," he said.
"There's around 30 new pieces of regulations coming out to support the new Act. So we are conducting a gap analysis of needs and then advising members of the sort of competence and training they will need to comply with the new Act."
Outgoing president Jonathan Moulam, director at Moulam Pragmatics, said: "I came into my presidency looking at governance. Now that is nearing completion, it will, hopefully, make the association a more nimble, more precise organisation and give members a greater voice into those that represent them.
"So I think that that's been a really great focus."
Moulam said he had not been able to attend face-to-face meetings for almost a year and half of his term had been a unique challenge. But he praised the APS team's proactivity and innovation, setting up webinars to keep members informed against a backdrop of new legislation.
"I think the APS quickly adapted and made good use of communications over the last two years," he said. "We've been probably the most proactive association in the country for liaising with not only our members, but inviting other people to join," he said.