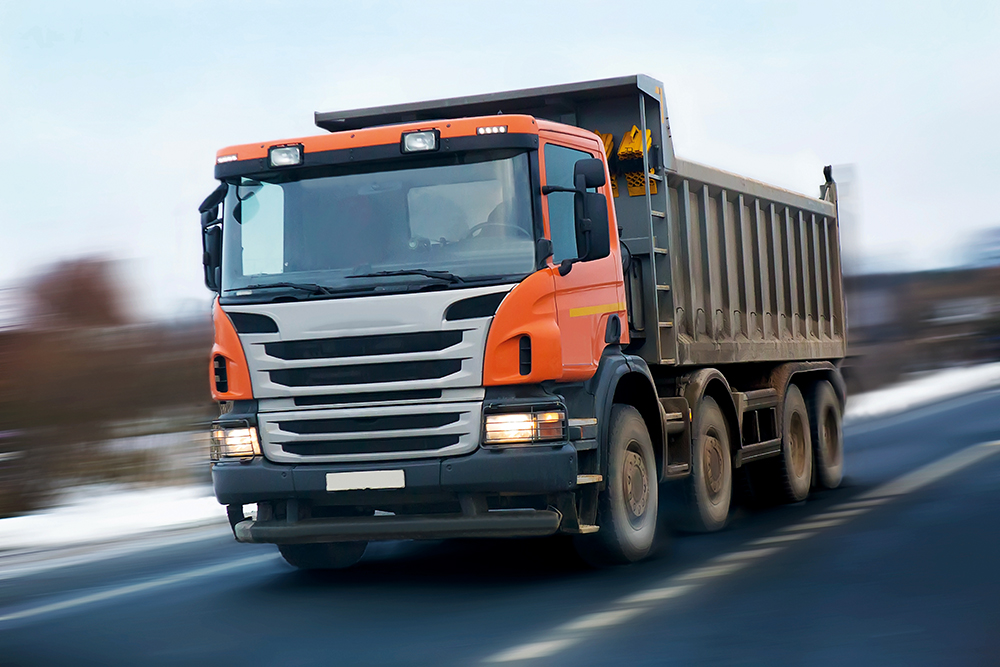 CLOCS is lobbying local authorities to adopt the CLOCS Standard in its campaign to limit the dangers for vulnerable road users.
As more and more cities and towns around the UK look to pursue an 'active transport' agenda, the risk of accidents and deaths due to collisions with construction vehicle movement rises.
According to statistics from Construction Logistics and Community Safety (CLOCS), some regions already have a problem of rising deaths among vulnerable road users: pedestrians, cyclists and motorcyclists.
The graph below shows the number of vulnerable road users, per million population, killed by HGVs in each region as a three-year average to 2019. It also shows how that three-year average has changed compared to 2012. Three areas stand out for the wrong reasons: West Midlands, Wales and North-East.
CLOCS wants local authorities to take action to tackle such deaths by asking for the CLOCS Standard – which sets out how construction logistics should be planned and managed safely – to be included in their own procurement strategies and by adding them to planning requirements. It is currently preparing the next version of its standard, to be published early next year.
"The standard will include a framework to look at reporting of collision and emission data to allow and require clients and contractors to obtain comparable numbers from their supply chain and, with that, improvement plans," says Derek Rees, chief executive of CLOCS.
CLOCS has turned its attention to air quality because of our rising awareness of its importance. The ruling in December 2020 that air pollution had made a material contribution to the death of a nine-year-old girl has moved the need to reduce emissions up the agendas of local authorities.
"There's no silver bullet to reducing collision and emissions," says Rees. "Behaviours and investment are driven by the commercial and physical conditions that the sites and the clients created through procurement. It has to be a collective effort."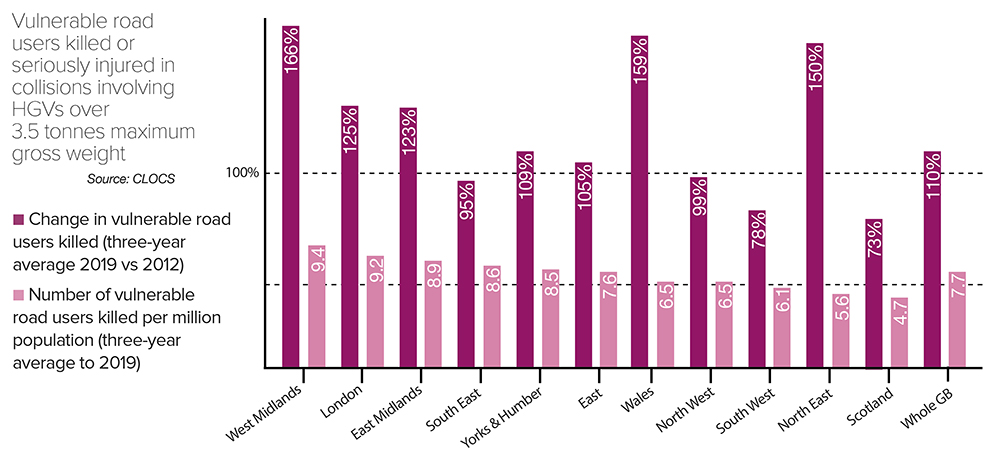 CLOCS will also be looking to include vans as well as HGVs in its standards. Although more deaths are caused by HGVs, the proportion of vans is rising fast, says Rees. CLOCS will also keep a close eye on the impact of offsite, possibly leading to fewer movements of bigger vehicles.
In London, TfL launched its Direct Vision Standard in March 2021 which requires owners of HGVs over 12 tonnes to apply for a permit that assigns a rating linked to how much the driver can see directly through their cab windows.
Over time, the requirement will be cranked up, which could see fleet owners deploying non-conforming vehicles elsewhere or selling them to owners outside London.
Potentially this means that risks could just be pushed out from the capital to other regions, says Rees, which is why CLOCS wants to see action from local authorities and mayors all over the country.