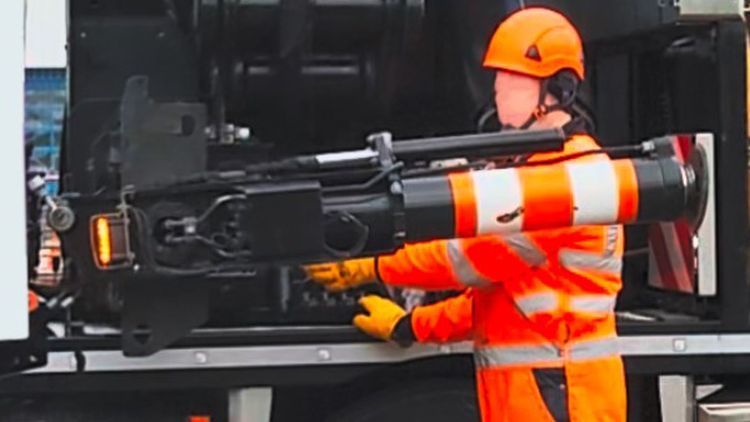 Skanska is to ban lorry loaders fitted with certain types of stabiliser legs from its UK sites, amid a warning on safety.
The contractor said it wanted to avoid the risk of operators becoming trapped by 'swing-up' stabiliser legs. The legs can inadvertently be rotated and drawn into the area where fixed controls are located.
Skanska UK has worked with the Health and Safety Executive (HSE), the Association of Lorry Loader Manufacturers and Importers (ALLMI) and directly with manufacturers to highlight the risk to operators of being crushed by this type of stabiliser. 
ALLMI has now issued instructions to all manufacturers and training companies. These provide additional information in their training materials to highlight the risk of inadvertent operation resulting in the operator being struck by the stabiliser.
Skanska UK said it was also supporting ALLMI in a review of the international standard for how stabiliser equipment operates.
The move comes after a worker died in an accident involving the same type of stabiliser on a Skanska site in Shirehampton, Bristol, in September 2021. 
Skanska UK said lorry loaders of this type were not common on its sites and projects. A recent survey showed that of 47 lorry loader-related unloading activities reviewed, only two operated with the stabiliser being able to be moved across the fixed controls.
Vehicles affected by the ban are predominantly those delivering bulky items such as cabins and welfare units.
This standard comes into force on all Skanska UK worksites from Monday 1 August 2022.
The post Skanska warns on 'swing-up' lorry loader stabiliser safety appeared first on Construction Management.