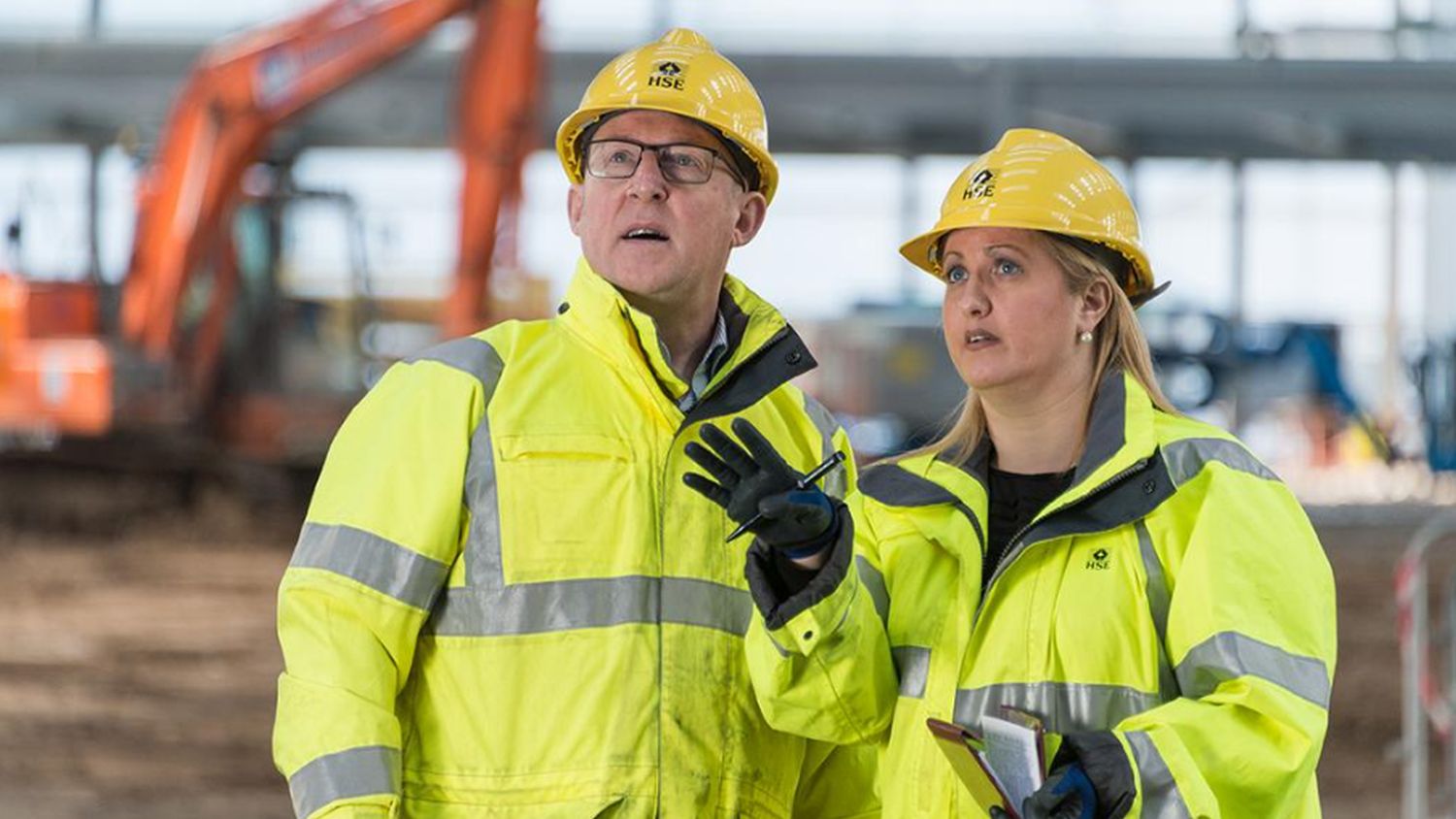 Unannounced construction inspections by the Health and Safety Executive (HSE) have fallen by 31% in less than a decade.
According to the Unite union the "frightening" fall in inspections was uncovered after a series of Freedom of Information requests.
In 2013/14 the HSE undertook 11,303 proactive (unannounced) construction inspections. But the figures for the last full year 2021/22 showed that just 7,793 inspections took place.
The biggest regional declines in inspections were in Wales, where inspections dropped by 57%, followed by the South East (51%) and London (46%).
Unite's research also revealed a decline in the number of enforcement notices following an inspection. These fell by 51% from 2,293 in 2013/14 to just 1,119 in 2021/22.
Unite general secretary Sharon Graham said: "These figures are shocking, as they demonstrate that the HSE are either unwilling or unable to ensure the safety of construction workers.
"Construction is a dangerous industry, made more dangerous by unscrupulous employers who risk workers' lives by ignoring safety laws. If the HSE fails to ensure safety, then deaths and injuries will increase.
"The safest sites are union organised workplaces where independent union safety reps are able to challenges safety concerns and keep their fellow workers safe. Unite is unstinting in its campaign to increase organisation and reduce deaths throughout the construction industry."
HSE has been contacted for comment.
The post Union warns over 'frightening' drop in unannounced HSE inspections appeared first on Construction Management.