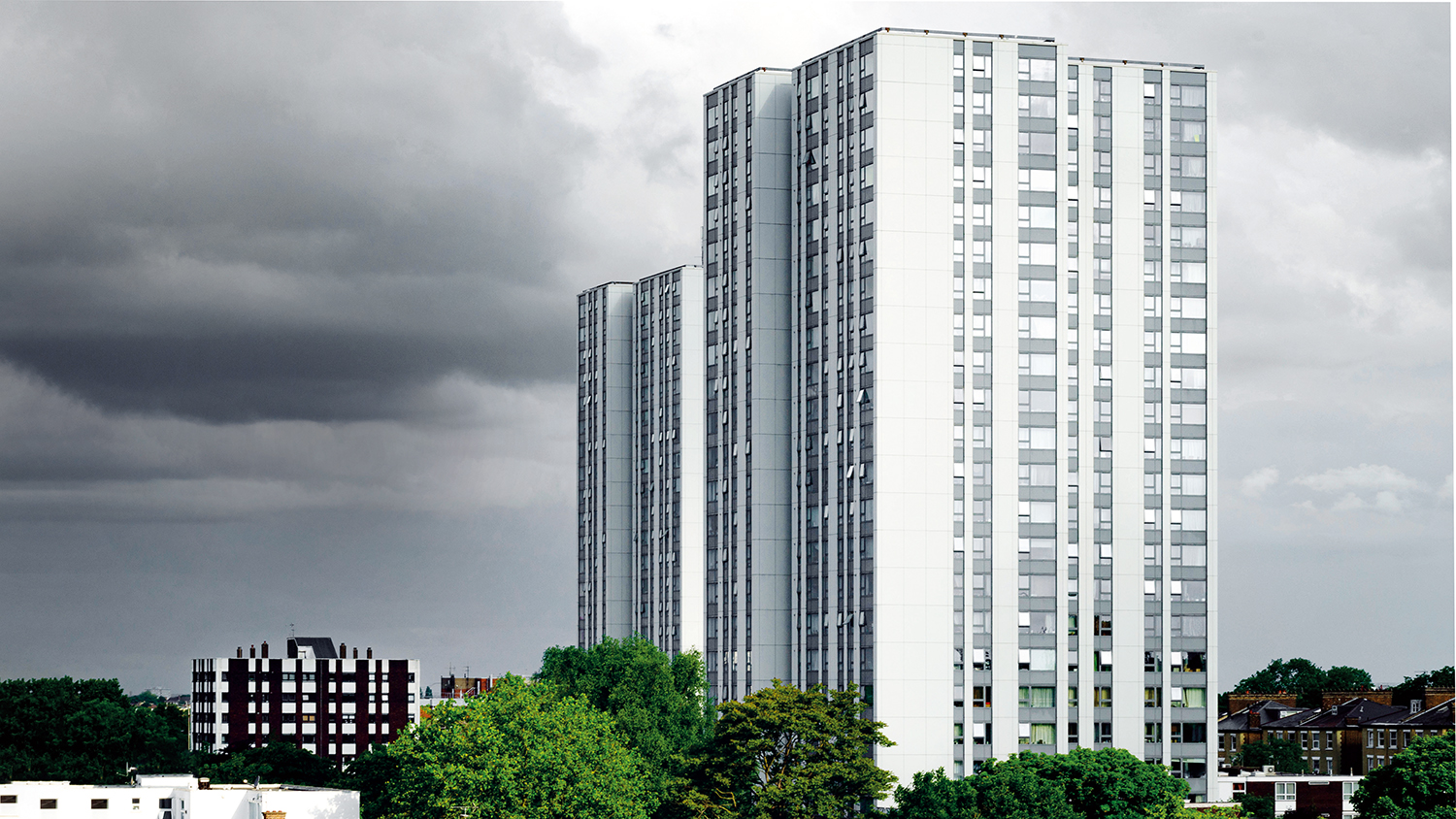 Jon Cooper, partner and head of health and safety, and Andrew Westbrook, solicitor, at Womble Bond Dickinson explain the new duties and liabilities of the roles under the Building Safety Act as now in force in England.
On 1 October 2023, the new building safety regime that impacts designers working in England came into force. The regulatory changes are the latest to flow from the Building Safety Act 2022 (BSA) and, by extension, the 2017 Grenfell fire, in what is part of the sector's biggest legal shake-up for decades. 
Designers are among those who need to be on top of the wide-ranging new secondary legislation, which arrived in draft format in August 2023. The various new regulations came into effect shortly afterwards and included, in particular, the Building (Higher-Risk Buildings Procedures) (England) Regulations 2023 and the Building Regulations etc (Amendment) (England) Regulations 2023.
Failure to comply with the new regulations could lead to significant project delays, civil claims linked to any delay-related losses and, potentially, a prosecution brought by the Health and Safety Executive (HSE) in its new role as Building Safety Regulator (BSR).
The scope of the new regulations is wide, including changes to building control procedures and new provisions for higher-risk buildings (HRB). More regulations and guidance are in due course expected to flesh out the landscape even further.
This article concentrates on one aspect of the new building regulations regime: the new dutyholder roles and responsibilities, including the liabilities that will be created, and 
how these are applied in England. 
The dutyholder framework is fundamental to the new regime. It creates a system within which all parties must be sufficiently competent for the project at hand and a system within which dutyholders must coordinate and collaborate with each other, sharing responsibility for ensuring a project's compliance with the building regulations.
There are now a number of roles in the construction process that bring new obligations and responsibilities in line with the Building Regulations etc (Amendment) (England) Regulations 2023. The key roles are client, principal designer and principal contractor, with requirements also attached to the roles of designer and contractor.
Because the framework builds on that already in place under the Construction (Design and Management) Regulations 2015 (CDM), it should not contain too many shocks, though the focus is now on building regulations compliance. Indeed, the same person could fulfil the same role under both regimes, if competent to do so.
The dutyholder roles apply to all works covered by the Building Regulations 2010 other than non-notifiable work, not just HRBs. Unsurprisingly, the demands on the role grow when attached to HRBs.
Principal designers, for example, should usually be appointed in writing before the construction phase begins. When the project involves HRBs, this must be done before an application for building control approval (also known as Gateway 2) is submitted.
Dutyholders can fulfil more than one role if they have the competence and capability to do so. Where a dutyholder is an organisation, a suitably competent individual must be designated to manage the relevant duties.
Principal designers and designers must be able to evidence their competence. Designers can only accept jobs within their competency and clients can only appoint principal designers with sufficient competency for a particular task (and for HRBs must submit a declaration to that effect).
Being competent, when the dutyholder is an individual, means having the required skills, knowledge, experience and behaviours necessary to complete the design work so that, if built to the designs, the building would meet all relevant requirements.
Where the dutyholder is an organisation, competency means having the "organisational capability" to put in place an individual who meets that criteria. Competency is not defined further and there is no specific test for establishing it. The standard PAS 8671:2022 for principal designers has been published to be of assistance.
Any dutyholder who for any reason ceases to be competent must notify the relevant person (whether client or principal designer) that they can no longer fulfil the role.
When the work relates to HRBs, designers must attest they have not been seriously sanctioned in the last five years. Principal designers may have to make these investigations if appointing designers. Serious sanctions would include: a conviction for a fire safety, building safety or health and safety offence; being issued with a stop notice; or a compliance notice related to structural or fire safety contraventions. It is currently unclear if this includes an HSE Notification of Contravention, but it would be safe to assume it does.
The core general duty all dutyholders must fulfil is to ensure that the work they (or workers under their control) carry out is sufficiently planned, managed and monitored. This includes cooperating with the other dutyholders and providing information where required to ensure the building meets all relevant requirements.
Designers must not start work until satisfied that the client understands its own duties, for example, with regards to cooperation, the sharing of information and the periodic review of project work so as to identify whether it is HRB work.
Once work is under way, designers must ensure they consider other design work that directly relates to the project and report any compliance concerns to the principal designer.
Principal designers must coordinate all design work and designers to ensure they, in turn, comply with the regulations. Once their appointment has concluded, principal designers must give the client, within 28 days, a document explaining the arrangements it put in place to fulfil their duties.
Potential penalties for breaching duties vary and it remains to be seen how the BSR will use its new enforcement powers. But the reality is that a regulation breach is a criminal offence.
Serious breaches will likely lead to substantial fines, with prison sentences possible where either the dutyholder is an individual or where an organisation dutyholder has committed an offence with the consent, connivance or neglect of a director.
Given the very wide range of powers, it is hoped the BSR will issue an Enforcement Policy Statement to give some insight and transparency into how the regime will be enforced.
The BSR can also issue compliance or stop notices, while a failing could lead to a building control approval application (at Gateway 2) being rejected or a building control completion certificate (at Gateway 3) not being issued.
Any of these actions would likely result in project delay and costs, plus potential reputational damage and negative impacts on evidencing competency for future projects. With delays linked to compliance failings, the risk of civil action by out-of-pocket stakeholder parties will be high.
The clear ambition of this new regime is to improve safety standards by creating a more joined-up process. A key driver is the element of shared responsibility and increased accountability should anything go wrong.
Parties must now work more closely together, viewing the project as a whole, rather than only being concerned with their own narrow field of work. In essence, another party might be primarily to blame for a mistake, but would the mistake have happened with sufficient coordination and cooperation?