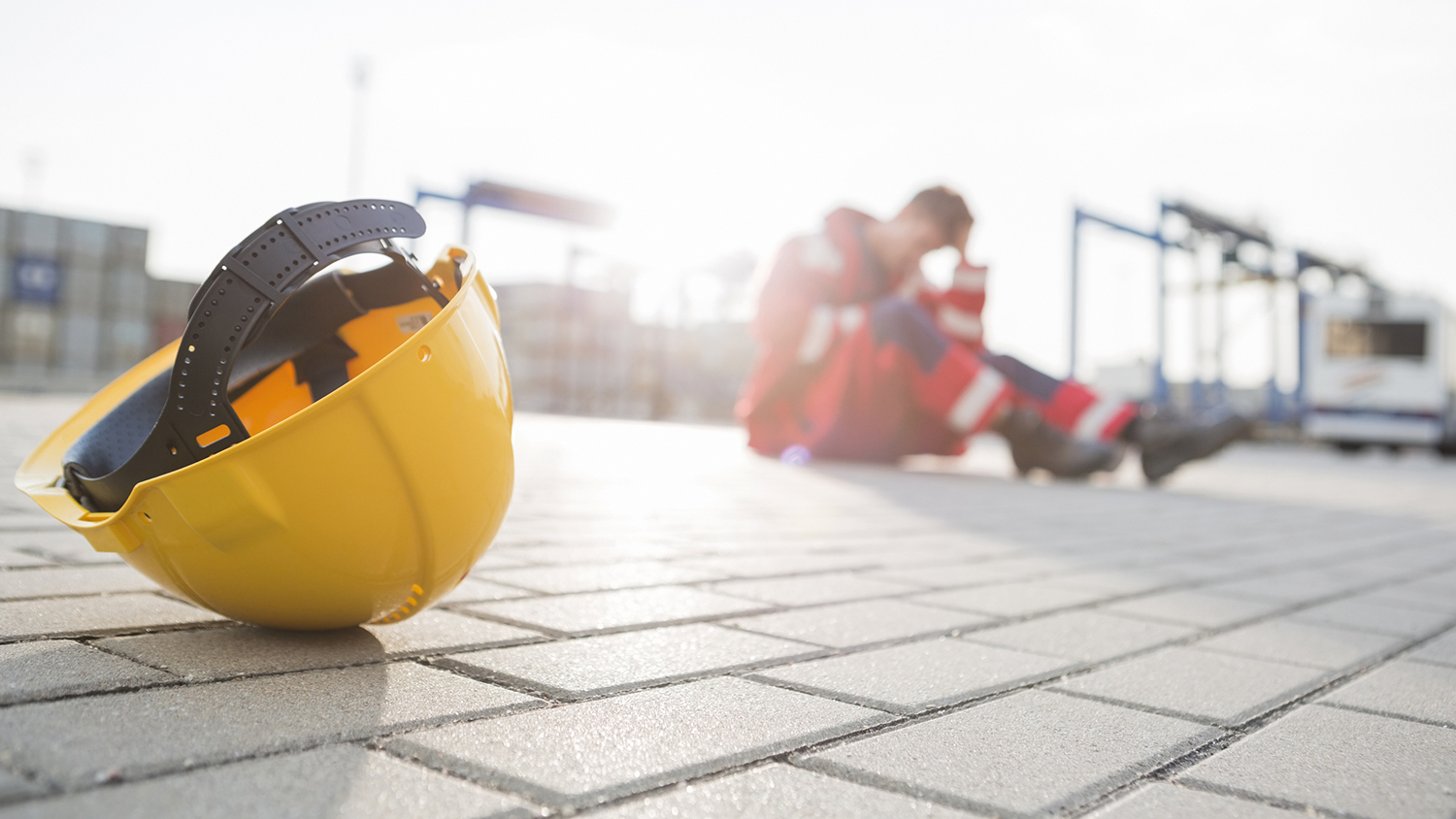 APS president Ray Bone sets out what he wants to achieve in office as new governance proposals win members' approval.
Ray Bone has pledged to make raising the issue of mental ill health problems in construction one of his three main priorities during his time in office.
Bone, managing director of Abbey Construction Consultants and a lecturer at the University of Hull, took over the presidency in October 2022 and will hold the office for two years. And as well as tackling issues of mental ill health, he is also intent on making greater collaboration with other professional bodies and improving the membership experience the other two top priorities on his to-do list.
His pledge to focus on mental ill health comes as new data shows that construction suicides in England and Wales are at their highest level since analysis began. The data, compiled by Professor Billy Hare of Glasgow Caledonian University (GCU), shows the suicide rate for construction occupations in England and Wales in 2021 was 34 per 100,000 in employment.
Each year, the Office for National Statistics (ONS) publishes suicide numbers by Standard Occupation Code (SOC). Professor Hare uses these numbers to calculate how construction compares to other sectors.
"Mental ill health is a real problem in construction," says Bone. "APS has been running a series of presentations and webinars to highlight the issue and I would like to continue this activity during my presidency. We want members to feel they can talk about mental ill health and also help those in the sector who may be suffering and I want APS to give them the tools to be able to do that."
As a former fireman for 10 years early in his career, Bone says he had first-hand experience of seeing colleagues keep issues to themselves for fear of appearing weak. He believes this is what happens in construction.
"In the fire brigade we used regularly to have to deal with fatalities. But everybody declined when we had the offer of talking to someone about how it had affected us. That was the normal thing to do. And then people went home and never talked about it with their partners.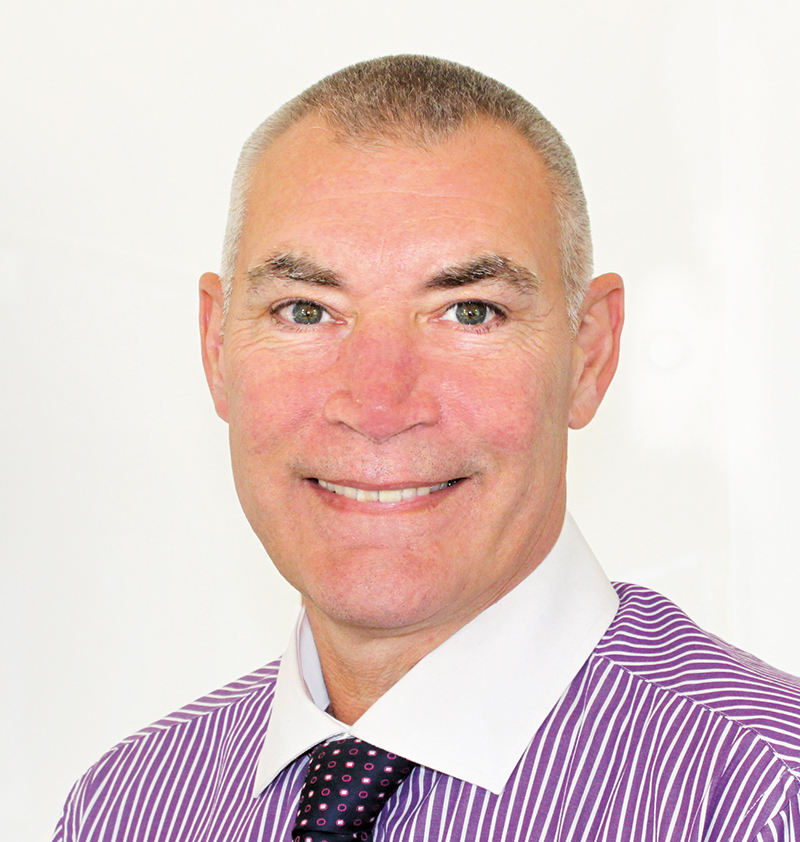 "Construction suffers a 'hard man' image which stops workers talking. And many organisations don't have the tools that can help people open up."
Raymond Bone, APS
"Construction suffers a similar 'hard man' image which stops workers talking about their problems. And many organisations don't have the tools that can help people open up and talk about mental health issues."
Adding to the stress, says Bone, are the poor working conditions that workers can find themselves in – and, if they're self-employed, lack of payment when bad weather stops work on site.
A native of Hull, Bone has been a stalwart of APS for over 15 years, starting as a committee member for the Yorkshire region. At the time, he was the assistant principal engineer at the East Riding of Yorkshire Council where he persuaded other civil engineers to join APS and also stand for the council. He became chair of that Yorkshire region and through that attended council meetings and later joined the APS Board. He became president elect in 2020.
In future, serving such a long apprenticeship on regional committees will not be required to reach the highest level. Among the changes to APS governance voted through by members in December, those wishing to become a board director and stand for election to the presidency will no longer be required to serve on regional committees.
Bone is hopeful this will introduce greater diversity and new skills and knowledge to the upper echelons of the organisation, attracting people who might not have the time to get so involved with the regional structures. The new governance structure helps fulfil one of his other key aims, that of improving the membership experience, alongside helping members progress through the membership levels.
At the time of the interview in January, Bone was in the midst of recruiting a number of directors to sit on what will be a newly constituted APS Board. This process was largely completed by early February. He says the changes have worked: "We have members who have applied for some of these positions that are not chairs or do not sit on council or have been recent board members. So the new structure is doing exactly what we wanted it to."
As part of bedding in the new governance structure, he plans to boost member engagement with a series of bi-monthly online discussions, where members can put questions to their president on whatever subject they wish. Open channels of communication are very important to him, he says. As president elect he made a point of connecting with every region, attending local meetings and communicating what's happening in the background at board and council level.
Bone heads up APS at a particularly challenging time for health and safety professionals as they look to get to grips with the new Building Safety Act and the new dutyholder roles the legislation brings. For APS members that will invariably mean training and upskilling to be able to comply with competence requirements set out in the BSI Flex 8670, which provides a framework for competency. He says the APS will be working to provide members with the information and the tools to help them do exactly that.
Bone also says that, with changes coming as a result of the Building Safety Act, he wants to see APS boost its training activities. This has already started with setting up the new education and training committee, a proposal he originally put to the board about two years ago.
Another big challenge facing the profession is recruitment. Although more women are now working in health and safety than construction, numbers coming into the building sector are still low. "I lecture at the University of Hull on the BSc degree in occupational health and safety management and I'm a supervisor on the master's degrees. We're definitely seeing more women doing these degrees, but they don't necessarily go into construction when they have finished their studies. We'd like to encourage more to join us."
Bone is keen to raise the profile of construction to potential recruits and highlight the diverse opportunities it can provide for people of all genders and backgrounds. Greater collaboration with other industry bodies will be one way of doing this, he believes.
"I'll be liaising with other presidents, other associations and affiliate bodies, as well as other professional bodies and local government stakeholders to try and make things happen. I want to try and get the voice of APS and its members out there over the next two years and beyond."
He's excited by the possibilities ahead. "I'm fortunate in that we have very dedicated professional people at APS working extremely hard to deliver it all and support what I want to achieve."
The charity Mates in Mind has launched a text support service to reach individuals who may be struggling. Text "BEAMATE" to 85258, where trained volunteers are available 24/7 to help with issues including anxiety, stress or depression.