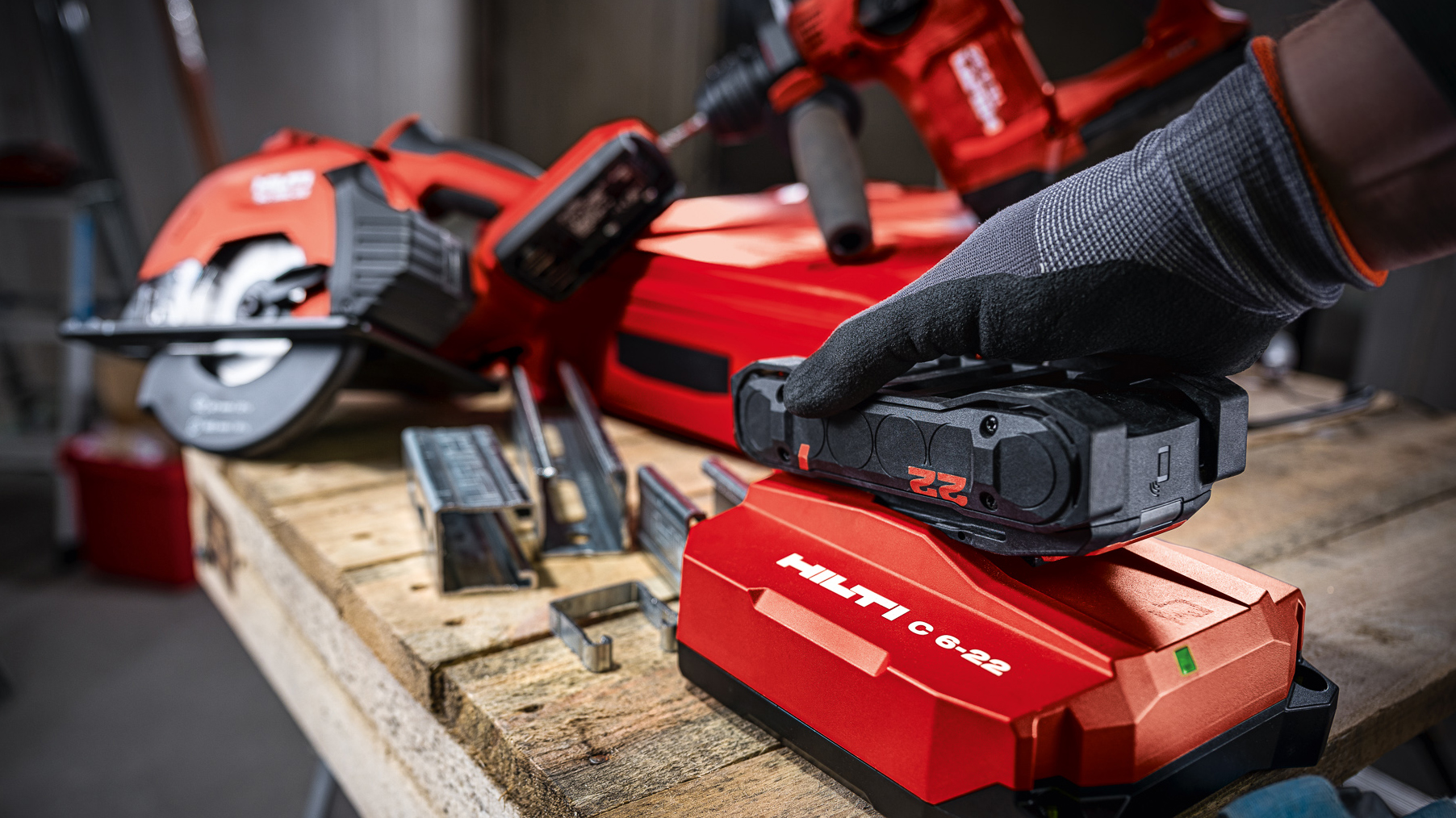 Hilti has developed a new cordless battery platform which will be introduced in the UK at the end of 2022.
Nuron is a 22V battery platform that can service more than 70 tools. All batteries are interchangeable and compatible with the platform. This reduces the need for multiple batteries, chargers and corded power sources usually found on construction sites.
With re-engineered battery technology, the cordless tools provide more power than corded or gas-powered tools. It means even heavy-duty jobs once restricted to corded, gas-powered or higher voltage battery systems can be undertaken.
The tools in the Nuron are lightweight and feature ergonomically enhanced grips and improved robustness through shock resistant bumpers.
Health protection features
Hilti's dust removal system (DRS) and active torque control (ATC) are available on the Nuron platform with relevant tools. In addition, active vibration reduction (AVR), another key health protection and comfort feature, has been expanded to many more tools.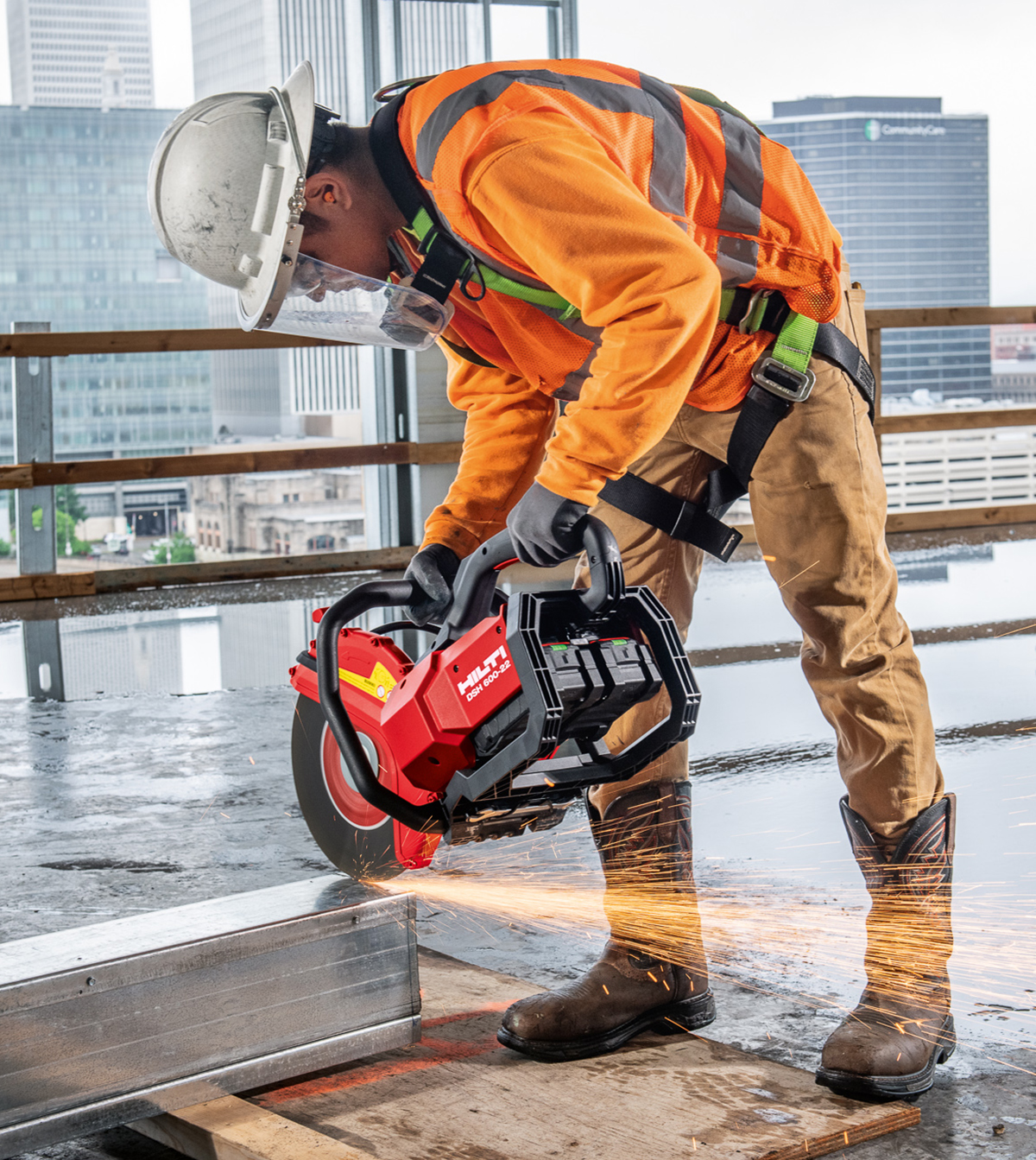 The tools can also link to the cloud. Users can use Hilti's ON!Track asset management system to improve tool park performance and productivity and track tools via tags.
Data collected includes information such as tool usage, charging location and battery health. The data and insight can be used to manage a better functioning and fit-for-purpose tool park.
"We are very excited to bring this new platform to our customers in Great Britain. From customer feedback on what kind of innovations they would find useful we know this will make a huge difference to their operations in many ways," said Sebastiaan Groenhuijsen, head of product marketing, northern Europe, at Hilti.
"We want to provide the construction professionals with the best tools and solutions available, so that they can get on with what they do best, building society's future infrastructure and doing it in a safe and efficient way," he added.
The post Hilti's cordless tool platform streamlines construction site operations appeared first on Construction Management.