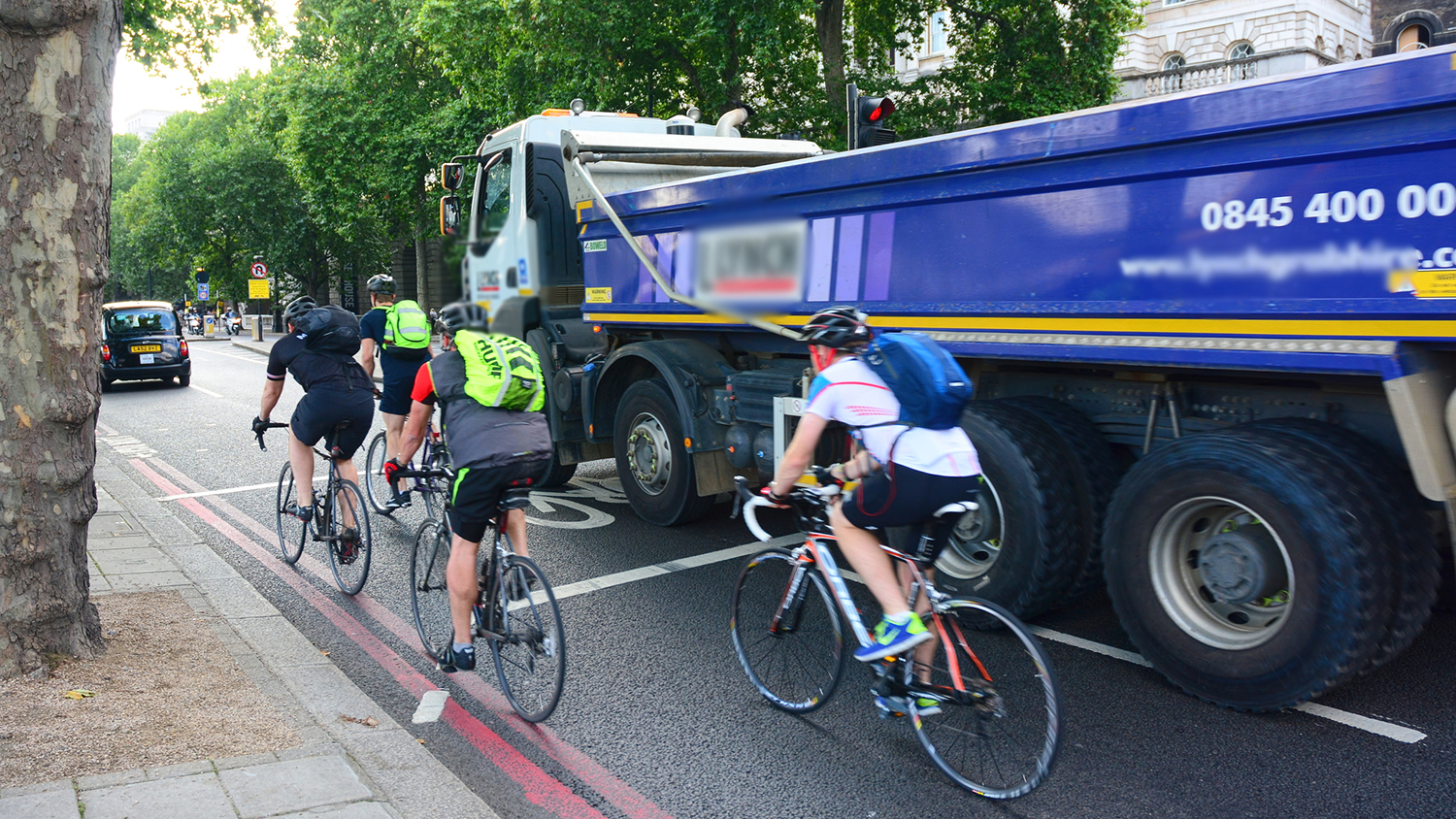 As we prepare to head off on the roads for our holidays, it's a good time to think about the progress being made by innovative IT in managing risks associated with site traffic, says Lesley McLeod.
It's hard to believe we're nearly halfway through the year – and your Project Safety Journal is on to its summer edition already. I'm sure many of you, like me, are beginning to feel the siren call of beaches and ice lollies, mountains and those dinky little cocktail umbrellas as you daydream your way to those well-earned summer holidays.
Some of you may even be dusting off your cycle clips – if such things still exist – to head off to the highways on two wheels. If so, it's worth having a read of our feature on road safety.
FM Conway recently lifted the top trophy in the health, safety and wellbeing category, sponsored by APS at the Constructing Excellence Awards. The winners focused on cutting the number of accidents, injuries and fatalities associated with site traffic, especially when it's out on the streets of our towns and cities. The innovative use of IT is having a positive effect.
Digital assistance seems to be lending a hand all over the place – as you'll see in our piece on the HSE's use of AI. Just as FM Conway's efforts were echoed at this year's APS Spring Conference in May.
One of our expert panel, Kate Cairns, is a passionate believer road safety should move up the list of priorities in project safety.
And remember, if you missed the conference, you can catch up online – as you can with all APS events.
The conference also featured our president elect, Mark Snelling, in our presidents' debate. As part of the top three – with president Ray Bone and past-president Jonathan Moulam – he shared his insights about how risk management has changed over the years. And, in this edition of PSJ, Mark brings us bang up to date on the Building Safety Act.
The Act is certainly generating conversations on site and round the drawing board. Our member in the spotlight, Sam Mepham – a partner at Rider Levett Bucknall – is a self-confessed lover of legislation. But she also highlights one of the key findings in the APS Monitor, the association's new annual publication taking a deep dive into key industry issues.
Our first outing underscored what I think we all feared: that the construction sector is failing to attract new blood. And cannibalising itself to fill vacancies without bringing on new talent.
Key to making construction a career of choice must lie in how we treat one another. And we tackle ethics and behaviours in our CPD feature.
I know APS members are never strangers to professional development, so I'd urge you to check out our events update and keep an eye on the website – www.aps.org.uk/events – for the latest updates. You can book our latest CPD sessions, our Building Safety Act updates or even join in with Professional Development Week, which is sure to be a real summer special.
And that's all before you can pack your bags for that well-deserved getaway.
Lesley McLeod is CEO of the Association for Project Safety.